As the world continues to shift and adapt to a more remote workforce, technology is keeping up with the times. Also evolving are the ways we manage remote teams.
Remote work isn't exactly a new concept. A NASA engineer actually invented the phrase "telecommuting" fifty years ago while working on a complex communications project from home. So it seems we've been slowly sliding toward more and more disbursed ways of working since the early 70s.
Get Your Free Work From Home Policy Template
Working anywhere other than HQ seems impossible to imagine fifty years ago.
None of the technology and countless platforms and softwares that keep us connected today. There were no Microsoft Teams, Zoom, Slack, Skype, or Duo. No IMs, DMs, or PMs. No emails, texts, electronic signatures, or even cell phones, let alone smartphones. Literally none of the technologies we so heavily rely on today to make our jobs (and lives) easier.
Even looking back to just a few short years ago, what worked for your structure then definitely needs a little tweaking. At this point, you may even have team members in different time zones, so having a solid communication platform is imperative. Thank goodness for all the valuable tech miracles we have today!
According to The Federal Bureau of Labor Statistics, prior to the pandemic…
"A flexible workplace was a benefit accessible for just 7 percent of the US workforce, predominantly highly paid white-collar professionals and managers."
However, just over one month into 2022, the most recent statistics tell us that…
"16 percent of companies operate and hire on a fully remote basis" and "Over 26 percent of all U.S. workers will be working remotely through 2022"
But what do actually you need? Where are your gaps? And where do you get started?
Here's a little help to get you going. We've compiled our favorite tips, tricks, and strategies for managing remote teams and reach their full potential in 2023.
Find the one that best fits your business' needs and start managing your hybrid or virtual teams… like a boss. 
Want to become a better professional in just 5 minutes?
Tips to Managing Remote Employees
1. Build connections and be available to your team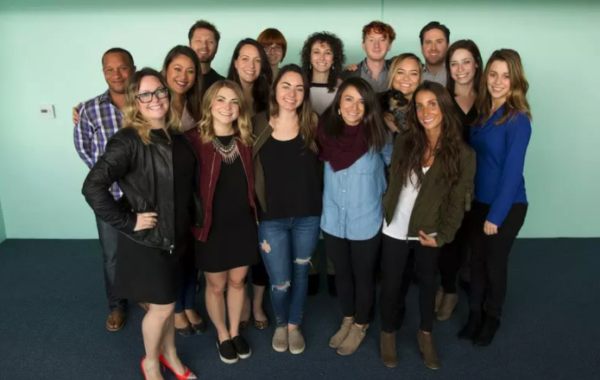 Giving kudos has never been easier. Show some appreciation to your remote team members for their valuable efforts in a fully virtual environment. And it isn't just for your management teams – it's built for peer recognition as well. Send supportive words or points that convert to digital currency. You'll increase employee retention and support a positively engaged remote work culture, all while staying connected to your company's core values.
Check this out! Set up remote work challenges to motivate employees with Nectar.
2. Track your workers' progress and crush those goals more efficiently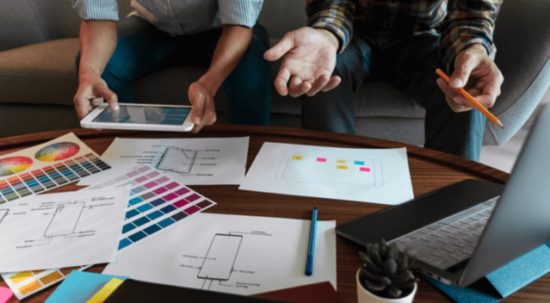 Project management, sales goals, inventory tracking, HR, IT management, and then some. All your deliverables, in one place, with a common goal. Connection and collaboration. Real-time sharing, automations, visual projections, and so much more, all available in one software package.
Check this out! Manage projects in one centralized management hub with monday.com.
Pro-Tip: Try out SMART goals! This goal-setting strategy helps you by providing 5 criteria points to consider when creating goals, whether personal or professional. Get our favorite free SMART Goals template and share it with your team.
3. Show your team you care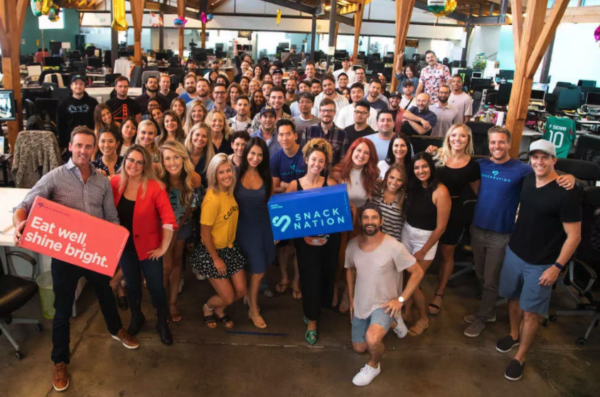 Team building is essential and nothing brings people together quite like food and drinks. Caroo's gift boxes ship directly to their home offices, ready to be enjoyed virtually with the group. Booking some social time on your remote team members' calendars is a great way to dust off the day and reconnect with each other.
Check this out! Plan a virtual team building event with your distributed team. You can even send out custom employee care packages with a resource like Caroo.
4. Celebrate success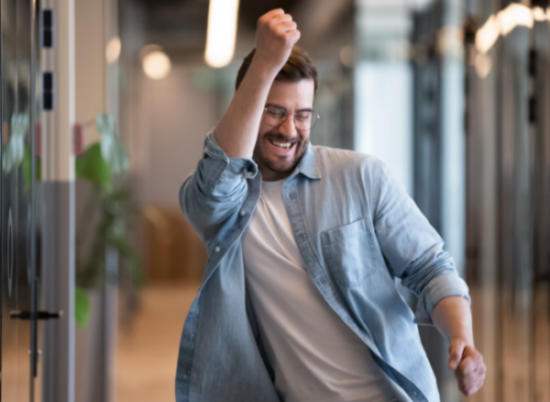 One of the challenges of working remotely is a lack of live interaction, which can also impact how your employees show appreciation. Saying "thank you" for a stellar sales presentation when they meet at the water cooler is no longer an option. Bonusly offers a simple and fun platform to bridge the virtual gratitude gap.
Check this out! Bonding over social recognition points is a great way to build a culture of gratitude. Celebrate wins big and small with a platform like Bonusly.
5. Focus on communication between colleagues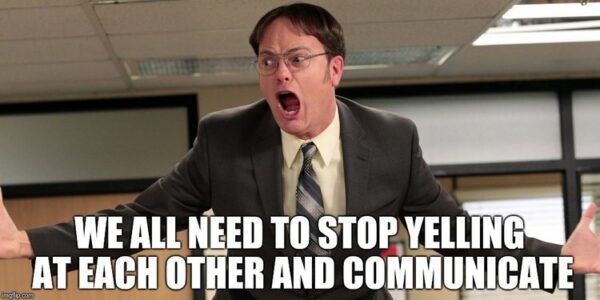 Software is everything and everywhere. All the projects, presentations, emails, inventory tracking (and more) that you work with everyday, are processed by various softwares. These tend to make your job (and life) easier. This guide gives you 32 options for improving the culture beyond the KPIs, to support a more empowering and inclusive way of managing your remote teams.
Check this out! You might want to check out SnackNation's guide to remote work software to help manage communication with your employees by using instant messaging, video conferencing, and all sorts of other super helpful communication tools.
Get Your Free Work From Home Policy Template
Ways to Manage Remote Employees
1. Managing Synchronous vs Asynchronous work

a. Meetings – when to have them, and how long should they last
How often have you logged into a meeting that could have been settled with a quick call or by email? Every discussion doesn't require an actual time slot on the calendar.
b. Communication tools like Slack
These handy tools offer a ton of features to help your remote teams stay connected. Create workspaces, direct message coworkers, and manage your teams' analytics.
c. Adapt the length of your meetings. 
Be respectful of everyone's time by being prepared. Know your audience and your topic so you can be direct, concise, and timely.
d. Resist the urge to micromanage. 
Always offer your support to the talented, qualified, people on your team. But let them do the jobs you already know they're great at.
e. Independent work 
Not all jobs are team-based and can leave your employees feeling like they're on a deserted island. Collaboration tools help ensure their isolation doesn't feel like a lack of support.
f. Set clear communication guidelines – remote work does not mean being on the clock 24/7
Since they're not walking in and out of the office to signify the beginning and end of the workdays, your employees may struggle setting boundaries. Promoting a work-life balance is necessary so they don't find themselves burning out.
2. Create Structures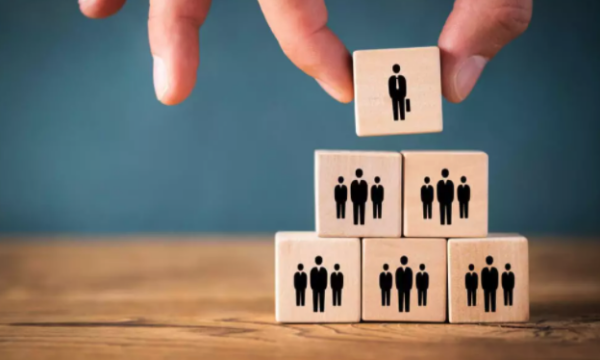 a. Weekly touchpoints 
Stay connected to your team members as individuals. Book a recurring weekly call to ensure they feel consistently supported and empowered in their role.
b. Large meetings with multiple people
Having all the stakeholders in your meeting is important for ensuring full participation. These collective meetings also reduce delays in your projects and keep you from having to repeat yourself. Just be sure you have an agenda established so it doesn't go off the rails.
c. Important projects – where are they located? 
Collaborative softwares help streamline your project management systems. All employees involved should have access to the same information so there's no hiccups in your planning and execution.
d. Repeatable onboarding process
Having a weak onboarding process costs your company valuable time and money. Solidifying this first step will save so much extra work and leave your new hires feeling confident walking into their new career.
e. Set clear expectations early and often 
Communicating these expectations with your team members from the beginning helps them understand how their contributions directly help the organization succeed.
f. Determine your responsibilities and the responsibilities of your employees
Knowing who does what is necessary for a streamlined workflow. Creating clear job descriptions is a great way to ensure you have the right people, in the right positions, and no one's workload is overlapping.
g. Set clear remote work productivity standards
Whether you track your employees' time, sales, or other productive measures, establishing some standards helps keep your processes moving smoothly. Set your expectations and communicate them clearly so you don't even need to consider micromanaging your team.
h. Create well-documented procedures
"Well-documented" means that a new employee should be able to read the procedure and have a clear understanding of what to do. Having your processes clearly defined helps eliminate errors and ambiguities.
i. Set aside specific days, times, and methods for team interaction
Team-building activities are essential for keeping your virtual teams connected. Create recurring meetings on the calendar and switch up the interaction with some icebreakers to help get things rolling.
3. Goal Setting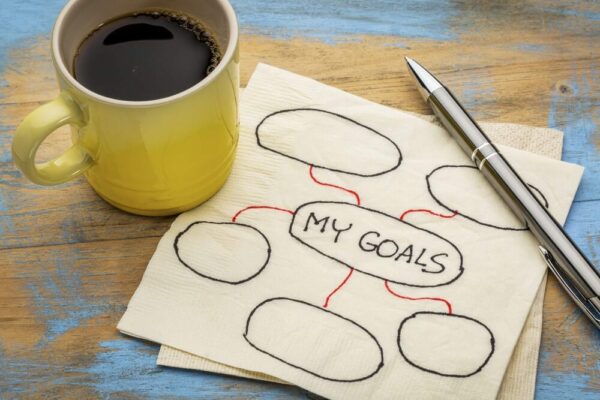 a. Determine what's best for your team members 
Assess your team – their capabilities, workload, previous performance goals, etc. Be aggressive but also realistic so there's an attainable goal that still challenges and pushes them to be better.
 b. Promote professional development 
Iron sharpens iron. Be sure to recognize your team members' potential and career goals and do what you can to support those objectives.
c. Output not activity (determine outputs, forget about activity)
Be mindful of any processes that seem to keep your employees busy but don't actually produce much fruit. Being busy doesn't necessarily equal being productive so get your team some tools to help tip the scales.
d. Provide feedback 
Giving feedback to your employees is essential for ensuring they understand their role, your expectations of them, and how they're performing in general. They don't know what they're doing well or what they need to improve on unless you tell them.
e. Micro goals vs macro goals
Defining the micro goals that feed into the macros is essential. Finalizing contracts and reaching targeted sales numbers are all ambitious, big-picture accomplishments. Just don't forget to spend time on the micro-steps that make all the magical macros happen.
f. Do not overload employees 
Disregarding the weight of your employees' workloads is a sure-fire way to lose good talent. Be mindful of their responsibilities and avoid burnout by actually listening and offering support where possible.
g. Ask employees what they like to do and help them work on projects that maximize their skill set
Each individual has their strengths. Find out what your employees' career goals are and foster their passions.
Get Your Free SMART Goals Template Here
4. Positive Work Environment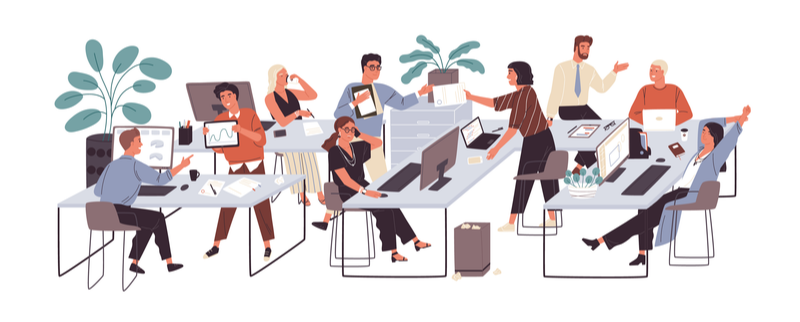 a. Encourage creativity 
People tend to thrive when they're given the space to express their creativity and ideas. Some of the best outside-the-box ideas are also the most creative and lucrative.
b. Look for opportunities for collaboration 
Find ways for your teams to work together to combine their skills and knowledge. This is so powerful and allows them to share perspectives they maybe hadn't considered before.
c. Find the right people 
Putting the right people in the right positions is key to your company's success. Having a solid recruiting and onboarding process is a great place to start making sure that happens.
d. Provide ongoing training
The most consistent thing in business is change so be sure your employees are evolving with it. Ongoing training allows everyone to get the same information, at the same time.
e. Treat all employees equally 
Viewing each of your team members as equals promotes inclusivity and affords everyone the same opportunities. No one is better or less-than anyone else and there is no "i" in team.
f. Provide emotional support
Remember that your employees are people first, with families and personal circumstances that aren't work-related. Mental and emotional health are on the front page of every media outlet today so be conscious and offer your support. Maybe even a five minute daily check-in or video call for some pseudo-face-to-face interaction.
g. Build an environment of trust 
Trust may need to be earned but it also must be maintained. You're trusting your remote workers to fulfill their responsibilities, and they're trusting you to lead them in the best virtual manner possible.
h. Focus on making new employees feel welcomed 
Being a new employee can be intimidating, especially in a remote environment where support isn't right down the hall. Integrate the team, share some stories, and maybe even send a new employee care package to welcome them to the squad.
i. Be flexible 
When employees don't have to stress about the rigidity of their jobs, they're more likely to give a little extra because they have some control over their schedules. Life can't always wait until after 5 PM so offering a flexible work from home policy goes a long way in supporting a healthy work culture.
j. Be culturally sensitive
Diversity in your work teams can bring cultural differences to the forefront. While it's not possible to know and understand them all, it is important that these beliefs and practices aren't judged or disrespected in any way.
5. Tech Stack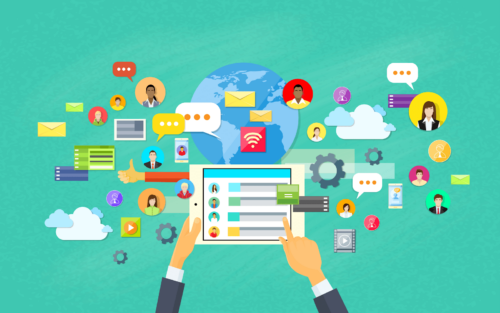 a. Start with the tools you need
Identify the gaps in your current processes to determine what tools will best fit your needs.
b. Learn the tools
Take ALL the trainings. Learn all the perks and features of the tools you choose so you can optimize their benefits.
c. Introduce new tools to automate management work and make people's lives easier
Time is money. Automations can save your employees' hours of valuable time by handling some of their menial management tasks.
d. Provide strong training 
Training is worthless without understanding. Be sure to cover all the necessary information and offer plenty of time for questions.
e. Always keep learning with the tools (How can you maximize them?) 
Stay on top of the updates to your platforms and softwares. New features, add-ons, and tools are added often and can be super beneficial for your teams.
f. Encourage adoption from the get-go 
People can be reluctant to change. Showing your teams how the tools will make their lives easier can help ease the hesitation.
g. Give people time to learn them 
These implementations don't turn on like a light switch. There's always a learning curve so give everyone time to catch up and get comfortable.
h. Ask for questions so you can offer answers and distribute them to the team 
Clarity is key. Everyone should understand the direction the company's going and how to use the tools that will help get it there.
5 Remote Team Management Tools, Apps, & Software
Over a half-million customers can't be wrong!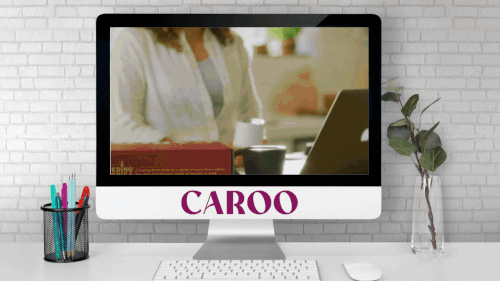 What is it? Caroo's gift boxes cover all the bases. Specialty snacks, company branded gear, happy hour themes, wine lovers… there's a carefully curated gift for every occasion.
Best for: Celebrating remote employee milestones
Companies that use this remote team tool: 
Pricing: 
Prices start at just $25 but we recommend taking the 60-second quiz to customize your rewards.
For more information, check out Caroo here.
A single software that promotes connection, teamwork, and engagement through employee recognition.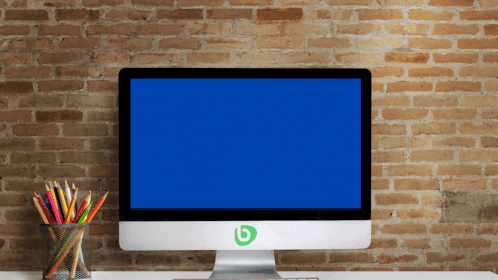 What is it? An employee recognition platform that easily integrates with your existing operating systems. Bonusly gives your employees a simple, fun way to show their appreciation to one another and even incentivizes participation with points that can be spent on gift cards from some of their favorite brands.
Best for: Employee recognition & rewards
Companies that use this remote team tool:
Chobani
Hulu
ZipRecruiter
Pricing: 
Monthly package plans run $2.70 or $4.50 per person for smaller teams, plus the cost of the rewards.
They also offer a customized plan for larger groups, coupling their Core and Pro plans, plus some additional support features.
For more information, check out Bonusly here.
A one-stop-shop for managing all the different branches of your organization from sales and marketing to IT, and everything in between.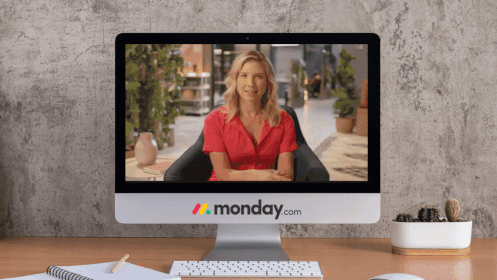 What is it? This virtual platform keeps all your deadlines, targets, and expectations in front of the entire team. Everyone working remotely, from the same data source, in real time.
Best for: Online collaboration
Companies that use this remote team tool: 
National Hockey League
Tesla
L'Oréal Paris
Pricing: 
Options range from a Basic Plan at $24.00 per month plus $8.00 per user, up to the Pro Plan at $48.00 per month and $16.00 per user.
For larger organizations, there's a quotable Enterprise plan available as well.
For more information, check out monday.com here.
A value-driven employee recognition platform for all levels of the organization.
What is it? Nectar provides a platform for your employees to recognize each other up, down, and across the organizational structure. They integrate with your current software and create a seamless and fun way to say "Great job!" in the virtual working world.
Best for: Employee recognition & rewards
Companies that use this remote team tool: 
Heineken
Major League Baseball
teach:able
Pricing: 
You can get started for FREE to try it out then upgrade for $2.75 – $4.25 monthly per participant to a Standard or Plus plan.
There's also a monthly fee of $85.00 for the Standard plan and $150.00 for Plus.
For more information, check out Nectar here.
Couples productivity with fun and games.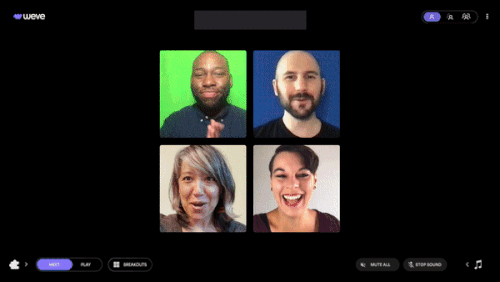 What is it? This platform provides an impressive library of interactive games to make team meetings a little more interesting and add a heaping helping of employee engagement.
Best for: Team building
Companies that use this remote team tool: 
Pricing: 
Meeting rooms start at under $300 for up to ten participants.
There's also a subscription plan so you can make it a regular part of your team building program.
For more information, check out Weve here.
Conclusion
As we continue moving in the direction of tele-everything, it's becoming more and more important to optimize your connections and virtual capabilities. Implementing tools to improve communication, collaboration, and project tracking are just some of the components you may want to focus on when looking at how to manage your remote teams.
The virtual work environment is here to stay and if your business doesn't move with it, you may find yourself a tragic victim of it. Keeping up with this evolution isn't just necessary for the success of the business. It's absolutely vital for ensuring your teams have all the support and resources they need to effectively do their jobs.
Changes typically mean some challenges and working remotely is no exception to the rule. Fortunately, tech is here to bridge the gap – to make those once in-person collaborations just as effective and efficient as ever.
Leading remote teams also means bringing them together to maintain the positive company culture that drives the success of your organization. You need to be sure that your employees are just as (if not more) engaged and productive as they would be if you were all under the same roof.
---
People Also Ask These Questions About Managing Remote Teams
Q: What are some common challenges to managing remote teams?
A: Some common challenges to managing remote teams are maintaining connection and collaboration, and finding tools that are adaptable and integrate seamlessly.
Q: What makes a good remote team leader?
A: A good remote team leader trusts their employees, doesn't micromanage, and communicates well (and consistently) with their team.
Q: How do you manage a remote team in 2023?
A: Managing a remote team in 2023 requires valuable communication and having the right tools in place to support them.
Q: Are there any best practices for managing remote teams?
A: Some best practices for managing remote teams include clearly defining your expectations, not overloading your team members, encouraging socialization and team building, and placing a heavy focus on communication.