What if you could free up as much as one-third of your time spent at work to focus on the tasks that really moved the needle in your business?
The key, according to experts, is delegating mundane, repetitive, and low-value (but still important!) tasks to competent professionals so you can focus single-mindedly on the critical aspect of growing and scaling your business. Think less stress, less overwhelm, and more results.
The answer could be as simple as executive assistant outsourcing!
Our Recommended Resource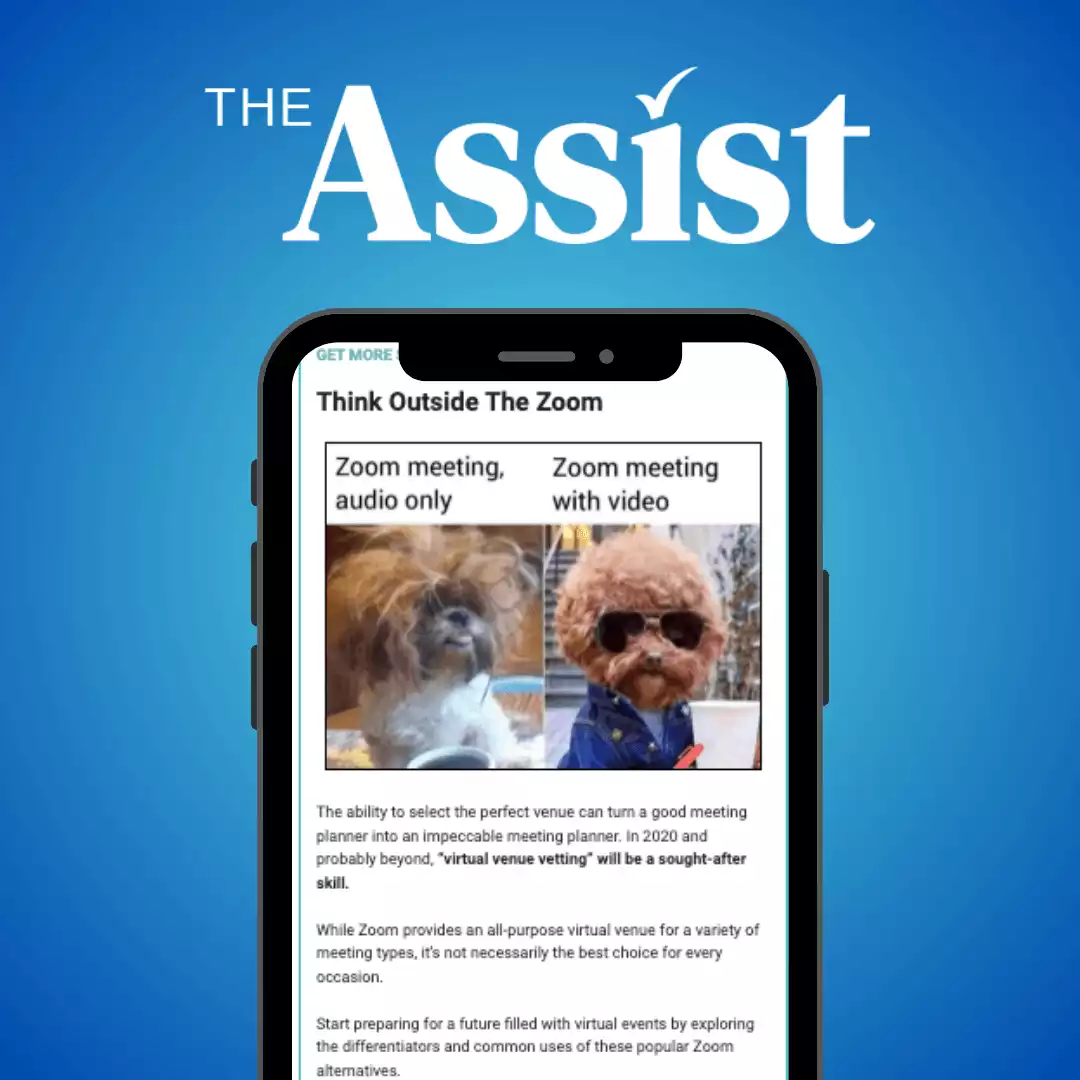 In this article, we'll cover everything you need to know about Executive Assistant outsourcing.
But before we start, take a moment to sign up to The Assist – your one-stop destination for resources, where we provide more high-value resources like this for growth-oriented executives.
Want to become a better professional in just 5 minutes?
Page Contents (Click To Jump)
What is Executive Assistant Outsourcing?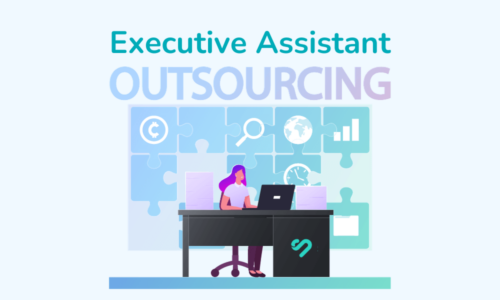 Executive assistant outsourcing is the process of outsourcing your routine administrative tasks (and sometimes more specialized tasks like holiday planning or event management) to an outside agency. Outsourcing here refers to having an outside organization provide and manage your executive assistants.
The typical Executive Assistant or EA (sometimes called a Personal Assistant or PA or Administrative Assistant) is the proverbial right-hand person that many high-powered executives and business owners rely on and trust to get all their administrative tasks done – smoothly, efficiently, and on time!
But to say that that's all they do is reductive.
The overarching theme of executive assistance is the ability to provide value by increasing your productivity, taking charge of routine matters that are a time and energy drainer, and decreasing your stress and sense of overwhelm. It's not uncommon for some EAs' to step in for the executive whenever needed because they've learned how their executive thinks, plans, and strategizes.
Outsourcing virtual executive assistance is increasingly being seen as the best way to manage your administrative resourcing instead of hiring in-house, and we'll cover why in just a bit.
🛑 Get more FREE career tips by subscribing to The Assist, a free 4x weekly email newsletter to help you become a better professional in just 5 minutes. 🛑
But first, what types of tasks can you outsource to an Executive Assistant?
Which Executive Assistant Functions Can Be Outsourced?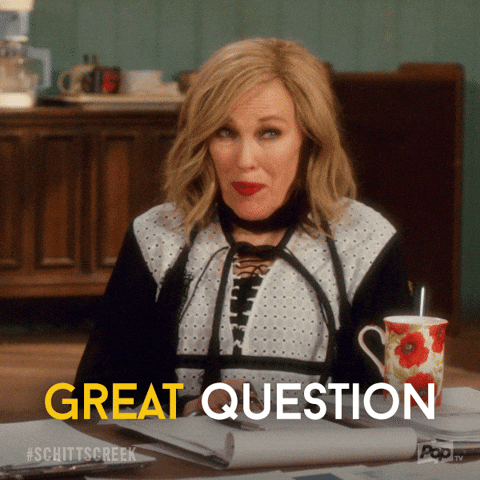 Most EAs typically carry out the following tasks, all of which can be easily outsourced:
📅 Calendar Management
Booking meetings, appointments, and engagements, sometimes with multiple stakeholders and across different time zones.
📧 Communications/Email Management
Sorting and filtering phone calls and emails, identifying and flagging priority items. Responding appropriately on behalf of the executive where appropriate. Drafting presentations, spreadsheets, documents, and internal and external correspondence. Attending meetings and preparing minutes. The ideal candidate must have the ability to communicate well with stakeholders at all levels.
📄 Documentation Control
Storing important, confidential, sensitive files and offline and online records. Creating organization systems for easy file retrieval and updation. Preparing and maintaining invoices, expense reports, and staff timesheets.
✈️ Travel Arrangements
EAs' typically book flights based on the executive's preference and availability and organize visas and other approvals where needed.
🎁 Additional EA Functions
You can also find EAs doubling up as specialists in their specific areas of expertise, for example, EAs may manage accounting or marketing for entrepreneurs or small business owners, generate leads, take care of bookkeeping, clerical or data entry, and at more senior levels, handle project management and stand in as decision makers for their executives.
Typically, specialist tasks are outsourced to Virtual Assistants or VAs, so you have your product inventory upload VA, graphic design VA, social media management VA, lead generation VA, and so on. But more commonly, EAs are taken on board as an all-in-one resource.
⭐ Pro-Tip from The Assist: The role of an EA is as much competency-based as skill-based. While checking off your list of capabilities, also assess for organizational, time management, and communication skills, as well as attention to detail, resourcefulness, and discretion.
Benefits of Outsourcing Executive Assistants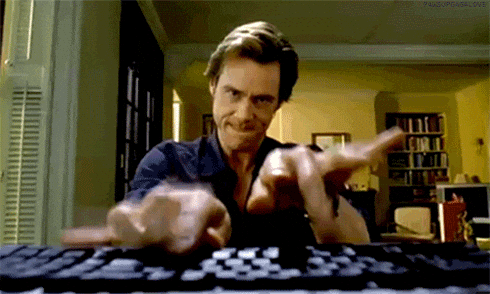 Having an in-person full-time employee may seem ideal for an Executive Assistant role, but in the long term, outsourcing can be more cost-effective. Outsourcing to agencies and other third-party service providers that specialize in administrative support means you won't have to scrimp on quality either.
1. Cost Savings 💸
One of the more tangible benefits of virtual executive assistant outsourcing is the cost savings. Full-time employees entail expenses in the form of taxes, insurance, pension, leave, and the like for full-time employees. These expenses don't apply when you outsource your EA. You also don't need to maintain a physical space for your VA and pick up the costs of equipment, tools, and rentals.
Also, you can source VAs from anywhere in the world, lowering your overall labor costs, depending on the country of hire and hiring process.
2. Improved Efficiency ⏰
Remote Executive Assistants usually come in ready with specific skills, which minimizes or eliminates the need for training or onboarding and hand-holding on your part. They're often hired by recruitment agencies who match their skills with employer requirements. Given remote workers typically work from home and do not spend time commuting or engaging with other team members, you can expect them to stay pretty task-driven.
⭐ Pro-Tip from The Assist: Before you start looking for an EA, take note of the specific goals you'll want your EA to achieve and how much time it will take to complete the tasks. This will help you determine your maximum budget for outsourcing.
3. Access to a Wider Pool of Talent 🌟
One of the key benefits of deploying remote workers is easy access to a broader talent pool. Finding an effective EA is no easy task, especially when your candidates are limited to a small number of local talent. With expanded access to global talent, on the other hand, and agencies that will do the matchmaking, finding a good fit for virtual assistant services becomes relatively easier.
4. Flexibility ✅
Another vastly underrated benefit of outsourcing executive assistance is the flexibility it offers. You can hire staff on a per-hour basis and only when you need them. So, if you have a particularly lean season where you don't have a lot of administrative work, you can opt out of outsourcing altogether. You can even opt for part-time outsourcing.
5. Reduced Stress 🧘
Outsourcing can contribute to increased work-life balance, which means that as a busy entrepreneur, business owner, or senior executive, you have a lot less stress and overwhelm. Your EA or agency will essentially manage everything from A to Z and provide updates as required by you.
⭐ Pro-Tip from The Assist: If your work requires more than one Executive Assistant, a good agency should be able to provide an account manager or a single point of contact to streamline the communication, staffing, and deliverables.
The 7 Best Executive Assistant Outsourcing Resources 
At this point, you may be wondering how you can go about finding a solid executive assistant outsourcing agency.
We've got you covered!
Here are our top 7 recommendations based on insider intel.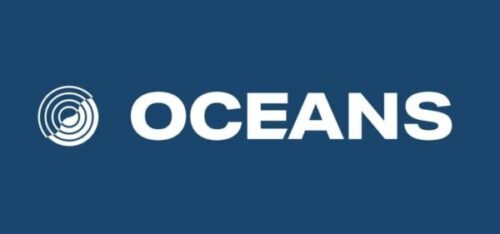 Oceans XYZ specializes in highly skilled and globally vetted offshore talent, specifically from the beautiful island nation of Sri Lanka. Sri Lankan talent is notable for good English language skills, high levels of education, and a client-centric ethos. The staff are available full-time and can handle a variety of different tasks.
❤️ Executive Assistant support & tasks they will take on:
Executive Assistance — project management, market research, SOP, and recruitment tasks.
Sales/Marketing — lead generation, SEO, content marketing
Finance/Accounting — financial planning, accounting, modeling, bookkeeping.
Specialist roles — video editing, project management, e-com coordinators, etc.
👍 What makes Oceans XYZ a great EA outsourcing company? Oceans XYZ specializes in matching full-time offshore talent from Sri Lanka with busy executives and business owners.
🏆 Best for: Highly skilled and low-cost executive assistance.
❌ Might not be right for you if: You need employees outside the U.S. and Europe/UK time zones. Although, the company is willing to work with you on a case-to-case basis if you need employees for a full 9 to 5 workday schedule.
✅ Standout Features:
Comprehensive intake experience, which factors the client's biggest pain points, offering the ideal candidate solution.
In-depth five-stage candidate vetting experience with additional assessments to ensure quality support and best fit.
You can opt for a 3-month trial commitment before going forward with a rolling contract.
🤑 Pricing: Contact Oceans XYZ directly for a price quote.
⭐ Reviews: "It's really high value for stretched-thin and stressed founders. And it stretches your money as an investor, too. I recommend you guys 11, 12, 13, out of 10. Every startup needs this." — CEO at an early-stage startup.
If you'd rather have EAs a lot closer to home, you may find Time etc. a more appealing option. The company provides experienced "rock-solid" virtual assistants at much lower costs than hiring a full-time employee with years of experience. They're super-picky about the talent they hire, so much so that the company is confident you'll only be dealing with the top 2% virtual assistants in the country.
❤️ Executive Assistant support & tasks they will take on:
General tasks — managing your email, to-do lists, travel bookings, document formatting, sorting expenses and receipts
Social media and content marketing — social media posts, content writing, email campaigns, marketing collateral.
Marketing/sales administration — prospect research, proposal creation, invoicing, CRM or database updation, content writing, and website updates.
Research — topics, people, accommodation, gifts, and more.
👍 What makes Time etc. a great EA outsourcing company? Time etc offers a client-centric experience. They're dedicated to the cause of providing the best support and getting down in the trenches to solve your most pressing problems.
🏆 Best for: Busy executives who need assistance with basic administration, marketing, and tech support providing relief from low-value and time-consuming tasks.
❌ Might not be right for you if: You're looking for more specialist expertise like accounting/bookkeeping or lead generation, for example.
✅ Standout Features:
Free trial available for one task to the value of $25.
Recruits are assessed for attitude, skills, and experience to ensure only the best talent is hired.
Impressive client portfolio. Think Google, Virgin, Facebook, and KFC, to name a few.
🤑 Pricing: Packages start at $36/hour for 10 hours a month. Prices per hour decrease as you increase the time commitment.
⭐ Reviews: "I was so nervous about hiring a VA and a VA service. I've been burnt before and honestly wasn't sure I was ready. I love the process, the secure payment, the secure password tools, the app, and just the whole experience. So far my VA has been amazing. She's professional, communicative, and gets stuff done! Well worth the money." – LaToya Zavala.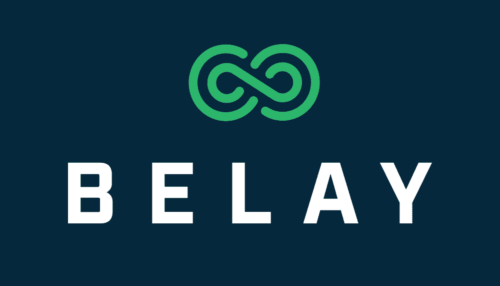 BELAY provides an exceptional client intake experience. They identify your core needs and assign you a client success consultant,  who will then match you with the top 2 to 3 assistants from their 2000+ US-based talent. That's not all.
The team from BELAY will set up a kickoff call to establish goals, onboard you, and finally check in regularly to see that you're happy with how things are going. How's that for starters?
❤️ Executive Assistant support & tasks they will take on:
Virtual assistance –  calendar/schedule management, travel booking, candidate screening, CRM updates, light bookkeeping, invoicing, personal tasks such as gift-buying, and managing social media content and reports.
Accounting services — bookkeeping, monthly/annual financial reporting, accounting clerks, e-commerce transaction management, full-service payroll, tax services, and even CFO services.
Social media management services — social media content creation, analysis, reporting, brand development, and content optimizations with KPIs and tracking.
👍 What makes BELAY a great EA outsourcing company? BELAY has a highly vetted pool of US-based talent that can provide executive assistance, specialized accounting support, as well as social media content marketing services, ranging from basic to complex tasks.
🏆 Best for: Teams of all sizes looking for advanced support.
❌ Might not be right for you if: You're looking for ad-hoc task support. So, for example, you have to take the entire suite of social media services even if you just want account creation and set-up.
✅ Standout Features:
Exhaustive intake process designed to find the best-fit assistant for your needs.
You could potentially get matched with a candidate in as little as a week through your dedicated client success consultant.
Highly vetted candidate pool comprising over 2000 US-based assistants.
🤑 Pricing: Contact BELAY directly for a price quote.
⭐ Reviews: "Working with BELAY has been a wonderful experience. I put off the idea of bringing on an accomplished assistant for ages and was pretty nervous, to say the least. Sara has been nothing short of amazing. She's accommodating, and understanding, and makes me feel at ease knowing that I have an accomplished hand on deck to help me manage my business. I can't recommend BELAY enough!" – Raj Jana
Our Recommended Resource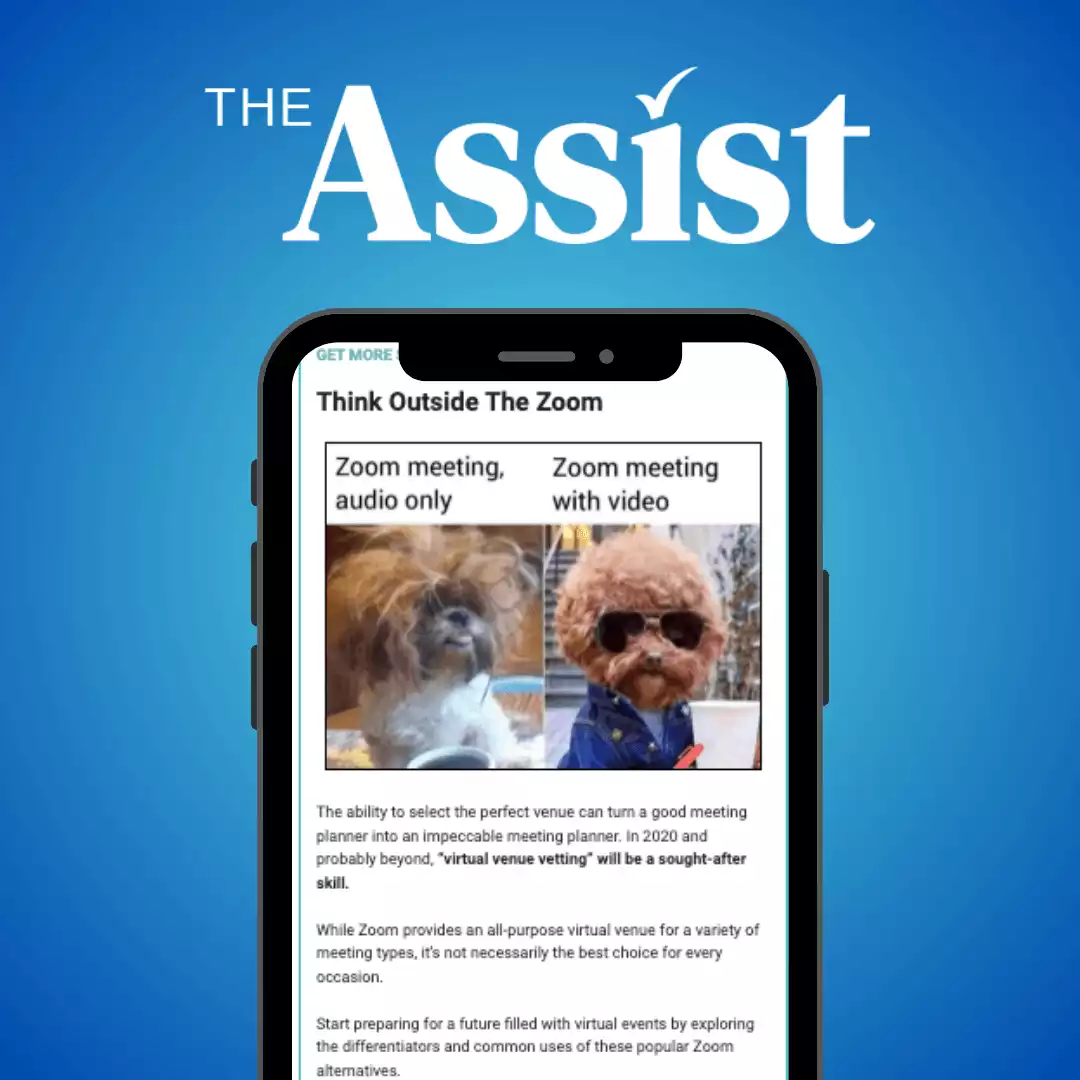 MyTasker is your best pick if you're looking for reliable and budget-friendly virtual assistance available 24/7. The company offers quality assistants based out of India who can help with a variety of different tasks such as general administration, accounting, writing and editing, web development, digital marketing, and even IT support.
❤️ Executive Assistant support & tasks they will take on:
General administration — email management, transcription, itinerary planning, appointment scheduling, technical troubleshooting.
Accounting support — bookkeeping, Xero/Buildium/Quickbooks accounting, Excel/Google Sheets management, data entry.
Writing/editing — blog writing, proofreading, academic writing, product reviews.
Extensive web design and development services.
Digital marketing support — social media management, SEO, Google Ads, email marketing.
IT support — PC tech support, technical email solutions, web hosting troubleshooting, and installation support.
👍 What makes MyTasker a great EA outsourcing company? MyTasker offers a wide range of services for businesses or entrepreneurs looking for affordable options without compromising on quality.
🏆 Best for: All-round flexibility, affordability, and service options.
❌ Might not be right for you if: You prefer to hire virtual assistants who are US-based.
✅ Standout Features:
Affordable and variable payment options, including hourly, full-time, pay-as-you-go, and subscription plans.
Exclusive trial option for $1 only to understand how MyTasker can help with your requirements.
Industrious, English-speaking, and highly skilled talent force from India.
🤑 Pricing: Packages start from $14/hour for 10 hours a month. Discounts apply when you book more hours.
⭐ Reviews: "They are absolutely wonderful. Zero issues in turnaround time, and quick responses. They have provided impeccable service from day one. Thank you MyTasker. Thank you for your services." – Stephanie Ellis

Magic offers top-quality vetted assistants from around the world at affordable prices. One of its most appealing features is the range of services on offer. Aside from general administration, sales, and bookkeeping, you also have specialized executive assistance services and customer support services.
❤️ Executive Assistant support & tasks they will take on:
Executive assistance — calendar/email management, communication skills, problem-solving skills.
Virtual assistance — general administration tasks.
Sales support — sourcing, qualifying, prospecting, and cold-calling leads, and appointment setting.
Customer service — AI-powered software for email/chat/phone support and order fulfillment.
Bookkeeping services — processing payments, financial statements, invoicing, and the like.
👍 What makes Magic a great EA outsourcing company? A thoughtfully curated range of virtual assistance services at a great price.
🏆 Best for: Businesses of all sizes, especially businesses looking to scale seamlessly.
❌ Might not be right for you if: You're specific about the country of hire.
✅ Standout Features:
Proprietary AI-driven tools are included to streamline VA output and efficiency.
Highly vetted global talent who you can get matched in as little as a week.
Availability of customer support agents to manage phone lines, chat, and emails for your business.
🤑 Pricing: Packages start from $10/hour for a full-time hire. Flexible pricing is available for teams.
⭐ Reviews: "My experience with Magic has been nothing short of incredible! We hired a part-time Sales Development assistant, and she was doing such great work finding new leads on LinkedIn that we transferred her to full-time after 3 months. Now she also makes first-level sales demo calls via Zoom, on top of the lead gen. Thank you Magic!" – Ivan Afanasyev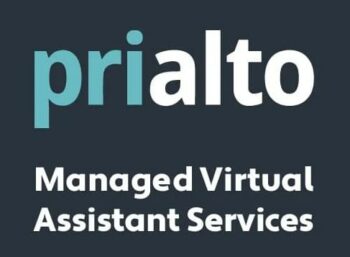 Prialto has been in the business of providing managed virtual assistants for over 12 years, which means they've refined their intake, onboarding, and management processes to an art form. Their plans include an engagement manager who has full accountability to establish processes and workflows for your EA from day one! Services are available for individuals, teams, and enterprises.
❤️ Executive Assistant support & tasks they will take on:
Sales support — research, reach out to new prospects, manage databases.
Calendar/inbox management — for multiple executives and stakeholders.
Task management — organization, reminders, and tracking.
Expense management
CRM management — research, data management, and reporting.
Relationship management — LinkedIn requests, meeting scheduling.
👍 What makes Prialto a great EA outsourcing company? High-quality, fully-vetted virtual assistants, a proactive can-do work culture, and enterprise-grade security.
🏆 Best for: Companies of all sizes, but especially enterprise-level teams.
❌ Might not be right for you if: No real negatives here folks!
✅ Standout Features:
A managed solution where an engagement manager will work with you to establish winning outcomes.
A culture that embraces best practices, continuous innovation, and customer success.
Simple pricing structure with custom options for enterprise-level businesses.
🤑 Pricing: One Prialto unit translates to $1450/month, where a unit comprises 55 hours of support a month with free episodic overflow time, a dedicated assistant, an engagement manager, and a backup assistant. Custom enterprise pricing is available.
⭐ Reviews: "Prialto's virtual assistant offers high-quality work, constantly being proactive and on top of everything. This person is also very communicative and delivers what they promise. Overall, Prialto's service is of high level, constantly providing great customer care and attention to detail." – Healthcare Technology Company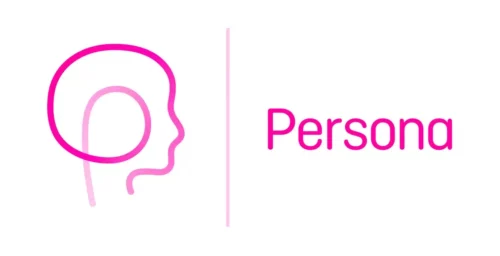 Persona goes miles ahead of the pack to source only the top 0.1% of virtual assistants for your business. Also, the company promises to matchmake with a personalized assistant as quickly as 48 hours at competitive prices. The focus of Persona is on quality and reliability, so their current offering is only for full-time (i.e. 40 hours per week) support.
❤️ Executive Assistant support & tasks they will take on:
Generalist support — time management, administrative support, project management.
Administrative — inbox/calendar management, document/file organization, data entry, and spreadsheets.
Operations — streamlining processes, vendor/supplier management, and customer support.
Marketing — social media content creation, market research, analytics.
Accounting/bookkeeping — invoicing, expenses tracking, financial statements.
Startup Generalists — project management, market research, customer support.
👍 What makes Persona a great EA outsourcing company? Persona says they have the toughest screening exams for their VAs, which means you're getting the very best assistants in the industry. And, each VA works exclusively with a single client on a full-time basis.
🏆 Best for: Busy executives needing full-time and fully dedicated virtual assistant support.
❌ Might not be right for you if: You're looking for part-time or flexi-hours staffing.
✅ Standout Features:
Dedicated full-time resourcing exclusively working for you.
Fast onboarding with an assistant handpicked for you as quickly as 48 hours.
🤑 Pricing: Contact Persona directly for a price quote.
⭐ Reviews: "My assistant has exceeded our expectations in every respect. We tell her what we need and she just figures it out and gets it done without any hand-holding. The value we are receiving is incredible." – Chris Olin,  Head of Finance, NVE Experience Agency
🛑 Get more FREE career tips by subscribing to The Assist, a free 4x weekly email newsletter to help you become a better professional in just 5 minutes. 🛑
Challenges in Executive Assistant Outsourcing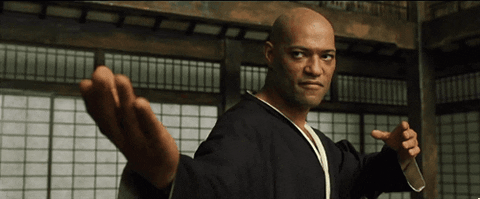 Outside of our recommendations, you may sometimes come across a few unique challenges with outsourcing executive assistance in other parts of the world and freelancers. Here are the most common ones with how you can handle them.
🗣️ Communication Barriers
Communication barriers can crop up for different reasons — your EA has a different communication style, or they come from a foreign country where the same language is spoken differently.
Communicate to your EA in a quiet, distraction-free environment. Use simple language with clear instructions, ideally one instruction at a time.
Slow down if you're a fast talker, and repeat if necessary. Confirm understanding.
Ensure your EA understands they can come and talk to you if they've not understood what's expected of them.
Share written notes or the abridged transcript if you're using online scheduling tools to aid their understanding.
🕥 Time Zone Differences
Time zone differences can be challenging but not completely insurmountable. The key is communication and flexibility.
Find a few hours of overlap in your schedules to connect, discuss, and air out challenges and updates.
Agree on timeframes for responses and updates via email or chat messages, otherwise, things can go south very quickly.
🌎 Cultural Differences
The key to cultural differences is to respect differences and find commonalities that you can engage in. Typically with remote workers, these don't end up being huge challenges but it's important to be mindful of potential areas of sensitivity.
Learn up on the culture before you onboard your EAs. Understand potential red flags that may make your EA uncomfortable in conversation or action.
Encourage communication so your EA knows they can come to you with any concerns they have.
Executive Assistant Reddit Community 
You may find it particularly useful to join a Reddit Community like  r/ExecutiveAssistants. While the group is specifically designed as a community for aspiring and practicing executive assistants, you may find it helpful to understand what sorts of tasks you can have your EA do or even potentially hire an EA for yourself.
You'll also find this resource useful if you're already an EA, thinking of becoming one or looking for helpful tips and tricks to help you master your role.
People Also Ask These Questions About Executive Assistant Outsourcing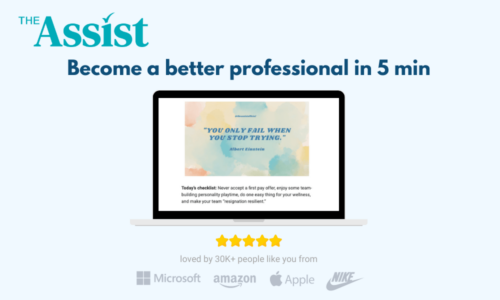 Q: Are there any specific industries or businesses that benefit the most from outsourcing executive assistant services?
A: Industries like real estate, law firms, and financial services that rely heavily on administrative work tend to see the greatest benefits from outsourcing executive assistants. However, all industries can benefit from having executive assistants if it fits.
Q: How do you choose a reliable outsourcing partner for executive assistant services?
A: Look for established companies and executive assistant job boards with stringent hiring process and training processes, great reviews, security and confidentiality protections, and experience serving similar clients in your industry.
Q: What are the potential cost savings associated with outsourcing an executive assistant?
A: Outsourcing can lead to 20-50% savings on executive assistant salary and benefits costs, without sacrificing the quality of assistants' work.
Q: Can outsourcing an executive assistant improve productivity and efficiency for a company?
A: Yes, executive assistant outsourcing allows executives to focus on high-value work while trained assistants handle admin tasks, leading to measurable productivity gains.
Q: Are there any risks or disadvantages associated with outsourcing executive assistant services?
A: Potential risks include communication challenges, loss of control, and intellectual property concerns, but these can be mitigated by choosing an established, reputable provider and providing a very detailed job description of what tasks you need your executive assistant for.