When employees feel valued, they're more engaged, motivated, and likely to go the extra mile for their company.
It's the key reason why organizations with formal recognition programs have 31% less voluntary turnover than organizations without any program.
Wondering how to make employees feel valued at work with fresh and unique ideas? We've got you covered!
We'll be listing different employee recognition ideas to show your hard-working teams that they are valued for their contribution.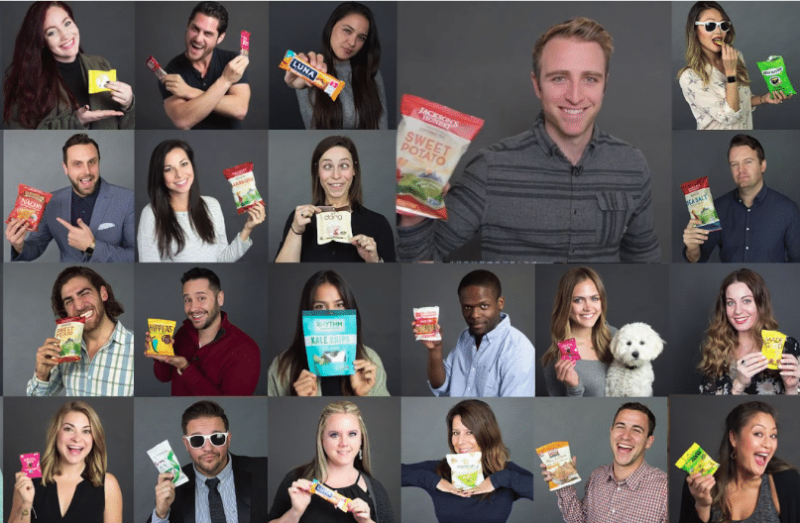 Plus, pro tips you can implement straight away to show your employees just how much they mean to your organization.
In a hurry? These are some of our favorite rewards platforms for valuing employees at your workplace:

But first, a quick recap of why valuing employees at work is so important:
Want to become a better professional in just 5 minutes?
5 Benefits of Valuing Employees At Your Company
Valuing your company's team members can help boost their sense of well-being and job satisfaction and motivate them to do their best. But that's not all.
Creating a culture of appreciation at work has proven benefits to the bottom line too. According to Deloitte, improving recognition by 15% can increase your margins by as much as 2%.
✅ Improved employee satisfaction
Employee satisfaction has been linked to several important organizational benefits. Happier employees are more productive and engaged at work. They're likely to be loyal to the organization and the least likely to leave (i.e., higher retention rates). Ultimately, employee satisfaction shows up in a stronger bottom line.
✅ Stronger team communication & collaboration
Robust team communication and collaboration boost knowledge and skill-sharing, improving problem-solving ability. When you value your employees, it creates stronger engagement and the ability to openly communicate challenges and address them head-on.
✅ Better employee health
When you value your employees, it can improve their sense of wellbeing, leading to improvements in their state of health. But remember, an employee's physical, emotional, and mental health can also be linked to the environment at work. Maintain an open-door policy and addresses grievances related to burnout, feeling overworked or not having enough work-life balance.
✅ Improved company branding and reputation
Valued employees relate better to colleagues and customers both internally and externally. The knock-on effect is improved company messaging and reputation. When your employees are happy and live in a happy workplace, it reflects in the positive mindset and can-do attitude they carry with them everywhere they go.
✅ Better business outcomes
Adopting ways to make employees feel valued just makes better business sense in terms of all the points we just discussed. Plus, it's the easiest checkbox you can tick to improve productivity. Start with a strategy as simple as using words of appreciation!
14 Ways To Show Your Employees They Are Valued
We've put together various ideas for you to choose from. Feel free to use them as is or use them as a jumping-off point to generate some creative ideas of your own!
1) Create a budget to offer employee rewards
Set aside a budget just for employee rewards!
Regardless of the scale of your organization, you can always set aside a feasible amount for employee appreciation.
If you're wondering how much of your budget to allocate for employee rewards, there is a benchmark. While larger organizations have been known to set aside as much as 10%, the average is 2% of the payroll, with the median sitting at 1%.
Tip! Think of budgeting for employee rewards as an investment and not a cost. Consciously direct the investment towards creating happier employees. Recognition at the workplace eventually translates to higher ROIs.
For more information, check out Motivosity here 👈.
2) Take some time out of your day to connect with them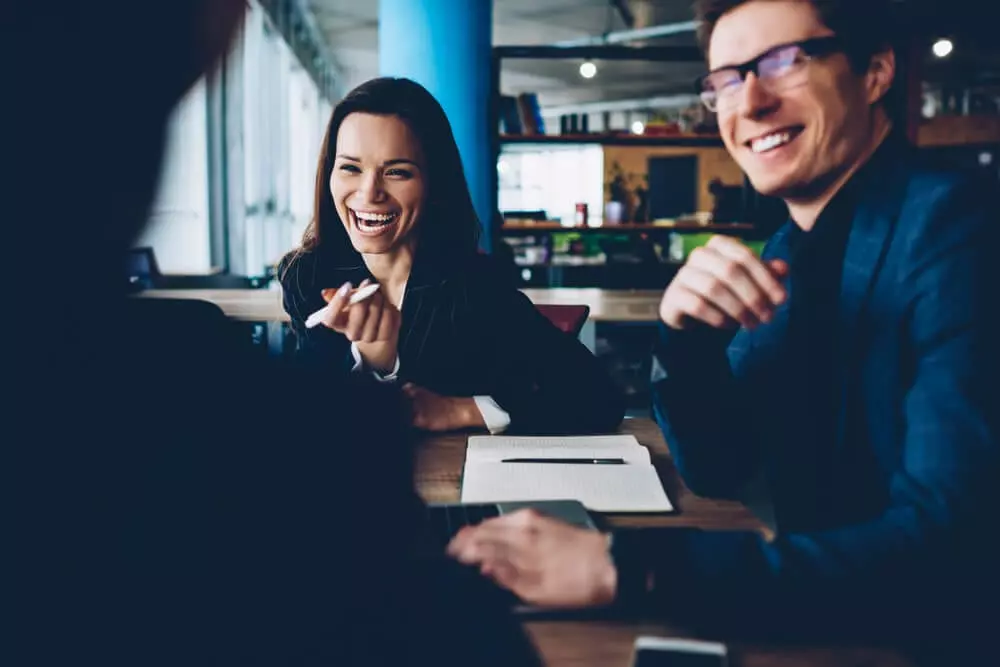 You don't need fancy tools or stunningly ingenious ideas to show appreciation. How about just taking a minute to check in with your team members?
Interacting with your reports during the day can make them feel like they're valued members of the team. Employees will appreciate the fact that you care enough to ask how they're doing.
This idea, coupled with an openness to address challenges and provide support, signals your genuine interest in creating a company culture that values employees.
Tip! The idea works best when it's filtered from the top all the way down to the bottom.
Engaging one-on-one, especially with frontline staff and oft-forgotten remote workers, can be a surprising source of truths you won't otherwise get in time-strapped and agenda-driven team meetings.
3) Create custom awards that reflect your company culture
Create custom employee awards exclusively for your company. Come up with unique names that reflect your brand's personality; the more memorable, the better!
Take things further by designing inventive and creative award categories for your employees. Segment based on milestones, services that reflect company values like innovation or excellence, work anniversaries, life events like birthdays, and so much more. Offer unique rewards like a company Zoom background in your employee's honor or a personalized recommendation on their LinkedIn profile!
Tip! Use employee recognition software to automate and streamline the process of creating employee awards and sending them to your employee.
For example, with a tool like WorkTango, you can choose from thousands of products, potential recognition gifts, and gift cards, set up special rewards for milestones, and even have employees redeem rewards for travel and events.
Also, schedule 1:1 appreciation meetings and check-ins, share positive employee feedback, run surveys, measure employee engagement, support peer nominations and public recognition, have anonymous conversations with employees, and so much more!
4) Schedule a monthly or bi-monthly sit-down with them to check in on them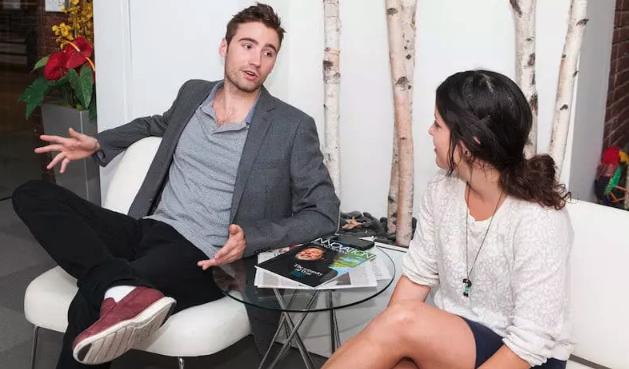 Want to hear the good, the bad, and the ugly? Monthly or bi-monthly sit-downs are your best friend!
Sit-downs are a great way to connect with employees, see how they're doing, and determine if they have everything they need to do their job well. Also, use the time to look for coachable moments, solicit and share feedback, and identify bottlenecks. The sit-downs are a great way to make your employees feel valued, provided they're front, right, and center of your conversation.
Tip! If you haven't already, block time on your calendar to schedule your sit-downs. Follow up on previous discussions to track progress, especially when coaching is involved. Your employees will enjoy the feeling of forward movement with your support.
5) Utilize target rewards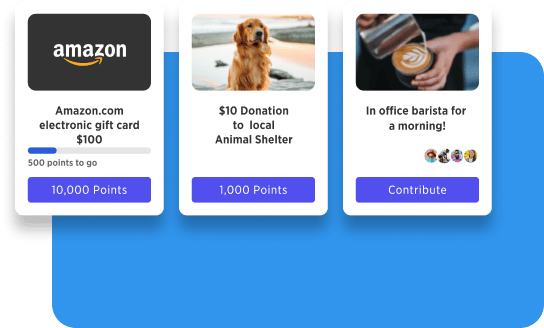 Setting targets is critical for employee performance. Employees get clarity on expectations when there are targets. They're also better positioned to see how their hard work translates to tangible business outcomes.
Encourage employees with setting targets and reward teammates for hitting goals. Aside from providing incentives for employees, you're also motivating them to achieve the targets and consistently put in their best work.
Tip! Use a platform like Awardco to facilitate these target rewards and keep track of who has set goals, who have achieved them, and what types of rewards employees are selecting.
Awardco helps you automate your employee rewards and recognition process from start to finish. It also has over 4000 rewards to choose from in over 20 countries, and these are rewards your team will genuinely enjoy.
6) Celebrate employee milestones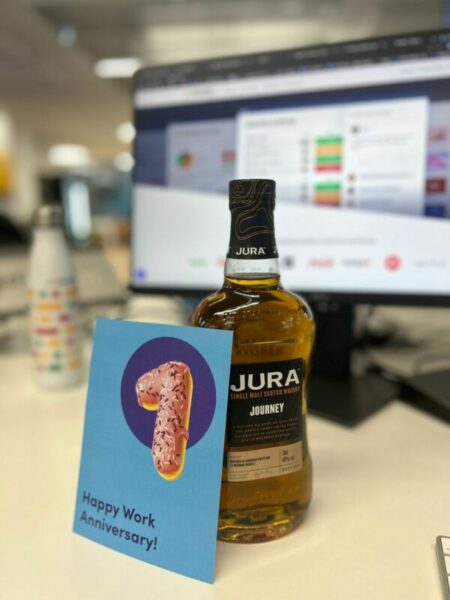 Boss wished you on your birthday? Nice.
But what if your boss sent you on an unforgettable dinner course just for the two of you? How would that make you feel?
Such is the power of remembering and rewarding employee milestones. It shows that you genuinely care about your employees and are invested in their happiness.
You can set up an employee milestone program with Caroo to record and acknowledge and reward key employee milestones.
Tip! Aside from the done-to-death work anniversaries and birthdays, show appreciation for specific professional milestones like promotions and personal employee milestones like the arrival of a new baby, engagements, weddings, and wedding anniversaries, to name just a few.
Get creative and look for individual and significant personal accomplishments that mean a lot to your employees.
7) Ask for their ideas when it comes to making changes at work, new strategies & policies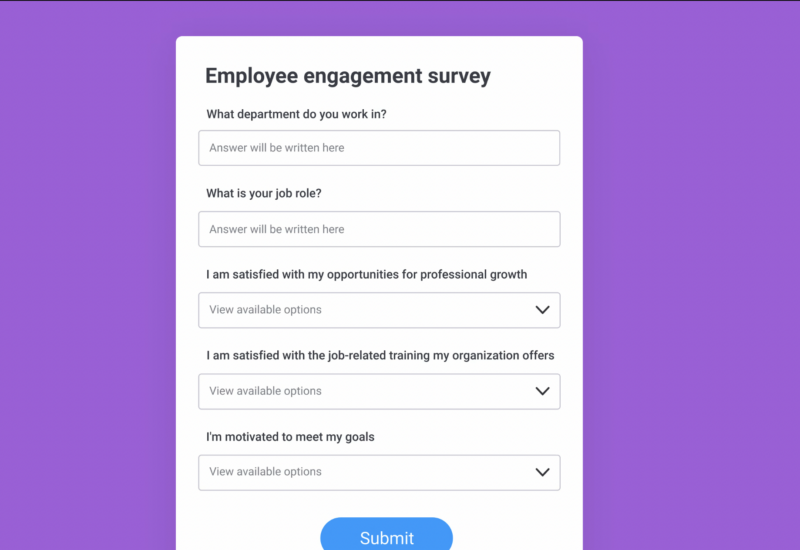 Belongingness is a fundamental need for human beings.
It's an essential component of physical and mental health. When there's a sense of inclusivity, people feel they have the necessary social support to overcome challenges and become their best version.
Belongingness in the context of a work environment translates to increased engagement and performance. The easiest way to make your employees feel like they belong is to seek their input. Solicit feedback when you're implementing new strategies or policies. Employees will appreciate the idea that their opinions count.
Tip! While employees love the idea of being able to contribute to a key decision or planning process, they do need to feel that their ideas are important. Ensure you acknowledge their contribution with a thank you, and also be sure to let them know if you've implemented their ideas.
8) Allocate time for them to pursue professional development opportunities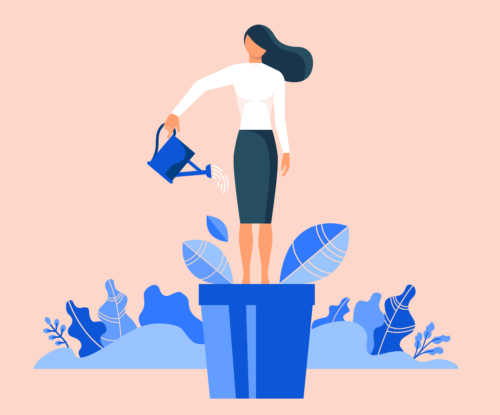 A Pew Research Center survey found that 63% of workers who quit their jobs rated lack of career advancement opportunities as one of the top three reasons for leaving. The other two were low pay and feeling disrespected at work.
Employees may have set personal career goals for themselves, and watching the years go by without seeing any advancement can be frustrating. It can be especially disheartening if employers don't seem invested in their growth either.
Create professional development pathways for your employees. Think training, workshops, conferences, online classes, or even shadowing a coworker for a day. But over and above this, ensure your employees have leeway to spend a few hours a week exclusively on career development.
Tip! Invest in e-learning platforms for courses that employees can take during the "educational hours" provided for them. Professional development doesn't have to be a costly exercise. Look at mentorship, continuous evaluation, and coaching models inside teams as an alternative low-cost and highly personalized method to show employees you value them.
9) Establish an employee recognition program
Initiatives like a formalized employee recognition program show employees you mean business. You're not just mouthing empty, meaningless words.
With a formal employee recognition program, you can set up policies and procedures that determine how, when, and for what you can reward employees. It's also a great way to motivate and spur employees to greater performance because they know they will be incentivized.
Last but not least, installing a formal program, especially through digital recognition platforms like Bonusly, makes it easy to automate the entire process and measure how well you're doing and where you can improve.
Tip! Ensure you get executive buy-in before implementing a formal employee recognition program. A culture of appreciation starts from the top and filters down. If the key stakeholders aren't vested in valuing employees and don't understand the business benefits, the program will likely become a non-starter.
Sad but true.
11) Review your benefits package and keep employees informed of changes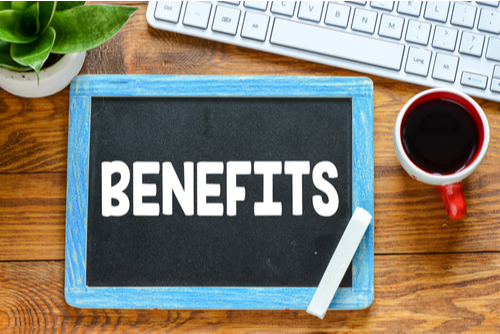 An attractive benefits package can help you attract and retain talented employees and maintain an inclusive workforce.
It's critical to review and update your benefits package periodically. Otherwise, staying competitive in the marketplace and ensuring you're holding on to your best employees will be challenging.
The top types of employee benefits worth looking into are work benefits (time-off, skill development, snacks and beverages), health benefits (insurance, gym membership), financial (pension plans, retirement benefits), and lifestyle benefits (remote work capability, flexi-time schedules).
Tip! Doing the groundwork in terms of researching the market and candidate expectations can help you develop a competitive benefits package that your employees will love. Conduct surveys with your current employees to determine where you need to change your benefits package.
10) Review your workplace and determine if things can be improved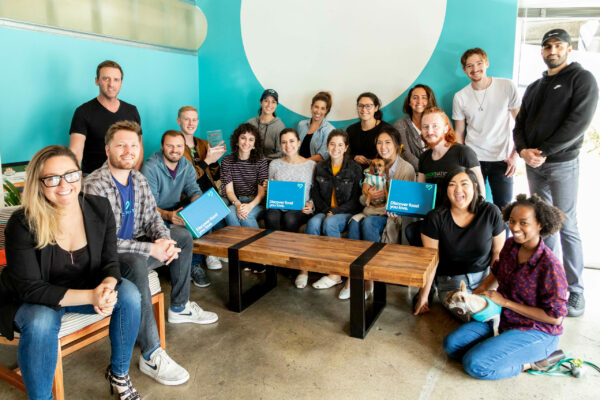 If your employees' workplaces are aesthetically stunning but functionally abysmal, it can significantly impact their morale.
One of the quickest ways to improve the employee experience and tangibly value your employees is by improving the physical workplace where needed.
For onsite employees, ensure clean and well-maintained office spaces and easy availability of coffee, beverages, and snacks. Can employees bring their beloved pets to work for the company? Use our resource, the best employee perks, to spark your imagination.
Meanwhile, you can show appreciation to your virtual employees by ensuring they have all the supplies (laptops, office supplies, etc.) they need to deliver great work. You can go the extra mile and turn virtual team members into highly engaged employees by checking in regularly and getting their input on how you can make their remote work experience better.
Tip! The workplace environment and its layout can make or break employee productivity. Arrange the workstations such that employees have everything they need within easy reach. Ideally, adopt an open floor plan for teams so it's easy for them to communicate with one another.
12) Provide clear career paths and growth opportunities within the organization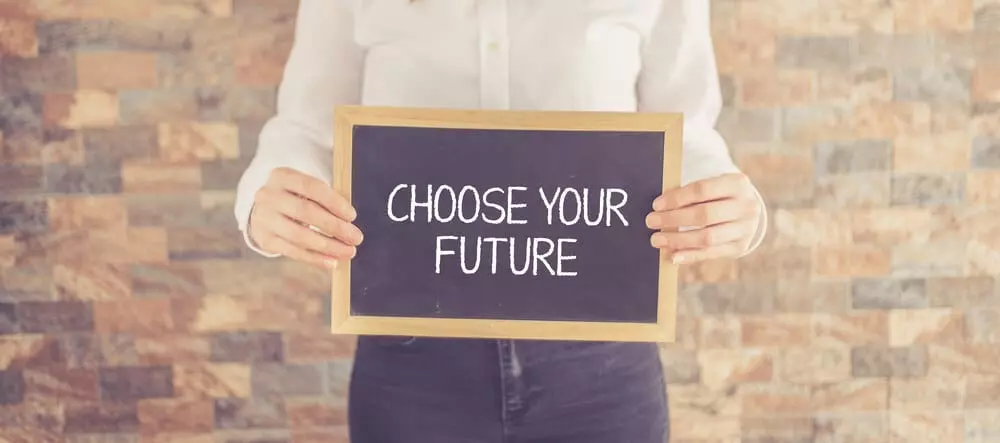 This idea ties in neatly with Point#13 about hiring internally.
Career growth and ascendancy can be intrinsically tied to feelings of self-worth. Being stuck in the same position when other colleagues have moved up, either inside or outside the company, can be demotivating and demoralizing.
Create avenues for growth, so employees can see the potential to move up. See your role as that of a mentor in addition to being a leader. Identify skill gaps, create new positions, and help your team members set personal career goals. Be just as invested in growing your employees as you are in growing your own company.
Tip! It isn't always necessary to create linear opportunities. Look at job rotations as well as lateral moves as a means to help your employees raise their value. Frequent check-ins can help you understand individual employee motivations.
13) Hire internally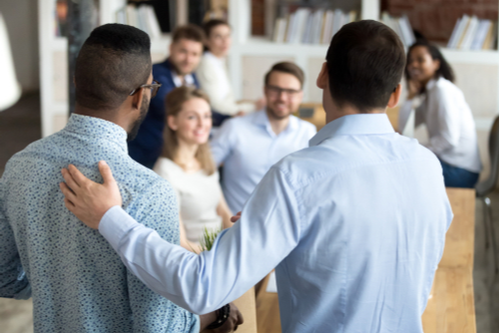 The grass isn't always greener on the other side. You could potentially be having top talent right under your nose. Why bring in new people from outside when you can promote from within?
If you've already been doing the groundwork with internal mentorship and training/development, you have resources that could be ready to take the next step. Hiring from outside can be extremely demoralizing for your existing employees. It's also not very cost-efficient. You end up spending more $$$ hiring and training new candidates from the ground up.
Tip! As a general strategy, look at promoting from within and preparing a contingency of employees who can take over roles should they ever become vacant. This way, you're always ready for unforeseen challenges and can maintain momentum without skipping a beat.
14) Make Employee Appreciation Day an event worth looking forward too
Employee appreciation days can become dry, hum-drum affairs, but you can set things right with some planning and strategizing!
Smaller organizations can look at curated gift packages with personalized cards, appreciation packs, company swag, and even subscriptions to OTT platforms. If you're a larger organization, we've got you covered with this resource. Want more inspiration? Refer to our guide for employee appreciation ideas you can implement straightaway for employee appreciation day.
Tip! Employee appreciation day can be a great morale booster and happiness creator. But remember, appreciation shouldn't be reserved for just one day every year. Find time to create smaller but just-as-meaningful appreciation moments throughout the year, so your employees know you genuinely value them and appreciate their work.
People Also Ask These Questions About Ways To Value Employees
Q: How do you make an employee feel more valued?
A: There are many strategies you can use to show employees that they are valued on your team. First and foremost, managers must create a recognition program to ensure that there is at least a baseline structure to follow when recognizing and rewarding employees. While this program does not need to be robust and completely built out, having an initial program set up will ensure that managers are not missing opportunities to display their appreciation for their team members and illustrate their value to the organization.
Q: Are there low-cost ideas I can use to make employees feel valued?
A: Yes, absolutely! To properly value employees, managers must find ways to connect with their employees and show that their team is valued for the different ways individuals contribute in the workplace. Personalized recognition via verbal praise, handwritten messages, and employee shout outs are just a few ways you can show employees are valued without having to dip into your budget.