If you build it, they will come.
We're not talking about the Field of Dreams; we're talking about team building for large groups. If you want to be part of a strong team (and honestly, who doesn't?), then you must build it, and hosting team building activities happens to be one of the most straightforward ways to do it.
As it turns out, large group games aren't only straightforward ways to boost teamwork; they're also effective ways to bring your team members together—something you might consider if you want your top performers to stick around.
As many as 37% of employees stick with their jobs because of their connection to a solid team.
Are you ready to build, strengthen, and invigorate your team? Host some of the games and activities below and your team will come (together).
Pro-Tip: Optimize your event for large groups by considering the following questions during your planning process:

Will the format enable everyone, even your introverts, to be heard and have fun?
Does the format enable you to split into smaller groups if needed?
Will you be able to supply materials to every participant?
Team Building Games For Large Groups
"The ultimate get-to-know-you game."
Teamwork, problem-solving, and an unforgettable good time come rolled up in one spectacular activity from one of our favorite team building companies, Outback Team Building and Training.
To play this game, you'll break into small groups and race through a series of challenges that will test your mental, physical, and deductive mettle. Completing the challenges isn't even the most rewarding part of the game; the most fulfilling part is learning tons of new things about your colleagues.
Number of participants: 4 – 1000+
Why this team building game is great for large groups: Outback breaks large remote teams into small groups to make sure everyone can be involved and included as they complete the challenges. This format allows tons of people to get in on the fun.
Learn more: Check out Virtual Team Pursuit
"An epic virtual game show starring you and your team."
Put on your game face and get ready for some fast-paced fun. Your charming event host will send you and your team racing through a variety of engaging and laugh-inducing games, such as memory recall, Giphy battle, lip dub, and classic trivia.
This game will make anyone see the true importance of team building; it gets the whole squad excited about work, inspires self expression, and even gets everyone communicating more fluently with one another.
Number of participants: 10 – 10,000+
Why this team building game is great for large groups: The experts at the Go Game know how to manage groups of all sizes (including ridiculously large sizes), and your live event host will make sure every member of your group is participating and engaged.
Learn more: Visit the Go Game
3) Charades
"An old-school game that never gets old."
Engage your entire group in the timeless and always-hilarious act of guessing the meaning of non-verbal communication cues. Easy to play either in-person or virtually, charades requires creative thinking and snap decision-making on the part of the performer, and radical listening and sympathetic perception on the part of the guessers. Plus, plenty of team bonding happens as everyone builds on each other's guesses to ultimately arrive at the correct answer.
Number of participants: 100+ in person / 20 or less virtual
Why this team building game is great for large groups: The more people in the audience guessing, the better. This activity has practically no participant cap, making it perfect for groups of any size.
Learn more: How to play charades
"Go on a hunt for new ways to bond with your new team."
Nothing brings a team together like a scavenger hunt: the fun, the interaction, the problem solving, the friendly competition – it's the perfect team builder. Through Scavify's mobile and browser apps, individuals and teams can participate in a scavenger hunt app that has them snapping photos, taking videos, answering questions, scanning QR codes, providing feedback and more. This works great for a day out or you can leave it open for a week (or longer) for longer engagement.
Pro-Tip: Looking for virtual events? Check out these virtual scavenger hunts.
Number of participants: 10 – 10,000+
Why this team building game is great for large groups: Scavify can scale to any group size without the headaches that it normally takes to scale a large event. Even better, you don't lose any of the fun, closeness or interaction as the event scales up with features like a real-time leaderboard, photostream and more.
Learn more: Take advantage of Scavify's DIY, Turn Key and Full Service solutions to easily engage your large team.
"The virtual pub is the new neighborhood pub."
Step into the pub (a.k.a. click on a Zoom link) to show your great team a great time. Participants are tasked with retelling the story of an obscure historical event without consulting the internet or any other reference. How was Coca-Cola invented? What was it like witnessing the Wright Brothers' first flight? What little-known details are there to share about the invention of basketball? You never know what kind of crazy twists these tales might take.
BYOB: Supply your own goodies for your night at the virtual pub. Caroo's Happy Hour box has you covered.
Number of participants: 2 – 300+
Why this team building game is great for large groups: This large group game allows guests to flex their history knowledge while enjoying a nice adult beverage. It's easy for large groups of people to come and go as they please. Incorporate some virtual pub trivia activities if you want to keep everyone active.
Learn more: Step into the Virtual Pub: Drunk History Edition
6) Two Tweets And A Lie
"A rip-roaring game of Twitter fact vs fiction."
This game plays like the classic, Two Truths and a Lie. Everyone on your team will simply head into the Twitterverse to find two ridiculous, but real, Tweets from real people. Then they fabricate one Tweet that's just as outrageous as the real ones. Everyone else must guess which Tweet is the fib.
Pro-Tip: Easily use this game as a short icebreaker before your next virtual team building event or play it a few times with your small teams.
Number of participants: 100+
Why this team building game is great for large groups: It's easy for everyone in a large group to shout out their guesses. You can also run this game by breaking people up into smaller teams for a quieter event.
Learn more: Just follow the basic rules of the classic game, Two Truths and a Lie
"Raise a glass to your favorite team."
After you've completed an unforgettable Let's Roam scavenger hunt, you'll no doubt be on the hunt for the next adventure. This time around, pair an informative tour of your city with beer.
A City Brew Tour will send you romping around your city, sampling local brews along with local culture and history.
Number of participants: Up to 500
Why this team building game is great for large groups: Even larger groups can feel as close as can be with the help of a simple toast and a shared experience. A brew tour leaves absolutely no one on the outside looking in.
Learn more: Visit City Brew Tours
"A spectacular assortment of games that work together to make groups into teams."
Back-to-back high-stakes projects can strengthen your team, but we understand if you're looking for a more fun way to do it. That's where this virtual mash-up comes in. Bond with your team as you bounce between games that challenge your intellect while making you laugh. You'll improvise a hand-sketched rogue gallery, speed through riddles, and even play a round of surprise and tell.
Number of participants: Up to 300
Why this team building game is great for large groups: With so many games to choose from, absolutely everyone in your large group will find a little competition they want to dive into.
Learn more: Visit Virtual Mashup
"Bring out everyone's inner comedian."
Call in the pros to fill your happy hour with laughs worthy of a comedy club. Prompts and icebreaker games will help each of your co-workers channel their inner comedian.
This event is the perfect way to keep the good times flowing after you've enjoyed some casual fun at the Virtual Pub.
Number of participants: 20+
Why this team building game is great for large groups: When it comes to this activity, the bigger the group, the bigger the laughs. This game's prompts and icebreakers help make sure everyone in your group feels included.
Learn more: Start your Happier Hour
"Make a great escape and epic memories."
Following the grand tradition of online escape rooms, this game sends guests scrambling to find clues and decipher puzzles—all to escape the dangers at hand. Decode cryptic memes in a modern cyber-mystery or explore a lost city during a classic archeological adventure.
Number of participants: Unlimited amount of 5-person teams.
Why this team building game is great for large groups: Confetti can break teams of any size into smaller groups of adventurers to ensure that everyone experiences every single thrill of escape.
Learn more: Visit Virtual Escape Quest
Team Building Activities & Exercises For Large Groups
"Rope + blindfolds = teamwork."
All you need for this activity is your team, a rope, and a blindfold. What could possibly go wrong?
This deceptively simple game makes a surprisingly effective team building exercise. Can you and your team work together to make a perfect square without peeking? Even if you fail miserably, you'll get plenty of laughs when you take off your blindfolds and behold your far-from-symmetrical masterpiece.
Pro-Tip: Use this activity as a warm-up for a new team or as an impromptu addition to your virtual game night
Number of participants: 500+
Why this team building game is great for large groups: The supplies for this activity are inexpensive and easy to find, so you'll have no problem getting enough for your large group. And with instructions so simple, you won't have to worry that the "people in the back" didn't catch the facilitator's guidance.
Learn more: Setup your Perfect Square
"Build durable team bonds and show-stopping bikes."
Contribute to charity while growing closer to your team. In this activity, you assemble your dream team to assemble fully operational bicycles that are ready to donate. Creating something with your team will feel good, and donating your products will feel even better.
Number of participants: 100+
Why this team building game is great for large groups: This activity has a perfectly focused objective: build a bike. As a result, you avoid the meandering and lack of participation that can sometimes happen in massive groups. Every single person in your large group will easily find a way to contribute.
Learn more: Build A Bike
"Play your way to a stronger team."
Can you develop better communication skills while playing with classic Lego building blocks? Absolutely.
In this game, you and your team try to recreate a model structure. Everyone gets a very specific role: the builder, the looker, the runner, or the marketer. You'll build camaraderie as you each carry out your role and try to build something amazing.
Round out this activity by sending everyone on your team a box of snacks and goodies from Caroo.
Number of participants: 100+
Why this team building game is great for large groups: When your large group breaks up into smaller teams and launches this activity, the excitement in the room will be palpable. Not to mention the competition of a bunch of small groups pleasantly ups the stakes.
Learn more: Check out Builder, Looker, Runner
"Because even awful singing brings us together."
Draw straws to pick the performance order and warm up those vocal chords for both singing and laughing. Confetti provides all the songs and equipment; all you have to do is show up and sing. (After figuring out which room in your house provides the best acoustics, of course.)
Get even more laughs out of this event by using Laughter on Call to warm up your crowd before the big event.
Number of participants: 100+
Why this team building game is great for large groups: This activity is equally entertaining for those who love the spotlight and those who love to observe. All participants will have a wonderful time no matter which role they play.
Learn more: Portable Karaoke
15) Marshmallow Catapult Challenge
"Marshmallow madness makes for friendly competition."
If your team enjoyed the Marshmallow Challenge team building event, then they'll love the Marshmallow Catapult Challenge. Follow the rules of the classic Marshmallow Challenge, but ask participants to make marshmallow catapults instead of towers. The team with the farthest marshmallow trajectory takes the cake (or all the leftover marshmallows).
As everyone builds, you'll observe in action the power of a common goal—making catapults that turn your conference room into a marshmallow war zone.
Number of participants: 500+
Why this team building game is great for large groups: The more marshmallows the merrier. When lots of teams participate in this challenge, the innovation will skyrocket.
Learn more: Start your Marshmallow Catapult Challenge
Team Building Ideas For Large Groups
"Unite your team around a shared love of animals."
Working together for the benefit of our furry friends has a way of making people feel closer and more connected. This entertaining activity will have you and your team assembling beds, toys, and more—all to be donated to some very appreciative cats and dogs.
Number of participants: 50+
Why this team building game is great for large groups: There's plenty of building supplies to split among a large crowd and also plenty of cats and dogs that need essential items.
Learn more: Visit Paws For A Cause
17) Egg Drop Challenge
"Can your team do better than all the king's horses and all the king's men?"
Can you and your teammates keep raw eggs safe? You will all put your heads together to design a landing pad to protect your fragile eggs. This experiment benefits from multiple perspectives. Everyone will enjoy hearing their teammates suggest design nuances they never even considered.
Number of participants: 100+
Why this team building game is great for large groups: The more small groups you split into, the more design prototypes the rest of the team will get to see and test. Have each small group discuss something new they learned about teamwork to enhance the learning aspect of this activity.
Learn more: Check out the Egg Drop Challenge
"The classic jigsaw puzzle is a highly visual symbol of effective teamwork."
Break into small teams, hand out different jigsaw puzzles, and race to make your puzzle whole before anyone else. You'll love learning if your team does better by going with the flow or focusing on a strategy. Notice how you communicate as you link the pieces together. Most of us have assembled a puzzle before, but doing it in a team challenge context will illuminate interesting social dynamics.
Pro-Tip: Do a variation on this game where the puzzle pieces in each box are purposefully mixed up. Does the team arrive harmoniously at the conclusion that their pieces will never come together to make a whole or does chaos ensue?
Number of participants: 500+
Why this team building game is great for large groups: Perfect for both indoor and outdoor team building, this activity also makes it easy for members of small groups to float around to different teams. You can even do a "musical chairs" set up where teams must disperse and resemble. The unifying goal is assembling a puzzle; it doesn't have to be the same one you started with, and you don't have to do it with the same team you started with.
Learn more: Visit The Jigsaw Challenge
"Celebrate the art of teamwork."
This activity is for anyone who can (or wants to learn to) see the artistic potential in puddles, naked walls, and tons of other random objects.
Your group members will love collectively exploring their artistic potential. Confetti provides the materials and facilitation; you provide the mind for artistic exploration. (Increase the challenge by completing this activity after a City Brew Tour.)
Number of participants: 20+
Why this team building game is great for large groups: Large teams will take artistic ventures even further out of everyone's comfort zone. All those minds going into your piece will surely result in something extraordinary.
Learn more: Start Splash Like Jackson Pollock
20) Pandemic The Board Game Tournament
"Simulate tackling real-world problems with your dream team."
A board game tournament may sound intense, but it's really quite easy to pull off. Split your entire team into small groups, play the game, and keep a leaderboard (it could even be Post-Its on a whiteboard) of the highest scorers. After each round, pit pairs of the top scorers against one another until there are only two teams left standing. You know what happens next.
While this is a fun activity, it could get intense if you have some competitive people on your team. Lighten the tone in between rounds with some snack-filled boxes from Caroo.
Number of participants: 100+
Why this team building game is great for large groups: The board games have self-contained instructions and materials. All facilitators have to do is set the boxes up on a bunch of tables and let this activity run itself.
Learn more: Visit Pandemic The Board Game Tournament
How To Plan A Team Building Event For A Large Group Of People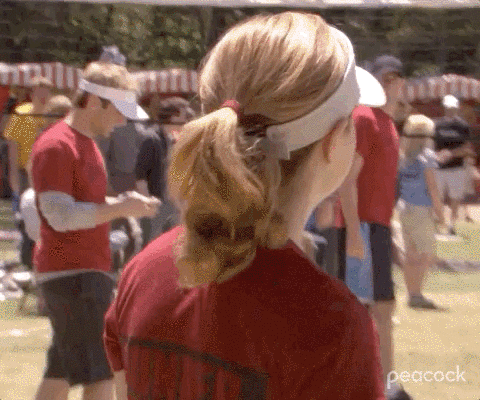 Step 1: Make your guest list. Your head count will inform the kinds of activities you can offer.
Step 2: Select your activity/activities.
Step 3: Select a virtual or in-person venue.
Step 4: Gather all the necessary materials and instructions.
Step 5: Find a facilitator if necessary.
Step 6: Send invitations or calendar holds.
Step 7: Get snacks and swag. (Send surprise Caroo care packages to your remote participants.)
Step 8: Do a brief run-through to make sure you have all the rules and logistics on lock.
Step 9: Send reminders on the day of the event.
Step 10: Have fun, and if you want, send a follow-up survey to see how much people enjoyed your event.
People Also Ask These Questions About Team Building For Large Groups
Q: What is a good team building game to play with a large group in 2021?
A: Charades is a good team building game to play with a large group because it requires no materials and practically no instruction. You can start playing on a moment's notice whether you're gathering virtually or in-person.
Q: How do I plan a team building activity for a large group of people?
A: Plan a team building activity for a large group by first selecting a game that's designed for large crowds (or many small groups) and requires minimal materials. This roundup includes a complete list of such games.
Q: Are there team building options that can accommodate 100+ people?
A: Yes, Go Remote, Virtual Team Pursuit, and many other activities featured in this roundup can accommodate 100 or more people.
Q: What should I pay attention to when planning an activity for a large group?
A: When planning an activity for a large group, you should pay attention to how many resources you have to go around and also how many people will be able to deeply engage with the activity. A key challenge for large groups is making sure everyone is included in the fun.
Q: How do I get corporate buy in to plan a department team building game for a large group?
A: You can get corporate buy in for a team building game by providing statistics that reinforce the value of team building and team work. For example, statistics suggest that belonging to a strong team might inspire people to stay at their jobs.