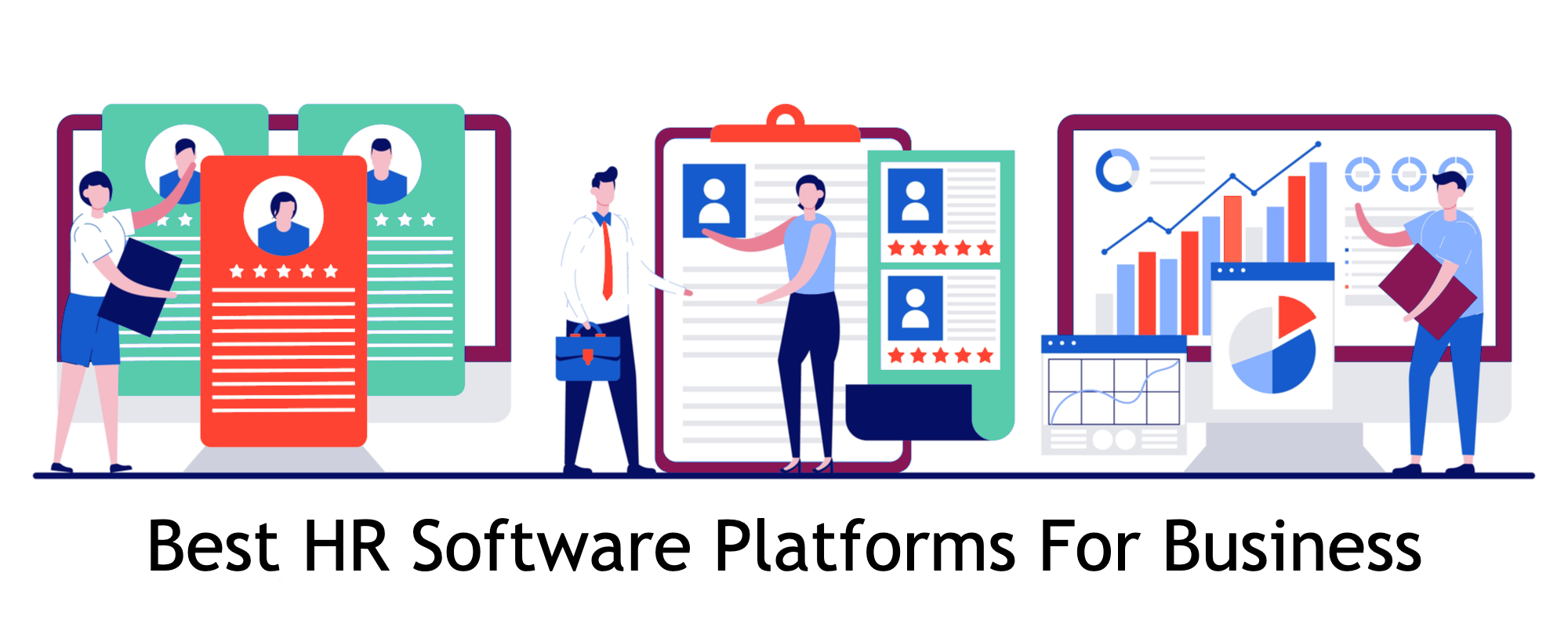 HR has always been a challenging, fun, complex, rewarding, and extremely vital role in any successful organization. However, with the workplace changing and work models shifting rapidly, being the best HR pro isn't enough anymore — you also need to have the best HR tools.
"47% of companies will use AI-based solutions in human resources by 2022." — Netsuite
Narrowing down the best HR software platforms can be tricky simply because there is no shortage of them and each platform services different needs. That's why we went ahead and sorted through the top solutions and compared them with the help of our own HR experts.
⭐ Pro-Tip: Stay in the loop with all things HR by subscribing to this free email newsletter thousands of HR Pros can't get enough of.
We've created a thoughtfully curated list of the best HR software platforms for business. Some of these solutions will help your company manage employee data, benefits, and payroll. Others will help you engage employees and reduce administrative time to give your HR team more time to focus on recruiting and culture building. But all of them will ultimately help your company unlock its peak potential.
Check out the list to find the perfect HR software platform for your company!
"Celebrate each other's wins"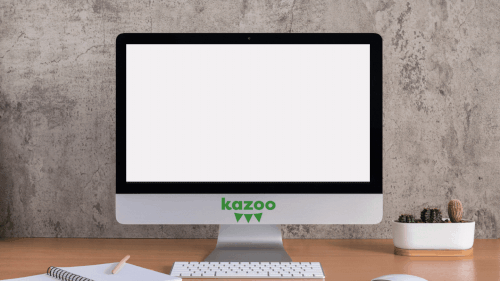 Kazoo is an employee engagement solution designed to create a positive workplace filled with high-performing, highly satisfied team members.
Why we love this HR software: Through conversations, feedback, and other collaboration channels, employees can encourage each other and smooth out any issues before they arise. Kazoo provides a support system so that HR responsibility is essentially insourced across a variety of departments across your organization.
Use this HR software to: Build rapport
Companies that use Kazoo:
Allianz
Kaiser Permanente
Hitachi
Get started with Kazoo
"A bonus for any organization"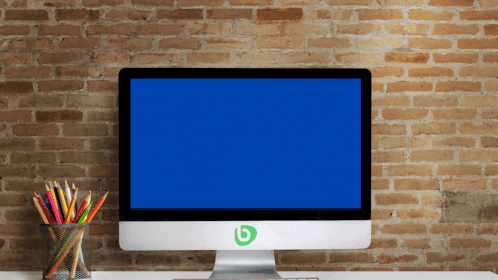 Bonusly is an employee incentive, survey, and recognition platform that helps companies keep employees engaged, satisfied, and ready to collaborate. Instead of simply having the CEO and managers give all the recognition, Bonusly puts the power in every employees' hands to celebrate and reward each other.
Why we love this HR software: The best HR tools focus on proactive measures to achieve a positive workplace culture — that's exactly what Bonusly provides through seamless interfaces and smooth gifting features and functionality.
Use this HR software to: Spread recognition around
Companies that use Bonusly:
ZipRecruiter
Hulu
SurveyMonkey
Get started with Bonusly
"The comprehensive HR suite"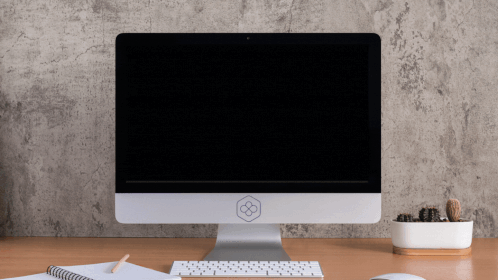 Bambee is essentially a dedicated HR manager rolled into one super effective software.
Why we love this HR software: With comprehensive HR audits, employee onboarding and terminations, HR compliant policies, HR guidance, staff training and development, and much more, your company will run smoothly and your HR department will have time to focus on higher leverage activities.
Use this HR software to: Make HR's lives easier
Companies that use Bambee:
Stojo Projects
Knife Aid
Hank's Bagels
Get started with Bambee
"For employee motivation"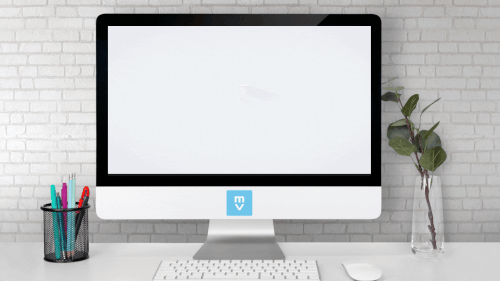 Motivosity is an HR software solution designed to boost autonomy, collaboration, and management excellence — essentially, Motivosity works out the collaborative kinks for you and your team.
Why we love this HR software: Motivosity helps managers recognize wins, check their team dynamics, and help individual team members maximize their productivity and potential. This HR software helps your team succeed through weighted performance measures, performance management reviews, and eCards.
Use this HR software to: Boost collaboration
Companies that use Motivosity:
Smoothie King
Toyota
SalesRabbit
Get started with Motivosity
"End-to-end recruiting solution"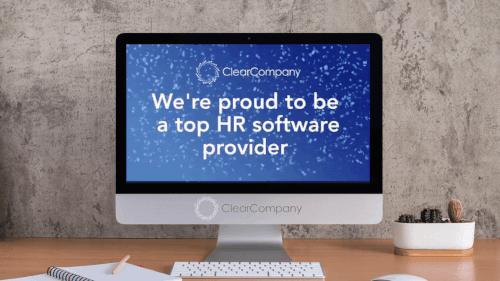 ClearCompany optimizes every stage of the talent lifestyle by providing planning tools. This silky smooth HR software seamlessly manages to boost onboarding, hiring, goal alignment, performance management, and much more.
Why we love this HR software: ClearCompany offers sourcing, job posting, candidate management, applicant tracking, interview scheduling, and heaps of other critical functionalities.
Use this HR software to: Reinforce recruiting efforts
Companies that use ClearCompany:
Halco
Axiom Bank
Goodwill
Get started with ClearCompany
"To experience positive rippling company-wide"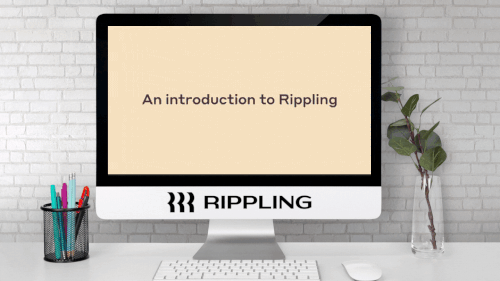 Rippling combines payroll, benefits, HR, and IT in one seamless platform. In less than a minute and a half, you can set up a new hire's health insurance, payroll, work computer, 401k, and integrate third-party apps.
Why we love this HR software: The best part about Rippling is that it can be integrated with over 500 apps, giving it the ability to absorb the strongest elements of other platforms and apps.
Use this HR software to: Maximize your HR efforts
Companies that use Rippling:
Trash Butler
Open Door Legal
ClickUp
Get started with Rippling
"The Uber of resource management"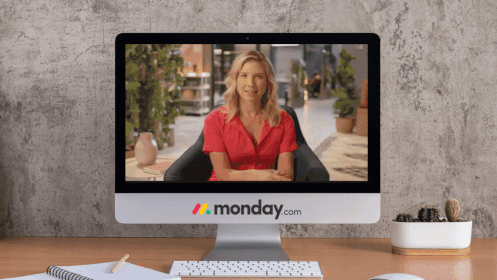 monday.com is a top-notch employee retention tool that offers real-time insights, enps-boosting integrations and updates, and visibility into workflows and analytics.
Why we love this HR software: This HR software platform also provides automation, time tracking, and timeline views.
Use this HR software to: Maximize workplace efficiency and productivity
Companies that use monday.com:
Get started with monday.com
"For all workplace models"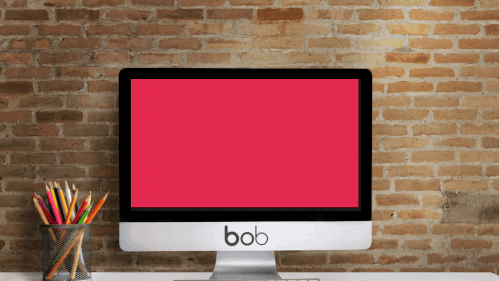 Bob is an HR platform that reduces the complexity of people management and revolutionizes the work experience by boosting engagement, productivity, and positive culture.
Why we love this HR software: This enterprise HR software tool can be configured to suit an in-person, remote, or flexible workplace model. Bob optimizes performance management, onboarding, compensation management, and nearly all of your core HR processes.
Use this HR software to: Smooth out your HR processes
Companies that use Bob:
monday.com
SmartRecruiters
VaynerMedia
Get started with Bob
"For hands-on HR from everywhere"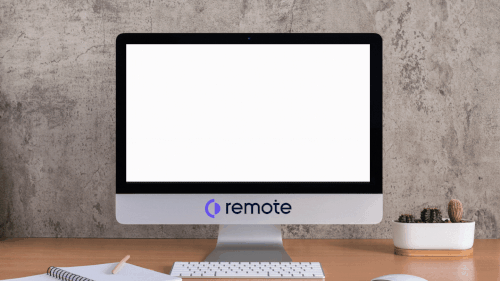 Remote is a globally distributed HR hub, enabling companies to operate above board and be fully compliant with payroll, salary stimulations, applicant tracking systems, managing benefits, and other administrative tasks.
Why we love this HR software: The best part about Remote is that it offers flexibility, speed, and affordability.
Use this HR software to: Execute HR tasks from anywhere
Companies that use Remote:
GitLab
Paystack
Secureframe
Get started with Remote
"For the fiscal side of HR"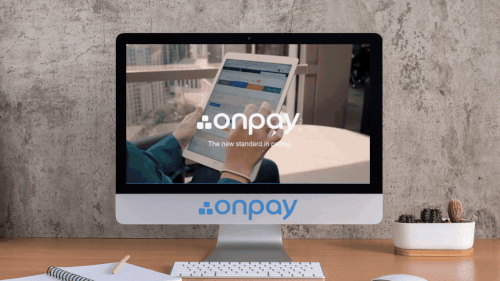 Onpay automates tax filing and payment workflows, alleviating pressure off of both HR and accounting.
Why we love this HR software: Some of the other major features of Onpay include new hire reporting, automated payroll taxation, tax credit help, self-onboarding, and scheduled pay runs.
Use this HR software to: Keep HR and accounting aligned
Companies that use Onpay:
PCMag.com
The Motley Fool
Fundera
Get started with Onpay
"To sweeten the honeypot"
Nectar is a peer-to-peer reward and recognition solution that gives employees and coworkers the chance to celebrate each other's successes with gifts from custom swag storefronts. Nectar also provides health and wellness programs.
Why we love this HR software: Nectar is an employee engagement solution for reinforcing company culture through dozens of integrations, including Slack, MS Teams, and many other compatible programs.
Use this HR software to: Give rewards and recognition
Companies that use Nectar:
Get started with Nectar
"The premier employee care solution"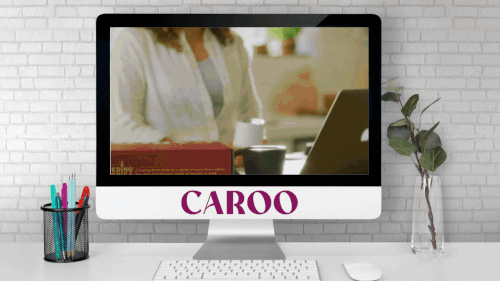 Caroo facilitates gifting and offers forms of showing employee appreciation. No matter your company's size, Caroo can spread positive influence throughout your organization by providing care packages, gift boxes, and other unique items.
Why we love this HR software: Caroo offers everything from high-end gifts and better-for-you snacks to team-building activities delivered straight to the office or your employees' homes. Plus, Caroo's Concierge service will help you determine the right curation for your organization.
Use this HR software to: Improve your company culture
Companies that use Caroo:
Amazon
Accolade
Adverum Biotechnologies
Get started with Caroo
"For bringing coworkers closer"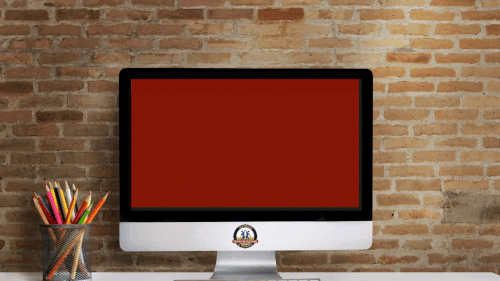 Outback Team Building leverages team building activities to keep spirits, energy, and effort trending upwards in the workplace.
Why we love this HR software: This one-stop team building shop offers creative and fun team building activities and employee retention programs for organizations of all sizes, budgets, and employees possessing a wide variety of interests.
Use this HR software to: Rally your team
Companies that use Outback Team Building:
American Express
Deloitte
Starbucks
Get started with Outback Team Building
"Where everyone feels valued"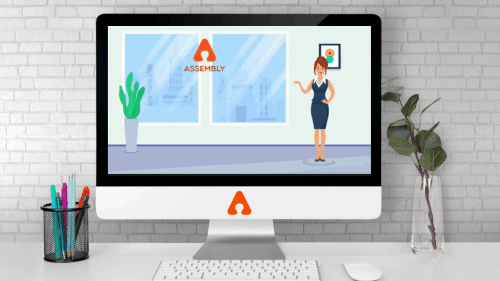 Assembly is a real-time peer-to-peer recognition platform to set a positive tone so HR issues remain at a minimum and morale remains at a maximum.
Why we love this HR software: This HR software platform allows you to create custom rewards for each employee so everyone gets special attention and nobody feels like just a number. Plus, the pricing is affordable.
Use this HR software to: Boost engagement and satisfaction
Companies that use Assembly:
Coca Cola
Perforce
HelloTeach
Get started with Assembly
"For a job well done"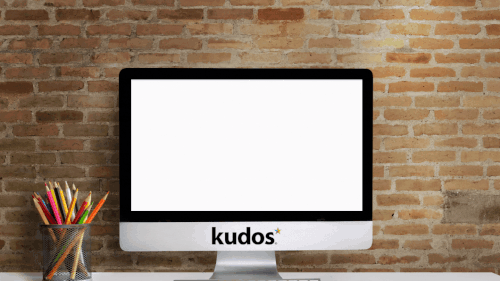 HR departments are asked to do a lot these days, from recruiting to dealing with culture problems as they arise and before. Kudos takes some of that burden off of HR pros as a peer-to-peer recognition platform.
Why we love this HR software: Kudos offers managerial tools like video messaging and recognition help, numerous integrations, and a high level of branding and customization. Additionally, your team will enjoy custom rewards, leaderboards, a rewards catalog, and much more.
Use this HR software to: Create a positive workplace
Companies that use Kudos:
Make A Wish
DHL Express
Chewy.com
Get started with Kudos
"Hop into the future of HR"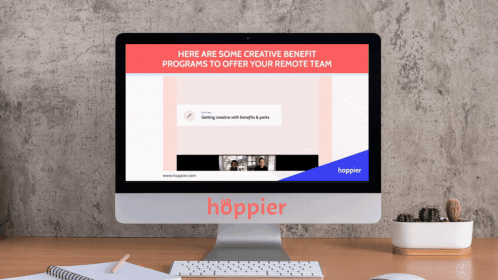 Hoppier is an HR tool designed to boost virtual and hybrid event participation. Attendees are given virtual credit cards to pay for drinks, gifts, drinks, and food during the event.
Why we love this HR software: Virtual events are going to be a mainstay of the workplace of the future. Hoppier represents an opportunity to get ahead of the curve and to help HR master managing virtual events. Additionally, you can benefit from eCards, reward programs, and recognition tracking.
Use this HR software to: Throw successful virtual events
Companies that use Hoppier:
Get started with Hoppier
"So everyone wins"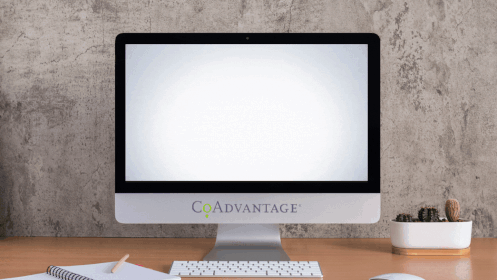 CoAdvantage is an HR solution designed to help small businesses remain focused on growth.
Why we love this HR software: This HR software platform offers personal focus and expertise to improve benefits administration, payroll processing, employee development, and risk management.
Use this HR software to: Get serious HR assistance
Companies that use CoAdvantage:
Get started with CoAdvantage
"For big benefits"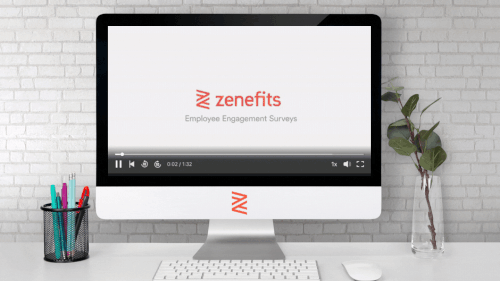 Zenefits helps you manage benefits, salaries, payroll, and much more through its hassle-free proprietary platform.
Why we love this HR software: This all-in-one HR software platform streamlines PTO time tracking and onboarding and other essential HR functions in one place.
Use this HR software to: Give provide benefits
Companies that use Zenefits:
Strada
YLabs
Coney Island Prep
Get started with Zenefits
"A parade for productivity"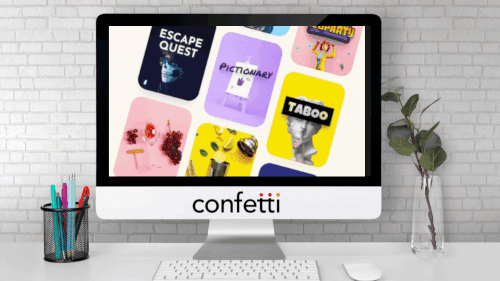 Confetti is an end-to-end employee recognition and retention platform for improving productivity, satisfaction, and culture in the workplace. With on-the-spot bonuses and other non-monetary recognition available through the platform, employees are sure to stay around for longer.
Why we love this HR software: Every vendor on Confetti is carefully curated so that your employees can have the best experience possible via shippable experiences and games.
Use this HR software to: Give daily recognition
Companies that use Confetti:
Get started with Confetti
"The top swag management solution"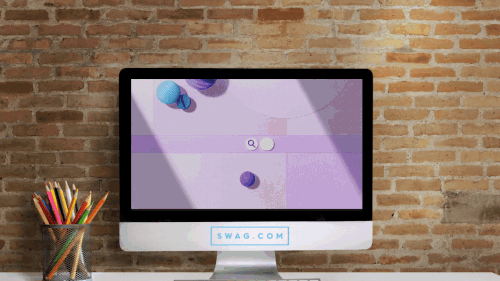 Swag.com is the beginning of your journey for some of the coolest, most unique custom swag you'll ever find.
Why we love this HR software: This HR software platform makes it fun and simple to send employee swag boxes, promotional items, and customized gifts via its Swag Management Platform.
Use this HR software to: Personalize your employee rewards
Companies that use Swag.com:
Google
Indiana Pacers
TaskRabbit
Get started with Swag.com
"For bringing in fresh talent"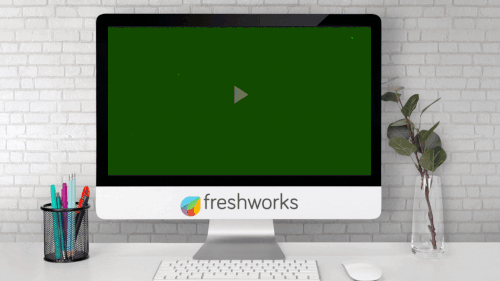 Freshworks helps your organization hire, attract, and onboard new hires, manage employee info and time-off, and transition employees out or promote.
Why we love this HR software: Freshworks makes creating a career site, integrating multiple job boards, and promoting on social media platforms easy in one intuitive solution.
Use this HR software to: Recruit aggressively
Companies that use Freshworks:
Vice Media Group
Fiverr
Bridgestone
Get started with Freshworks
"Growing positive culture from the roots"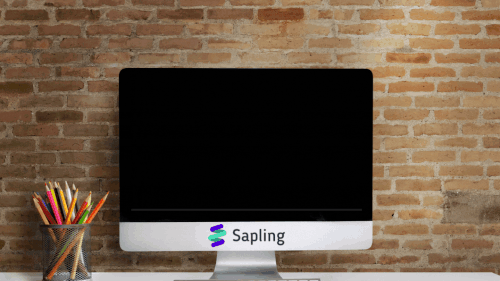 Sapling is a human resource management solution specially designed for onboarding and serving as an operational hub for HR. This software solution features payroll integrations, custom reporting, an activity dashboard, and an employee self-service payroll.
Why we love this HR software: The self-service portal on Sapling enables employees to finish onboarding themselves by signing and uploading documents electronically. Additionally, its automated workflow feature reduces time spent on administrative tasks.
Use this HR software to: Handle HR administration
Companies that use Sapling:
AngelList
Warby Parker
Webflow
Get started with Sapling
"For experiential rewards"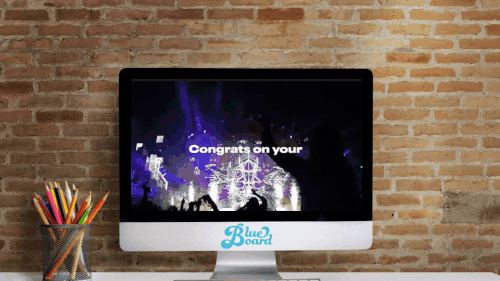 Blueboard is an experiential HR tool designed to let employees select their own curated adventures. For retention, morale, and even better productivity, experiential rewards are the answer.
Why we love this HR software: HR software programs like Blueboard enable employees or coworkers to check items off their bucket list and start to make the times of team-bonding memories every employer dreams of.
Use this HR software to: Give the gift of memories
Companies that use Blueboard:
Glassdoor
Salesforce.org
GoPro
Get started with Blueboard
"An HR solution your company will be fond of"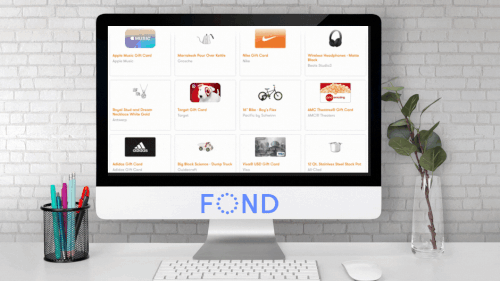 Fond facilitates discount programs and reward-giving. Teammates are able to create custom recognition events, access corporate discounts, and assess success from a deeply analytical, objective perspective.
Why we love this HR software: This HR software platform boasts a refined dashboard with clearcut corporate incentives, ranging from travel and fitness to entertainment.
Use this HR software to: Create closeness in the workplace
Companies that use Fond:
Salesforce
Stanford Healthcare
Delta Dental
Get started with Fond
"So your employees can enjoy"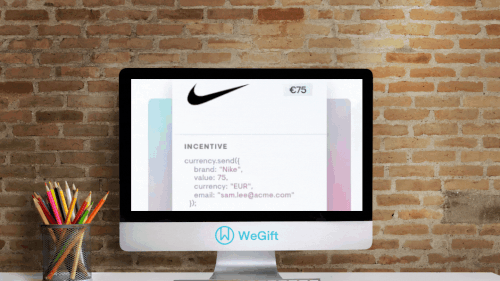 WeGift is an HR tool that plugs your organization into the largest network of digital rewards in the world. WeGift also features a rewards catalog, a loyalty program, and customer surveys.
Why we love this HR software: Your team members will have instant access to top brands from around the world, with real-time data to see what your employees or coworkers love the most!
Use this HR software to: Provide rewards and incentives
Companies that use WeGift:
Get started with WeGift
"For seriously awesome swag"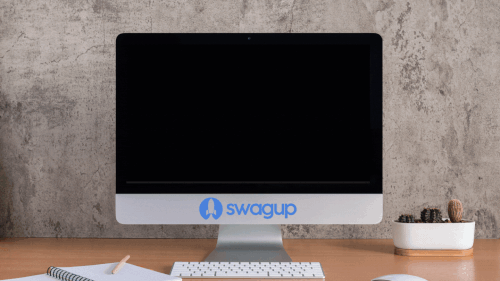 SwagUp is the ultimate swag platform. In other words, it's the swaggiest HR platform around!
Why we love this HR software: This HR software platform and talent management system offers a hyper-efficient way to design, automate, and distribute branded swag and custom gifts.
Use this HR software to: Boost company culture
Companies that use SwagUp:
Facebook
Newfront
Simpleray
Get started with SwagUp
---
Want to become a better professional in just 5 minutes?
People Also Ask These Questions About HR Software
Q: What should I look for when selecting HR software?
You should look for features that make the lives of HR experts easier when selecting HR software. Functionalities that automate payroll, benefits, and other tasks go a long way.
Q: Do HR software platforms offer free trials?
Yes, some HR software platforms do offer free trials.
Q: Are there any HR software platforms for small businesses?
Yes, many HR software platforms are designed especially for small businesses. If you are looking for some good options, explore SnackNation's guide to HR software for small businesses.
Yes, many HR software automates payroll once you get it set up on the platform.
Q: What HR software tools are popular in 2023?
The most popular HR software tools account for the shifting dynamics of the workplace. Namely, the fact that the modern workplace is moving rapidly towards remote and flexible work models.
Q: How much does HR software cost?
HR software can cost a few dollars to several hundred or thousand dollars, depending on their business model, the size of your organization, and the functionalities you need available to your team.