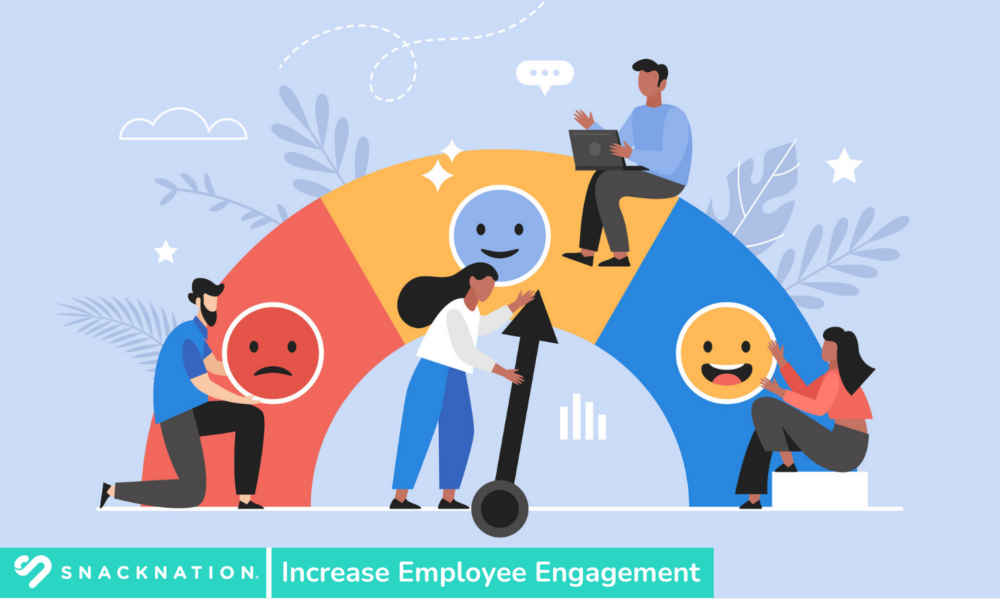 Employee engagement is key to achieving success and staying ahead of the competition.
In fact, with how fast technological and cultural shifts are happening, companies will depend more and more on empowering employees to help them stay agile and prepared.
As we move further into 2023, organizations must focus on discovering creative strategies that increase workplace spirit, attract high-quality employees, and maximize productivity.
Fortunately, we've featured several ways to increase employee engagement and tips to increase employee engagement in this article.
Organizations can quickly improve employee engagement by cultivating a positive work culture, offering growth opportunities, and providing rewards.
This blog provides efficient strategies that companies can implement to make these goals a reality. Managers have the unique chance to create an environment where employees are inspired, motivated, and invested in their role — all of which will ultimately lead to company success.
"On average, a disengaged employee costs a company 34% of their annual salary, or $3,400 for every $10,000 the employee makes." — Wellable
Click To Tweet
After reading through this mini-guide, you'll know how to increase employee engagement, so without further ado, let's optimize your organization!
Want to become a better professional in just 5 minutes?
10 Ways To Increase Employee Engagement
1. Offer employee recognition and appreciation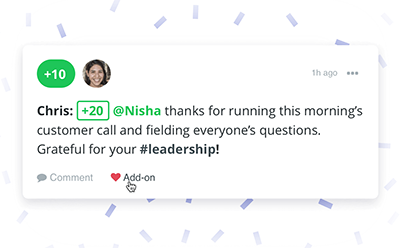 Acknowledging employee accomplishments doesn't have to be complicated; simply expressing gratitude during meetings or leaving a thank you note can make all the difference.
Alternatively, more formal methods of recognition such as awards or "Employee of the Month" and "Employee of the Year" programs are also available. In any case, showing appreciation for your staff's hard work will go a long way toward boosting productivity and morale in any business!
✅ Why this improves employee engagement at work: Expressing recognition for their work creates a culture of admiration, making them feel valued and esteemed by the organization. In turn, this kindles motivation in staff members to strive for excellence in their duties, optimizing productivity and job contentment significantly.
Tip: You can test out an employee recognition software to find out if it is a good fit for your team. The SnackNation team has found success with these types of platforms to build recognition into daily activities.
These are some of our favorite platforms to offer appreciation messages to your employees:

2. Provide employee development opportunities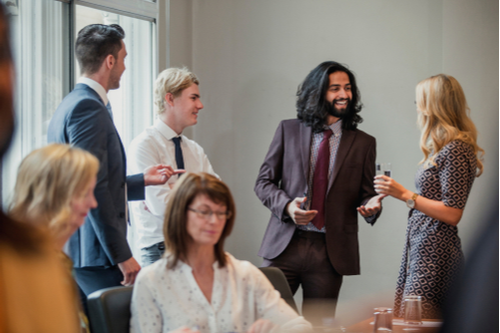 Offering your employees development opportunities is a strong indicator of their organization's dedication to their professional growth. From training courses, mentorship programs, and office-based initiatives, employers are demonstrating they take pride in the long-term success of their staff members.
✅ Why this improves employee engagement at work: As well as arming them with fresh skills and knowledge, these chances provide people with purpose and contentment, resulting in heightened job fulfillment rates along with encouraging employee retention and more engaged employees.
Tip: Host webinar and virtual training or dedicate time for employees to research topics on their own (this is easier to do with an employee engagement software that has a video component).
3. Celebrate employee successes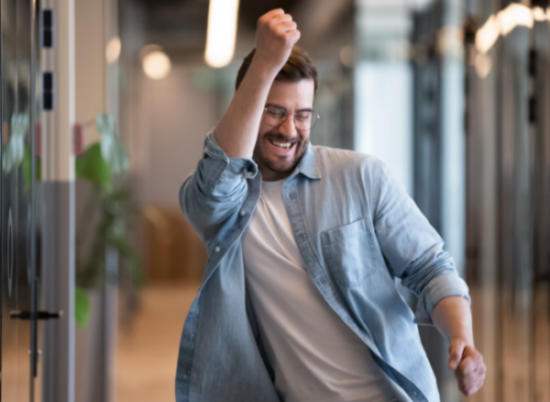 Team celebrations when goals have been met or milestones achieved also reinforce the idea of collective effort as well as individual achievement. By recognizing hard work, companies demonstrate gratitude and build a positive atmosphere where ambition is rewarded, the employee experience is valued, and excellence is encouraged.
✅ Why this improves employee engagement at work: Nothing is more gratifying for employees than knowing that their efforts are noticed, recognized, and appreciated. Celebrating success can come in many forms, from public recognition to bonuses or special benefits.
Tip: Employee recognition should be consistent and meaningful, so that employees feel appreciated for their hard work. Motivosity can help you with that!
4. Establish employee goals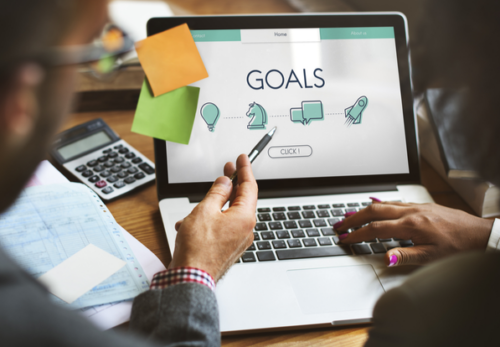 Establishing clear and meaningful objectives for your employees is absolutely essential to unlocking their potential. When they have an in-depth comprehension of how their work plays a part in the big picture, as well as what duties are expected from them, it can help ignite motivation and engagement.
✅ Why this improves employee engagement at work: Granting consistent feedback on progress achieved towards these goals will further invigorate employee commitment while also boosting performance.
Tip: Employee goals should be achievable and measurable, so that employees can track their progress.
5. Utilize surveys and encourage employee feedback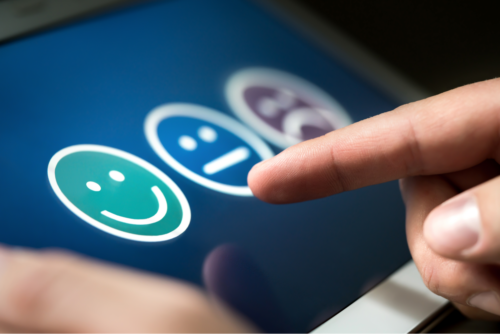 Managers and Human Resources teams can benefit immensely by administering surveys to employees regularly. This can help them gain vital insights into workplace satisfaction, job contentment, and employee engagement.
Permitting team members to voice their opinion not only demonstrates that they are valued but also serves as a pivotal source of information for improving business operations.
✅ Why this improves employee engagement at work: Actively acting upon feedback given directly by the staff will make them feel like their opinions matter. This feeling of ownership in the organization leads to higher levels of productivity and commitment from all parties involved.
Tip: WorkTango offers employee feedback tools and employee engagement surveys that make it possible to gather input from all corners of your organization. Note that these forms should be anonymous, to ensure honest feedback.
6. Allow flexible work schedules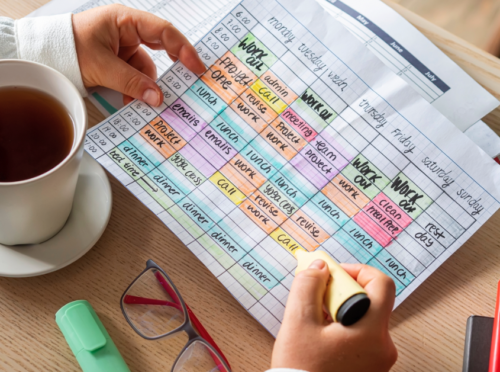 Affording employees flexibility is an excellent way to boost engagement in the workplace.
By allowing them to make their own schedule, work from home or another remote space, and manage their responsibilities with ease — all while maintaining a healthy balance between work-life commitments — employees feel appreciated and motivated which leads to increased job satisfaction.
✅ Why this improves employee engagement at work: By creating an atmosphere of cooperation and flexibility, workplaces can see a drastic upswing in employee enthusiasm and pride. A sense of communal achievement is established when colleagues come together to pursue the same objectives but by utilizing each of their unique talents and skill sets.
Tip: When offering flexible work schedules, make sure employees are still meeting the job's expectations and deadlines.
7. Make employee collaboration easy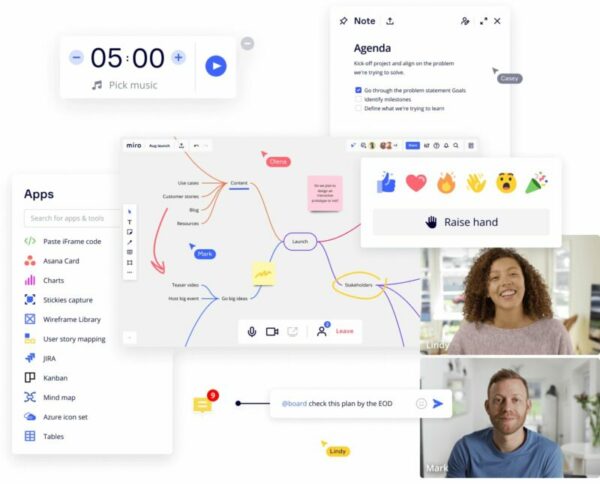 Breaking down the walls of communication and fostering workplace collaboration enables employees to feel a real connection with their work and company. Engagement is higher when they can easily share ideas, knowledge, and insights,  leading to improved job satisfaction and morale.
✅ Why this improves employee engagement at work: Making employee collaboration easy creates an environment where everyone feels like part of something grand — one that encourages passion, purposefulness, and camaraderie, making collaboration easy and helping individuals grow personally while still working towards shared organizational goals.
Tip: Employee collaboration tools can help employees stay connected even when they're working from home or remotely.
8. Foster a sense of community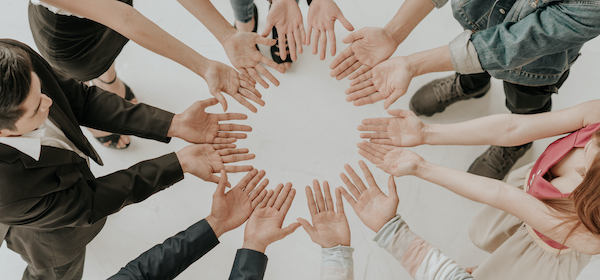 When personnel perceives that they are appreciated and belong to a community of like-minded individuals, their commitment to achieving organizational objectives elevates drastically.
Initiatives including team-building exercises, onboarding activities for new employees, social gatherings, or charitable activities can enhance collaboration between workers while also giving them feelings of fulfillment and contentment with their job.
✅ Why this improves employee engagement at work: Building a cohesive community is fundamental for ensuring employee engagement, as it can cultivate an inviting and encouraging atmosphere in the workplace.
Tip: Encouraging team building activities or special events (whether they're in-person, virtual, or a mixture of both) can be great ways to promote company culture and create an enjoyable workplace for employees.

Here are a few fun activities that team can try:
9. Offer employee incentives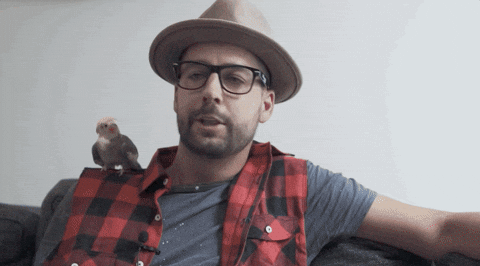 ✅ Incentives come in many forms — bonuses, promotions, extra vacation time, or just a few words of recognition for an outstanding job. They create togetherness among colleagues and encourage productivity and creativity at the same time.
Why this improves employee engagement at work: Incentives make employees feel valued and appreciated by their organization. In turn, employees will feel more loyal and dedicated. It is vital though that any incentive plans you have are impartial and open-ended because failing to comply with this principle could result in resentment from workers who may begin to disconnect from your business altogether.
Tip: You can offer work-from-home care packages, employee discounts, gift cards, or other rewards as incentives for employees who go above and beyond in their work.
10. Create a healthy work-life balance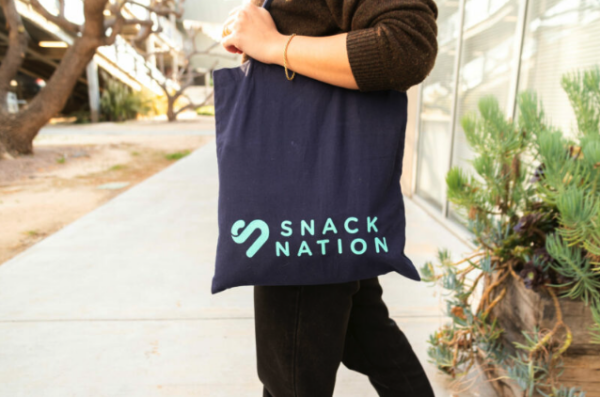 Employers can promote work-life balance by offering flexible work schedules, telecommuting options, and unlimited vacation policies.
Additionally, encouraging employees to take breaks throughout the day and to unplug from work outside of office hours can help them feel more relaxed and refreshed, boosting engagement and morale in the workplace.
✅ Why this improves employee engagement at work: When employees are overworked and stressed, it can lead to burnout and a lack of motivation. By promoting a healthy work-life balance, employees can feel more rested, energized, and focused. This can lead to increased productivity and better overall job satisfaction.
Tip: Employee perks like paid time off, flexible scheduling, and employee wellness programs can help to create a healthier work-life balance and well-being.
---
People Also Ask These Questions About Ways to Increase Employee Engagement
Q:  What are the benefits of improving employee engagement?
A: Improving employee engagement has many benefits for both employees and the organization, including improved employee retention, higher job satisfaction, a more positive workplace culture, and better customer service.
Q: What are the best employee engagement activities to boost employee engagement?
A: There are several employee engagement activities that organizations can utilize to boost engagement in the workplace. For example, companies can start employee recognition programs, conduct team building activities, launch wellness programs, provide volunteer opportunities, host social events, set up employee feedback sessions and pulse surveys, and increase professional development opportunities.
Q: How can employee wellness programs help increase employee engagement?
A: Employee wellness programs can help increase employee engagement by improving physical health, reducing stress, increasing morale, boosting retention, enhancing teamwork, and amplifying overall productivity and innovation.
Q: What kind of employee incentives work best for helping employee engagement?
A: Monetary incentives, recognition and employee appreciation, non-monetary incentives (i.e. flexible work schedules, remote work options, or extra time off), employee perks (free meals, wellness programs, etc.), and professional development opportunities are all effective employee incentives for increasing employee engagement.