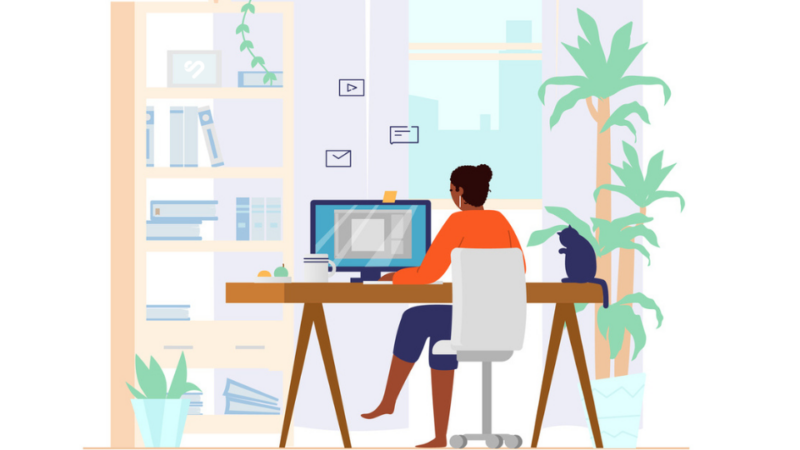 The past few years have proven that hybrid and remote work are here to stay.
Freelancers, small businesses, and large corporations alike are changing the way they communicate with coworkers and clients post-pandemic. Team meetings are no longer in-person gatherings in a conference room with a whiteboard.
Companies are finding that they have to adjust and adapt as necessary to ensure employees don't fall into professional sinkholes. If you find yourself looking for a way to strengthen your remote workforce, implementing productivity tools for working from home can put a big, fat "W" on your company scorecard.
A 2021 study showed that "those who worked full time (8 hours/day) at home are 70% less productive than those who don't work from home."
This isn't necessarily implying that people slack off when working remotely. Aside from the usual at-home distractions like laundry, kids, Netflix, and our insanely adorable pets, productivity can also get derailed by a lack of resources when employees are trying to do their best work from the coffee shop or kitchen table. It may seem like everything should run smoothly in work-from-home situations, but there are definitely hiccups.
Remote workers report some of their productivity-related pain points are:
communication gaps
problems prioritizing workload
tech fails
putting in longer work hours
insufficient wifi speed or poor connection
time zone restraints
higher stress levels
lack of cross-functional team collaboration
Much like Rome, solid teams and a healthy company culture can't be built in a day. But the latter two can easily be managed with the right work from home productivity tools. But how do you know which home office productivity tools are best for your teams? 
Want to become a better professional in just 5 minutes?
What should you look for in a work from home productivity tool?
For an optimal productivity tool for employees working from home, a software platform should be…
  1 

 Simple To Use

Choosing a tool with a high user-friendly rating makes it easier to get employees to want to use it.
  2 

 Creates Alignment

It should keep all your moving parts visible and your people in alignment with one another, and also with your company's core values.
  3 

 Cost Effective

It's true that "you must spend money to make money," but pricing still matters. Implementing an affordable productivity tool will ideally make your company money in the long run so don't max out the company credit card.
  4

 Effective, Period

The right employee productivity software will do what it's supposed to do for your company, and add value, making things more efficient and essentially, proving to be effective.
  5 

 Easily Accessible

Seamless integrations with your existing operating systems mean less work for your IT team on the back end and for your employees who are using it on the front end.
10 WFH Productivity Tools For Remote Teams
Best for: Project Management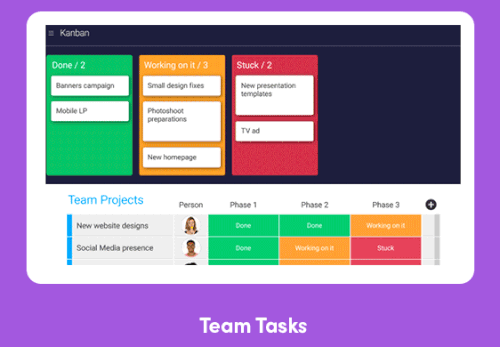 Remotely managing progress, resources, and workflows couldn't be easier. monday.com keeps all the timelines tracked, charted, and prioritized in their cloud-based, one-stop-shop, project management software. This info-hub allows all your employees access to the most current information in real time, whether they're in Paris, TX or Paris, France, so everyone understands their assignment.
Why we love this work from home productivity tool: monday.com's menu of templates means you don't have to continuously reinvent the wheel. They also offer a ton of customizations, notifications, and reporting widgets to streamline your entire company profile into one easy-to use project management tool.
Companies that use this software for WFH productivity:
EA Sports
Nautica
Universal Music Group
Notable features: 
➤ Built-in automations to improve efficiency
➤ Easily integrates with popular programs and platforms like Microsoft Teams, Google Drive, Dropbox, and Slack
➤ Offers full digital file management so employees can store and share all their Google docs spreadsheets, publications, and other files in one place
➤ The company directory features time zones so employees are always aware of their colleagues' availability when trying to schedule meetings
➤ FREE 15-day trial
Best for: Workplace Management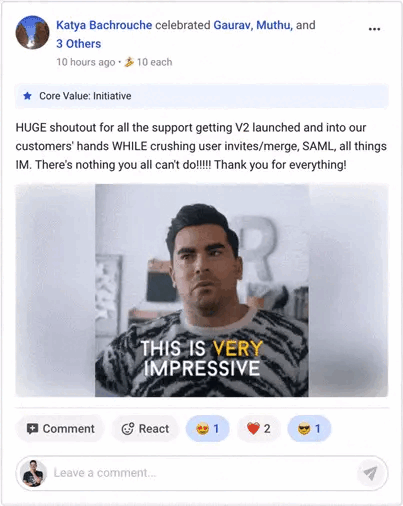 If "time is money," why not maximize both? Over 3000 companies trust Assembly for their workflow management, employee recognition, project tracking, and so much more. Having everything you need to manage your remote employees under one roof saves you both time and money.
Why we love this work from home productivity tool: Assembly's main purpose is to help you and your employees "work smarter, not harder." And they provide employee surveys so you can keep a finger on the pulse of your teams at all times.
Companies that use this software for WFH productivity:
Amazon
StubHub
Quest Nutrition
Notable features: 
➤ A hearty recognition and rewards program
➤ Integrations that allow you to manage multiple business functions in one central platform
➤ 360° feedback allows employees and managers to communicate openly and easily with quick messaging feature
➤ Effective employee engagement tools that promote collaboration and support career development
➤ A full HR HQ, complete with referral, recruiting, interviewing, and onboarding support
Best for: Employee Recognition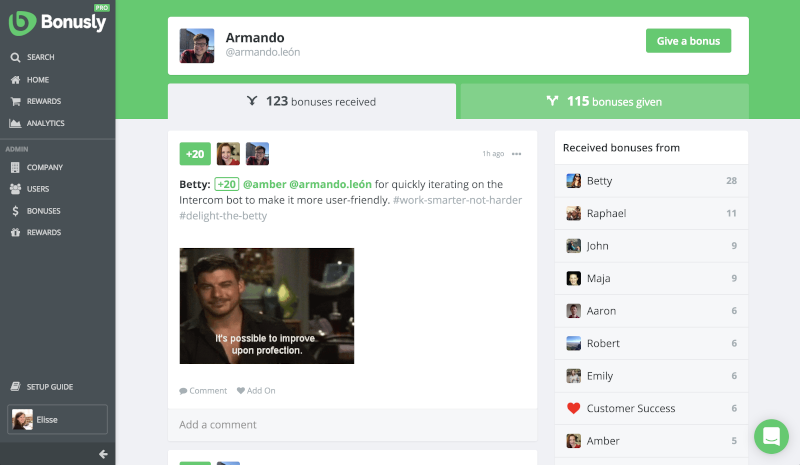 Bonusly's cross-functional platform engages remote employees by giving them the power to recognize one another, publicly and monetarily(ish). Rewards points can be gifted as recognition between coworkers, giving appreciation a new level of value. Their customizations and options make it impossible not to fit your organization.
Why we love this work from home productivity tool: We love options! Employees can bank their rewards points to spend at branded retailers, on travel and experiential rewards, and a crazy number of other options.
Companies that use this software for WFH productivity:
ZipRecruiter
Canine Companions For Independence
Chobani
Notable features: 
➤ Public recognition gives everyone a chance to shine
➤ Customizable surveys to get the most effective feedback from your employees
➤ The ability to incentivize your employee engagement
➤ Stellar analytics so you always know what's working and what's not
➤ Thousands of rewards options, redeemable all across the globe
Best for: Workflow Management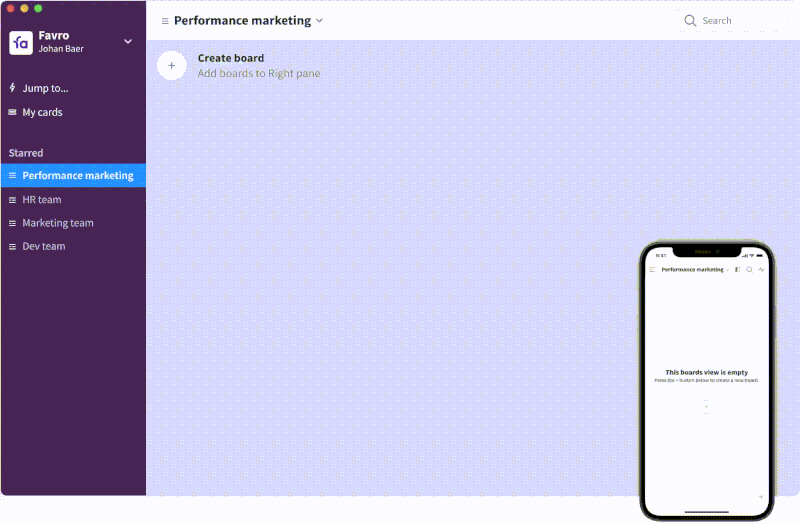 Regardless of the size of your business, Favro has tools and automations to fit like a glove. Many of their options and features can actually replace a number of software platforms and apps you're already using, instantly streamlining your processes.
Why we love this work from home productivity tool: Favro focuses on making sure you can operate your business with the 3 As – agility, autonomy, and alignment. A perfect combination for making your workflow smoother.
Companies that use this software for WFH productivity:
Disney
SAP
Garage Beer Co.
Notable features: 
➤ Customizable business analytics
➤ Team coaching module to help educate and promote great leadership
➤ Tools to visualize all your metrics
➤ Podcasts with empowering insights, helpful do's and don'ts, and other supportive recorded tidbits
➤ FREE 14-day trial that includes ALL the features as a paid subscription
Best for: Employee Experience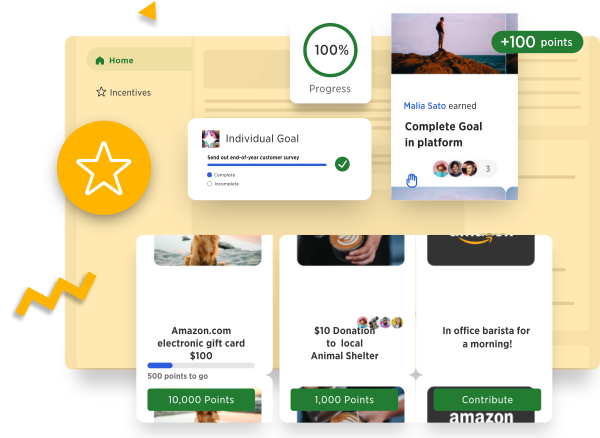 Creating alignment within your organization can be tricky. Fortunately, Kazoo has an app for that…literally. Design your entire office management platform, monitor engagement, incentivize top performers, and reward recognizable behaviors, all in one place.
Why we love this work from home productivity tool: Kazoo mobilizes your full employee experience platform so that everything can be done from virtually anywhere.
Companies that use this software for WFH productivity:
Logic Monitor
Goodwill
The Motley Fool
Notable features: 
➤ Mobile apps for iOS and Android
➤ Coaching tools to develop stronger leaders from within
➤ Simplified and standardized employee performance reviews
➤ Global Rewards Engine, packed full of popular brands and experiential options for employee rewards
➤ Continuous improvement tools for your entire organization
Best for: Employee Rewards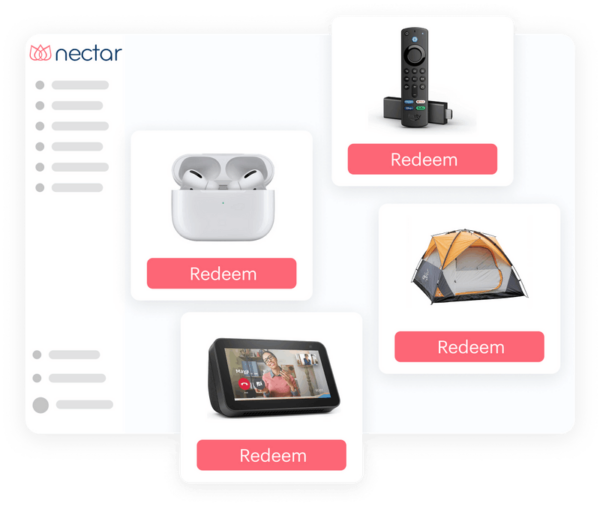 Creating a healthy company culture starts with recognizing the talented employees who make the business run. Nectar offers robust incentive and recognition programs, complete with a beefy list of rewards your employees will love. Their 360° platform design is perfect for improving employee morale and productivity from anywhere.
Why we love this work from home productivity tool: There are so many ways for your employees to earn points and just as many ways for them to spend them. Easy to add to your onboarding experience and work from home policy so all employes can adopt it quickly and efficiently.
Companies that use this software for WFH productivity:
Heineken
MLB
Diversified Insurance Group
Notable features: 
➤ Month-to-month services – no annual contracts or subscriptions
➤ Nectar merges with your existing communication platforms so your recognition is conveyed through the same systems your employees are already using
➤ Recognition and incentive points = real money that employees can spend on merch or towards discounts on major theme parks, travel, and other attractions
➤ Tracks all your employee milestones
➤ Configurations to enable a single sign-on feature that allows quick access to all your programs from one hub
Best for: Employee Engagement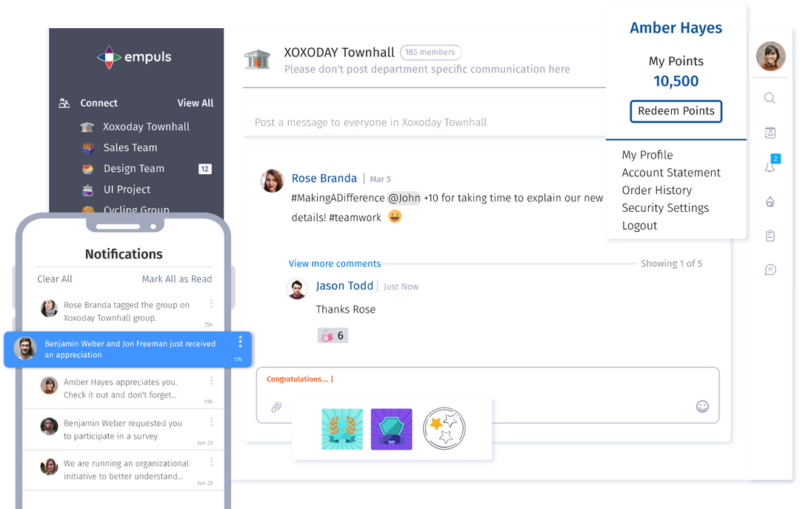 Empuls offers an entire toolbox of engagement, connection, and rewards programs to help boost productivity in your team members working from home. Their platform was built to nurture the employee experience for all employees, regardless of their physical location.
Why we love this work from home productivity tool: The Empuls platform is a full-circle communication tool with effective employee surveys so you're always aware of what's working and where you can make improvements.
Companies that use this software for WFH productivity:
Pepsi
Luminous
Business One Technologies
Notable features: 
➤ Employee surveys to monitor engagement
➤ The ability to create an internal social media network for your employees
➤ Centralizes all your communication resources into one intranet
➤ Team leaderboards for a little healthy competition
➤ Templates for all your surveying needs, from onboarding to exit interviews
Best for: Workforce Communication and Collaboration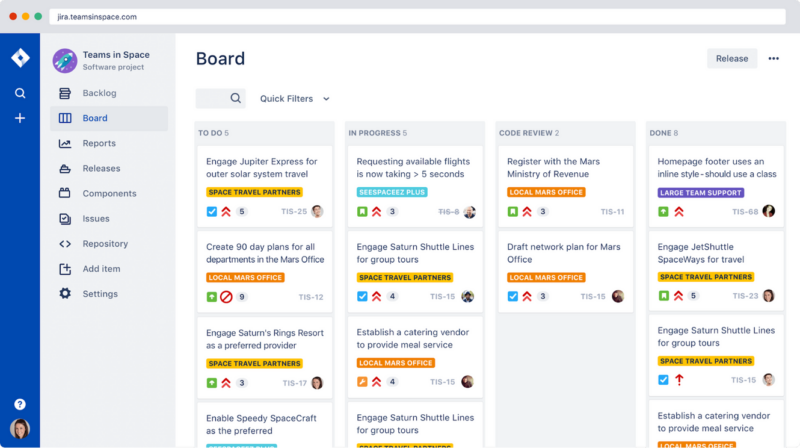 Keeping everyone informed and involved has never been easier. Teamwork levels-up your internal and external connectivity, with a ton of built-in tools and tricks. Keep project timelines in clear view and never miss another deadline.
Why we love this work from home productivity tool: Keeping participants and responsibilities prioritized and reportable through the entire phase of every project is a major boost to your employees' productivity.
Companies that use this software for WFH productivity:
Panasonic
Netflix
Spotify
Notable features: 
➤ Manage permissions and give clients access to your project management hub for visibility and better collaboration
➤ Create centralized workspaces for each project team for file sharing and brainstorming
➤ Task planning with features for monitoring workload capacity
➤ Tools for managing your budgets and spending
➤ Gantt charts for enhanced project visibility
Best for: Employee Empowerment and Development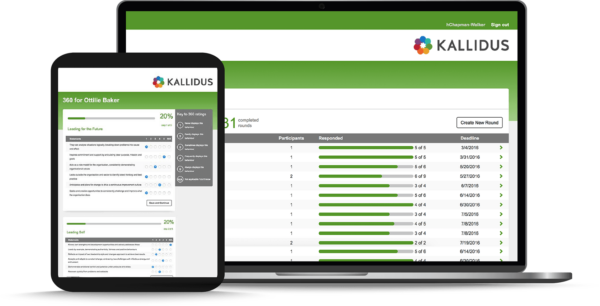 Successful organizations are built by the best and brightest talents. For over 20 years, Kallidus has been helping businesses like yours create long-term employee relationships by attracting, developing, and retaining the best fit for every role.
Why we love this work from home productivity tool: The metrics are on point! Monitor everything from the receipt of an employee's resumé to their retirement date, and every step of their growth and advancement in between.
Companies that use this software for WFH productivity:
Aston Martin
LegoLand
Guide Dogs
Notable features: 
➤ Automated onboarding services
➤ A dedicated learning management system to educate and empower your workforce
➤ Customizable surveys for developing a transparent feedback cycle
➤ Elements to automate, standardize, and monitor all facets of your HR processes
➤ Talent Pool feature to identify and advance the best people from within your organization
Best for: Task Management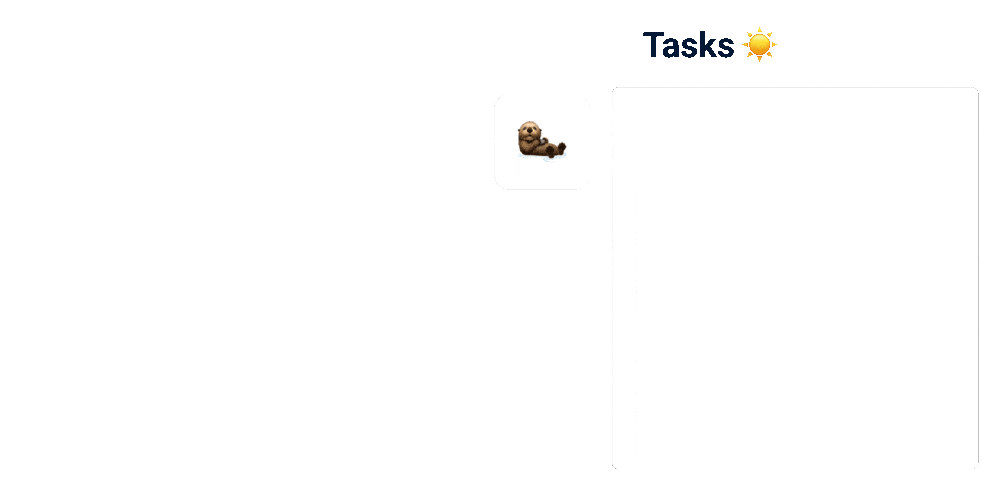 Keeping all the to-do's straight can be challenging. The days of tediously compiling your partially legible notes, an inbox full of reminders and deadlines, and oh yea… the gum wrappers that come in oh-so-handy in a pinch for jotting a quick task, are over. Systemizing these tasks has never been simpler.
Why we love this work from home productivity tool: Office Otter turns conversations into completions with their one-click task management platform.
Companies that use this software for WFH productivity:
Notable features: 
➤ Turn checklists into comprehensive reports to show progress details
➤ Task manager tracks completion rates and other valuable metrics to help employees improve productivity
➤ Can be accessed from employees phones, not just their work PC
➤ Automated, customizable summary emails to highlight what's been accomplished each day and what's yet to be done
Conclusion
Video calls, screen sharing, and Zoom presentations are the new way of working. Home office productivity tools serve to fill the cracks and crevices created by the shift to hybrid and remote work. Same as when they're in the office, your employees need the right programs and tools in order to be optimally productive.
Now, they just need the right remote work tools for working from home.
---
People Also Ask These Questions About Work From Home Productivity Tools
Q: What software tools can you use to be more productive while working from home?
A: Some software tools you can use to be more productive while working from home are those that increase employee engagement, improve workflows and communication, and add value to your employees' day-to-day working experience.
Q: Are there any work from home tools that can help boost productivity?
A: There are work from home tools that can help boost productivity like the ten we've laid out for you above. Check them out!
Q: How can a work from home productivity software improve my workflow?
A: A work from home productivity software can improve your workflow by offering time tracking and time management features, streamlining your internal communication, providing collaboration tools, and automating your tasks and calendars.