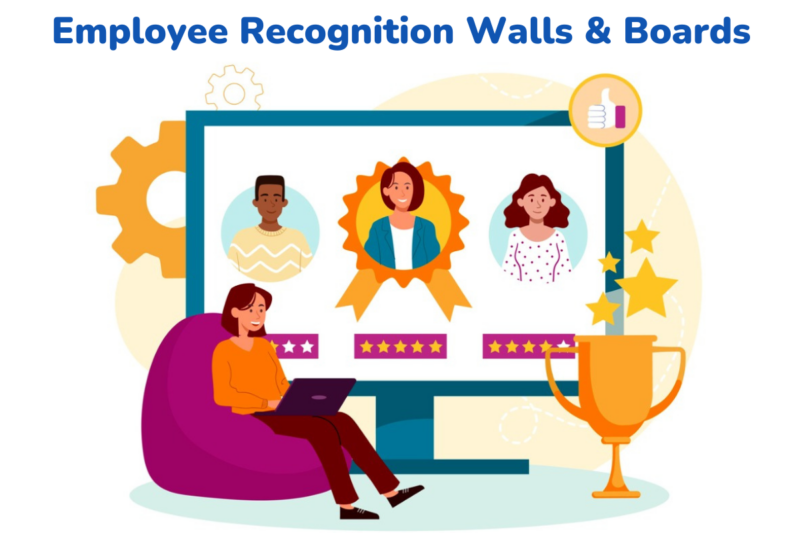 There's nothing quite like feeling appreciated for the work we do.
Team members who feel recognized and rewarded for their contributions are more engaged in their workplace – resulting in increased collaboration, creativity, productivity, and commitment to shared success. Employee recognition isn't just a good morale booster; it can have a palpable impact on team performance, team building, and company culture as well!
More than 40% of employed Americans feel that if they were recognized more often, they would put more energy into their work.
Click To Tweet
To show your team members how much you appreciate them – why not implement an employee recognition wall or recognition board? This powerful tool is an engaging way to publicly display positive feedback throughout the workspace and increase job satisfaction, and it also has the potential to motivate other staff members to perform better.
In this blog post, let's explore unique approaches to implementing employee recognition walls and boards that will help shout out your entire team!
But first, here are a few of our favorite digital recognition walls to shout out employees:

Want to become a better professional in just 5 minutes?
Page Contents (Click To Jump)
What is an Employee Recognition Wall?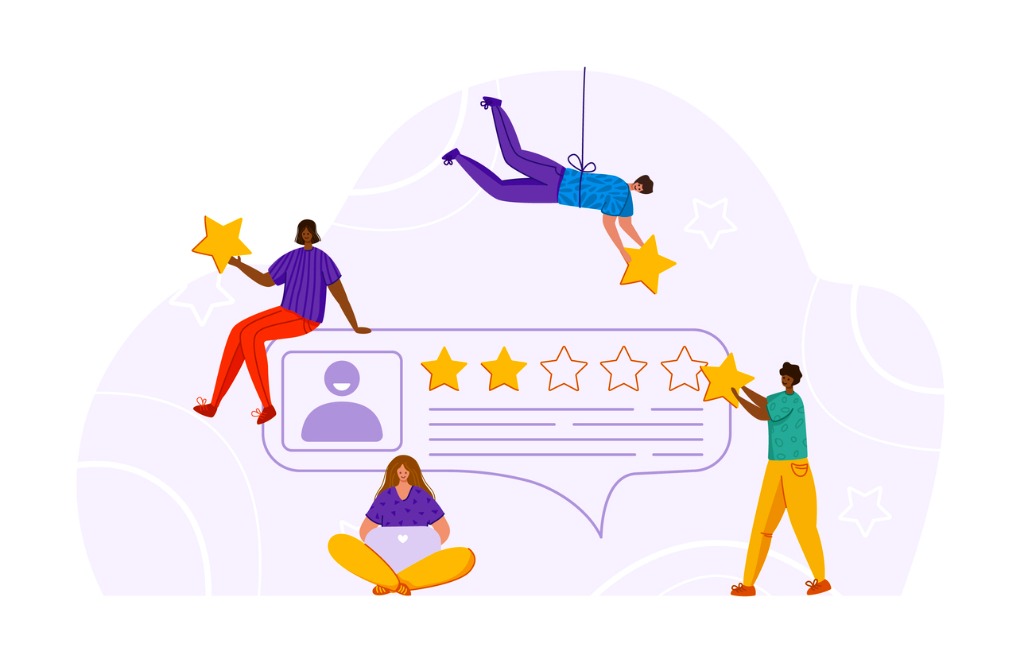 An employee recognition wall or recognition board is a type of display that allows team members to celebrate and congratulate one another for their achievements.
It can feature photos, stories, employee awards, an employee of the month, years of service, and customer kudos! Whatever you think best captures the accomplishments of your team! In addition to providing visible evidence of success and reinforcement of company values, it also creates a positive atmosphere where recognition is commonplace.
Benefits of an Employee Recognition Wall

🚀 Benefit 1: Boosts employee morale
By recognizing the efforts of individual team members, you can create an engaged and positive work environment. The public display of recognition for accomplishments helps to boost morale, keep employees focused on common goals, and inspire peak performance from all staff members.
🏆 Benefit 2: Enhances company culture
A successful employee recognition wall or board will help to promote a unified sense of pride and purpose throughout the workplace. And what better way to reward achievement, loyalty, and dedication than publicly celebrating team members on a wall or board? Not only will employees feel proud of their accomplishments, but it will also help foster an environment where recognition is part of your corporate culture.
🥇 Benefit 3: Encourages future success
When employees are consistently recognized for their successes, it can help to create incentives and a culture of success and recognition. This type of positive reinforcement encourages team members to strive for excellence in the future, knowing they will be rewarded with public praise when they achieve more!
👨🏻‍💻 Benefit 4: Increases employee retention
Retaining top talent is a major focus for many companies. Recognizing employees' achievements on visible displays like employee recognition walls can create a sense of loyalty and pride that will keep them invested in the company for years to come.
🗣 Benefit 5: Improves communication
Employee recognition walls and boards can bridge the gap between different divisions within your organization. By celebrating individual successes, you can foster better dialogue among staff members and keep everyone informed on each other's milestones.
🧘🏻‍♀️ Benefit 6: Lowers stress levels
When employees feel appreciated and recognized for their hard work, it can have a significant impact on their stress levels. Employee appreciation and acknowledging employee accomplishments can help to reduce absenteeism, improve morale, and keep everyone focused on the task at hand!
How to Create an Employee Recognition Wall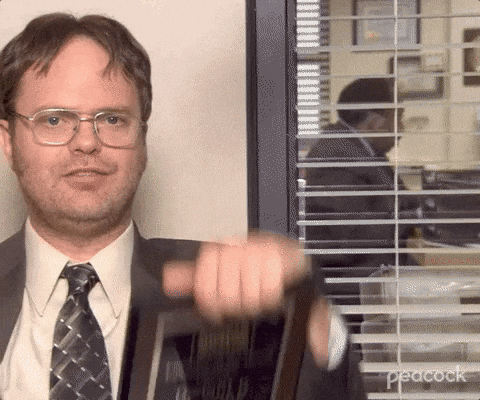 ✅ Step 1: Decide on a type of recognition wall or board
Choose an employee recognition wall or board that fits the unique needs of your organization and team members. Do you want to display awards, photos, anniversaries, or stories? Consider the size and layout of the space available for your display as well as how often it will be updated with new content.
✅ Step 2: Design the wall or board
Once you've chosen a type of recognition wall or board, start designing it! Create frames for pictures and awards, or print out stories to display on a bulletin board. Think about what materials you will need to create the perfect design that fits in with your office aesthetic.
✅ Step 3: Put up the wall or board
Once your design is complete, it's time to put up the employee recognition wall or board. Hang it in a visible and accessible place like the break room or office hallways – somewhere where all team members can view it and feel encouraged by its contents!
✅ Step 4: Update it regularly
Finally, make sure to update the wall or board regularly with new content. This will help keep employees motivated and remind them that you value their hard work and dedication and that their great work is recognized.
Pro-Tip: You can also create an online recognition wall or board to ensure everyone has access from anywhere!
Physical Employee Recognition Boards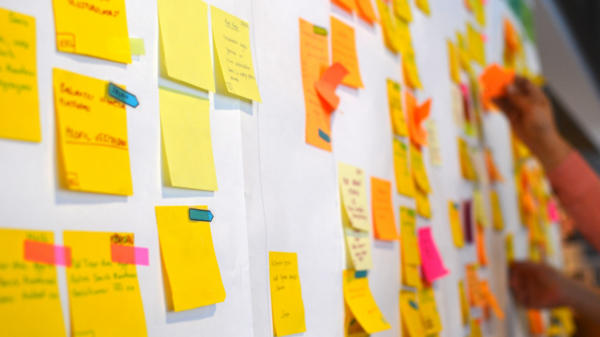 Physical employee recognition boards are physical displays used to recognize and highlight the accomplishments of individual team members. They can be in the form of bulletin boards, framed pictures, employee awards, posters, employee rewards, and more – and they are designed to be hung on walls or other visible areas in the office.
Here are 6 physical employee recognition bulletin board ideas: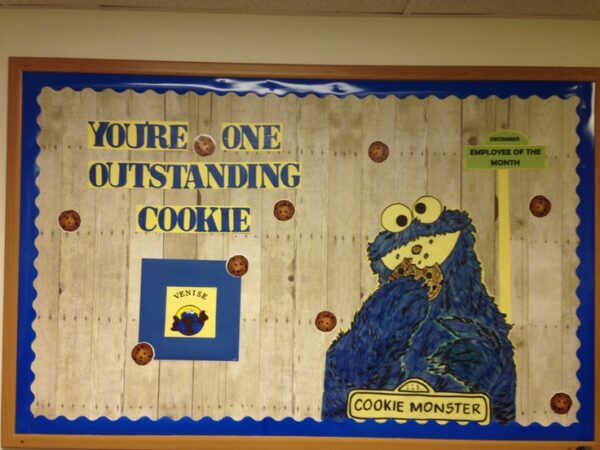 Featuring the iconic Elmo eating a cookie, "The Outstanding Cookie" board is a great way to hang up recognition awards and photos of employees who have achieved something special.
🚨 How to get started making this recognition board: Start by printing out a picture of Elmo and the cookie, then use frames or other materials to hang up awards and photos in an eye-catching way.
Today starts National Student Employee Week! Give our students a friendly shout out on our board this week! 🐾👏👊👍 pic.twitter.com/3i4T1p9Ei0

— SXU Shannon Center (@Shannon_Center) April 10, 2017
This bulletin board allows employees to easily post notes, shoutouts, and awards recognizing their colleagues – creating a sense of team spirit and collaboration in the office.
🚨 How to get started making this recognition board: Pick a bulletin board and start decorating it with notes, awards, and shout outs that recognize individual team members.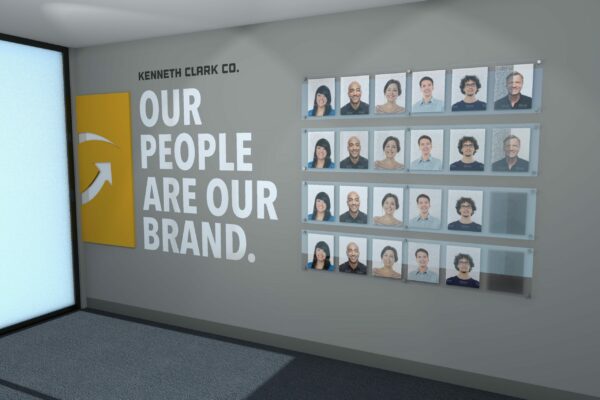 A modern take on the classic "Wall of Fame", this wall features framed photos and awards of employees who have accomplished something outstanding. It's a great way to display recognition in an engaging and impactful way.
🚨 How to get started making this recognition board: Select a prominent wall within the office and create a "Wall of Fame" by incorporating pictures, awards, frames, or other suitable materials to make it impactful.
Our shout out wall is expanding! I love seeing Ss giving virtuous shout outs to their classmates! ❤️ pic.twitter.com/ur0hk4UcHW

— Maria Mehta, M.Ed, NCC (@mariamehta26) October 9, 2018
A simple and fun approach to employee recognition, this board uses colorful sticky notes to recognize individual achievements. It's a delightful way to show appreciation while boosting morale in the office.
🚨 How to get started making this recognition board: Give each employee a stack of sticky notes so they can easily submit shoutouts or post awards for their peers.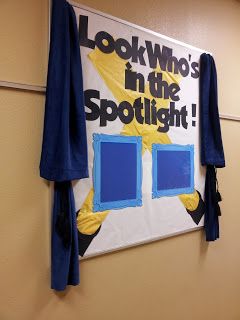 This recognition wall idea features spotlights that are used to highlight team members' performance and accomplishments. It helps recognize individual successes and create a buzz in the office.
🚨 How to get started making this recognition board: Consider designing a creative setup and installing spotlights to accentuate awards, photos, or stories that acknowledge team members.
This bulletin board allows employees to post notes and awards for each other. This employee recognition idea creates a sense of community in the office by recognizing the collective efforts of all team members.
🚨 How to get started making this recognition board: To spruce up the board, consider incorporating playful materials such as frames, shapes, or ribbons.
Virtual Employee Recognition Board Platforms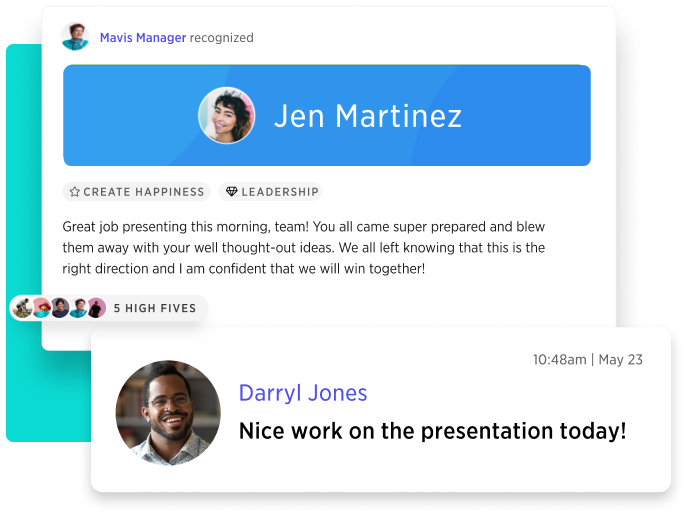 WorkTango is an employee appreciation platform that provides companies with an online employee recognition board. It makes it easy to publicly recognize team members for their accomplishments and celebrate successes in the office. This platform offers a custom-branded recognition program and board with interactive features such as polls, and surveys to foster collaboration and motivate team members.
🚨 Start here: WorkTango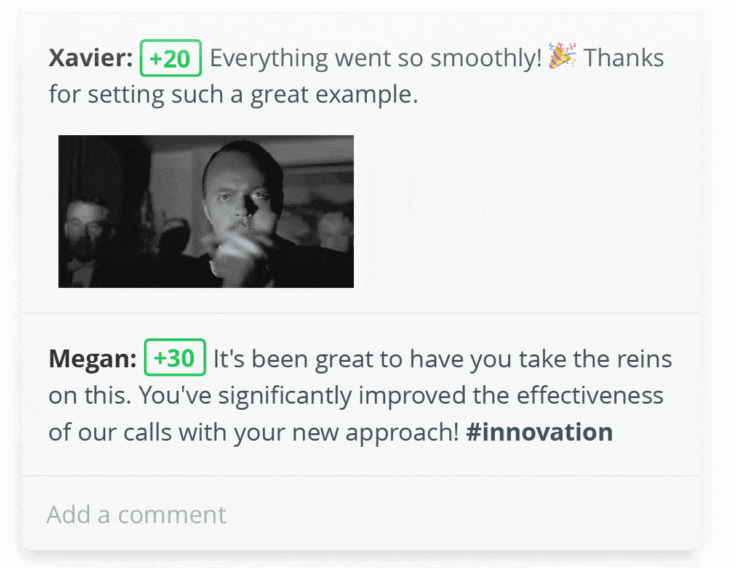 Bonusly is an online platform that allows companies to easily recognize, reward, and engage their team members. With a customizable user experience and various levels of recognition, it's the perfect platform for creating virtual employee recognition boards and celebrating team successes.
This platform also offers real-time notifications, analytics, trending topics, and more – making it easy to keep track of team members' recognition and ensuring everyone is getting the recognition they deserve.
🚨 Start here: Bonusly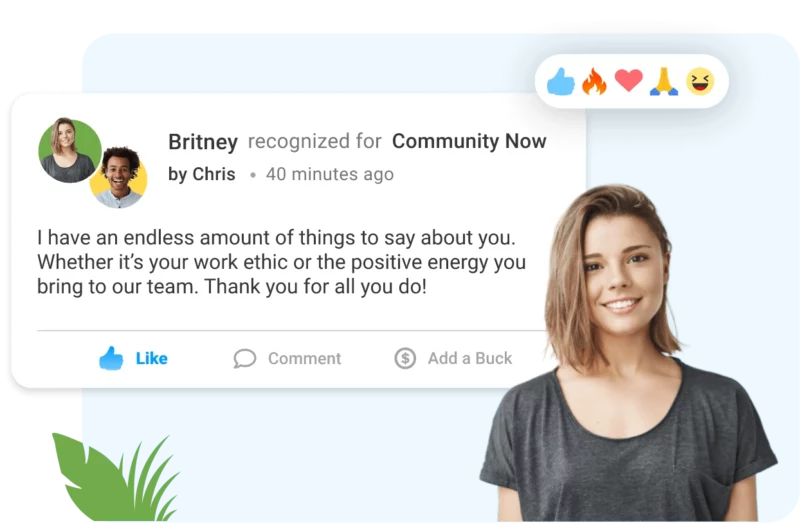 Motivosity is a virtual employee recognition board platform that helps businesses engage and motivate their teams. This software allows companies to create custom recognition boards with badges, awards, leaderboards, and more to help recognize team members. In addition, Motivosity also offers analytics tools so you can track performance and engagement.
🚨 Start here: Motivosity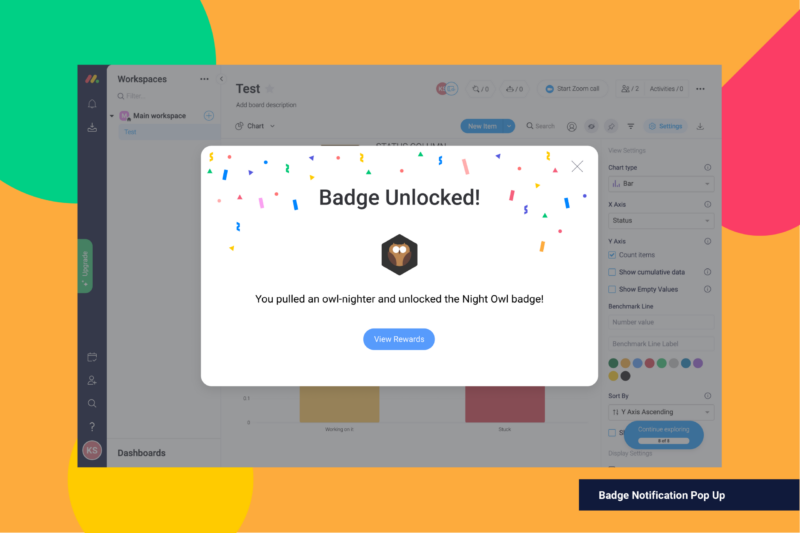 monday.com is an online project management software with an employee recognition board feature.
This software helps managers recognize and reward team members for their work performance – while also providing them with real-time insights into engagement, motivation, and productivity. With its easy-to-use interface and custom features, monday.com makes it simple to set up virtual recognition boards and boost morale in the office.
🚨 Start here: monday.com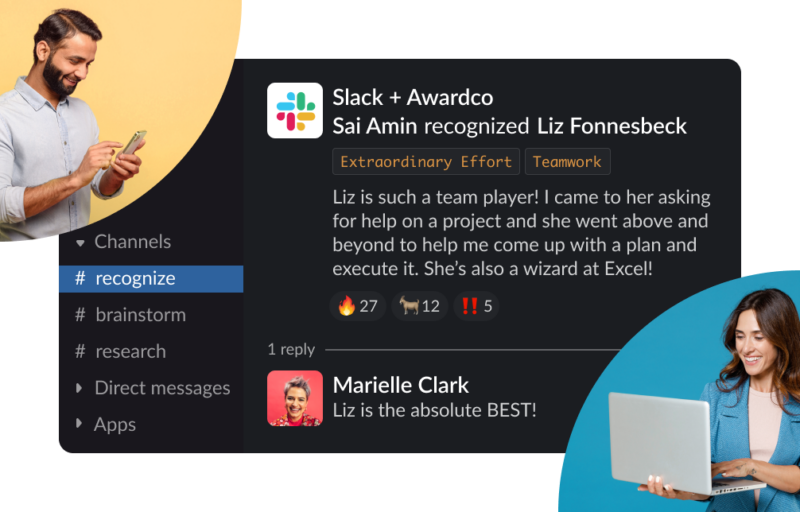 Awardco is a digital platform that provides businesses with a customizable employee recognition board. It offers various features, such as leaderboards, badges, and rewards that make it easy to showcase your colleagues' wins and achievements.
It not only creates an outlet for employees to appreciate each other via a virtual recognition wall, but it also delivers them awesome rewards that anyone can enjoy. Using the dedicated Awardco points, employees can redeem millions of rewards from Amazon Business, get tickets to events, book a hotel, choose from thousands of gift cards, or even donate to charity.
🚨 Start here: Awardco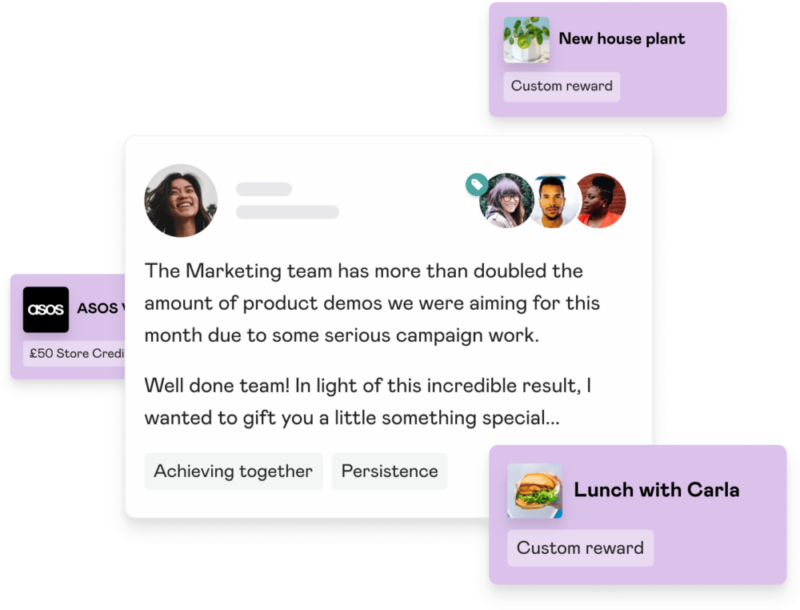 Mo is a cloud-based employee recognition software that helps businesses recognize individual team members' accomplishments. With Mo's "Nominations" feature, employees can nominate their coworkers and explain why they deserve recognition. All nominees can read the messages that were written about them. This also saves time running the employee awards.
🚨 Start here: Mo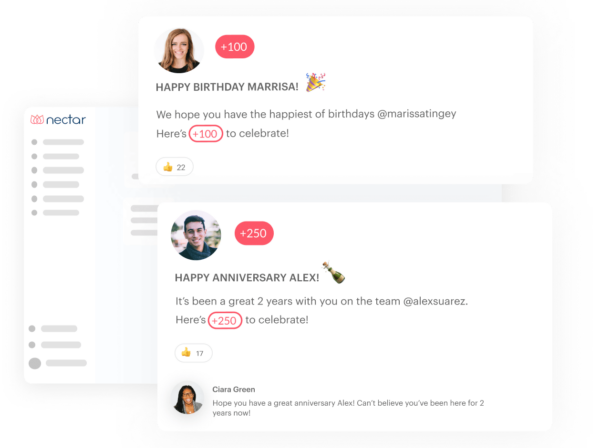 Nectar is a platform for employee engagement that allows you to acknowledge excellent performance, create a sense of community, endorse fundamental principles, and exchange rewards – all through an easy-to-use employee recognition platform.
🚨 Start here: Nectar
Unique Employee Recognition Wall Ideas
1) Employee of the Month Wall
⭐️ Employee of the month ⭐️

Congratulations to Jill who has been awarded employee of the month! Very well deserved, thank you for all your hard work! ☺️👏🏼😁 pic.twitter.com/reEtE4MWdP

— Ward 78 RMCH (@RMCH_Ward78) March 3, 2021
An "Employee of the Month Wall" is one of the simplest ways to recognize your top performer of the month.
Showcase your employee's achievements and reviews from happy coworkers and clients. Remember – recognition doesn't always have to be about bottom-line revenue. You can also reward for a great attitude, dedication, and other less tangible but just as important traits!
2) What's On Your Spotify? Wall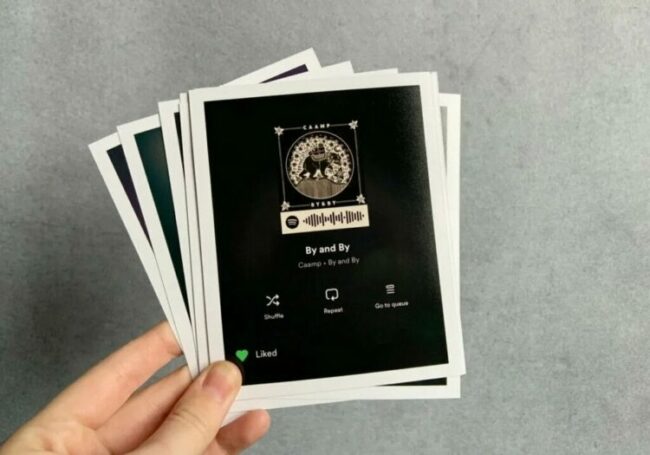 A really fun way to drive engagement is to have employees create their own Spotify walls.
Encourage them to draw up their top 10 lists of the week and the month. Give prizes for the most popular walls!
3) Index Card – Recognition Wall
Want to foster a culture of collaboration and team spirit AND reward your best employees at the same time?
You can't go wrong with this Index Card Recognition Wall idea. Have happy customers fill reviews on index cards, which you can then paste up on the wall. Also, encourage coworkers to fill up index cards every time they think a colleague went above the call of duty!
4) We Love Our Pets Wall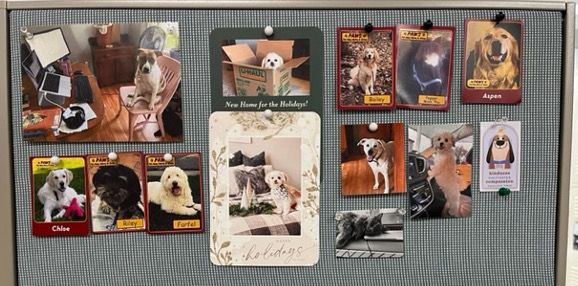 Legend has it that more people love their pets than other people! And nothing can make a coworker feel more at home than showing off their beloved animals.
Employees can stick photos of their pets and jot down their names on the "We Love Our Pets Wall!" It's also a great way to showcase that you're an inclusive employer that respects animals just as much as humans!
5) Wall Recognition Clock
A Wall Recognition Clock is a great way to refresh and update the "same old, same old" employee recognition wall.
Feature pictures of your top employees in a circular fashion around a dial on the wall, so the wall looks just like a clock!
---
People Also Ask These Questions About Employee Recognition Walls and Boards
Q: How do virtual employee recognition boards help foster a culture of appreciation?
A: Virtual employee recognition boards are a great way to show employees that their hard work and effort are appreciated. They create an engaging platform for recognizing individual achievements in the workplace, while also encouraging collaboration and fostering positive relationships among team members.
Q: What are the different ways to use a virtual employee recognition board?
A: There are many different ways to use a virtual employee recognition board. Some of the most popular methods include posting photos and awards that recognize individual accomplishments, creating leaderboards or polls to engage team members, offering rewards or points-based systems that incentivize behavior, and tracking performance with real-time analytics tools. By utilizing these features, companies can create an engaging platform for recognizing employees throughout the organization.
Q: Are there any tips or tricks for managing a virtual employee recognition wall?
A: Yes! Here are some tips for managing a virtual employee recognition wall: Make sure to recognize all team members, not just top performers. Celebrate small wins as well as big successes. Use visuals such as photos and awards to make the wall more engaging. Utilize leaderboards and polls to foster collaboration. Try to keep the wall updated at least once a month, or whatever is most appropriate for your team. Finally, consider customizing the platform to fit with your company's brand identity and goals.
Q: Is it possible to customize the look of my virtual employee recognition board?
A: Yes, most virtual employee recognition board platforms offer customizable designs and features. This allows companies to create a unique look that reflects their brand identity, while also allowing them to tailor the experience for their team members. For example, some platforms allow you to add custom photos, awards, interactive polls, and surveys, as well as real-time analytics tools.
Q: How often should I update the content on the virtual employee recognition wall?
A: The frequency of updates for the virtual employee recognition wall will depend on the size of your team and how often you want to recognize them. Generally speaking, it's best to update the wall at least once a month or so to keep it fresh and engaging. This way, team members will feel appreciated when they see their accomplishments being recognized frequently.