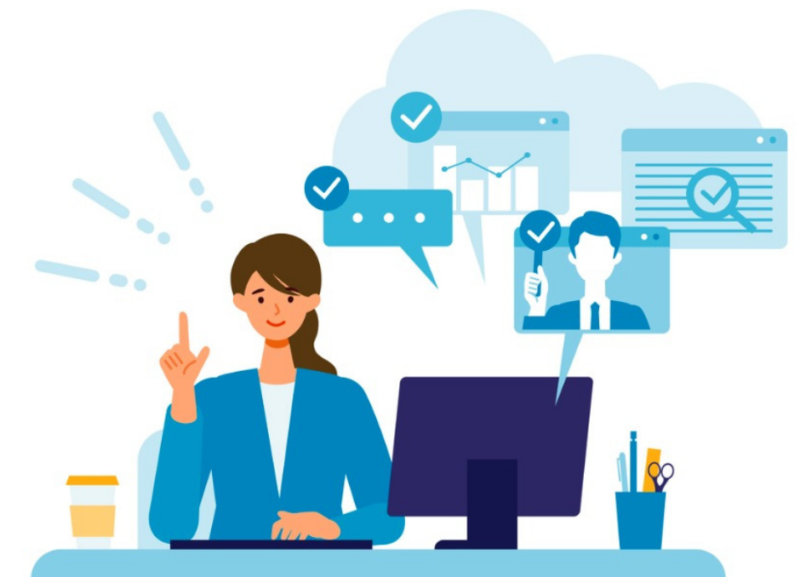 HR consulting is on the rise as organizational complexity continues to increase.
Managing employees, keeping organizations tight-knit, and promoting positive company cultures is harder than ever — at least, without the right tools.
"47% of HR leaders cite employee retention and turnover as their top workforce management challenge, followed by recruitment and corporate culture management." — Zippia.com
Click To Tweet
Fortunately, HR consulting services can help your organization to tackle these challenges head-on.
However, picking out the right HR consulting services and tools can be a bit tricky with so many options available to you. Luckily, services like Bambee handle all of your HR needs so you can focus on the other aspects of your business that require attention.
This is exactly why we've carefully curated a selection of the best ones based on several factors, including overall value, variety of features, and ease of use, among other things.
Now without further ado, check out this mini-guide about the best HR consulting services for your company to support your human resource needs in 2023 — and pick out the perfect tool for you!
Want to become a better professional in just 5 minutes?
What Is An HR Consulting Service?
An HR consulting service is a resource offering professional guidance and advice to bolster human resources management and departments at organizations.
These service deal with employee retention, talent acquisition, compliance with employment laws, organizational development, compensation and benefits, and performance management.
The main objective of an HR consulting service is to help businesses optimize their HR functions, achieve their goals, and boost employee productivity and satisfaction.
Why Working With An HR Consulting Service Is Important
Working with an HR consulting service is important for plenty of reasons; however, the one you choose is largely based on the goals and tasks you most need assistance with at your company.
In a nutshell, HR consulting services can give you cost-effective HR expertise — outsourcing that feels like calling in the human resources cavalry!
Benefits Of Using An HR Consulting Agency
✅ Conduct HR Audits
HR consulting services can help conduct HR audits by offering a comprehensive review of an organization's HR practices, policies, and procedures. HR audits can include documentation review, interviews, assessments, recommendations, and analysis.
✅ Train Staff
HR consulting services can help with staff training by giving tailored training programs designed for an organization's particular demands, including analysis of training needs and desired skills, training program design, evaluation of training effectiveness, training delivery, and continuous improvement strategies.
✅ Respond to HR-related questions
Responding to HR-related questions requires deep expertise, which is exactly what an HR consulting service offers. Additionally, these services help with question answering through timeliness, cost-effectiveness, and compliance.
✅ Provide a place to receive and respond to employee feedback
An HR consulting service can help to analyze existing feedback platforms and offer suggestions for changes than need to be made, along with developing better feedback mechanisms. On top of that, these HR-centered programs can help develop communication materials, encourage employer-employee collaboration, and promote feedback platforms to employees.
✅ Create A Space For Employees to Speak Their Thoughts
HR consulting services can help businesses create a space for employees to speak their thoughts by setting up employee engagement surveys, focus groups, communication strategies, and training and development programs.
✅ Comply with EEOC Document Retention Standards
By providing guidance on the appropriate retention of employment-related documents, the best HR consulting services can help organizations stay compliant with EEOC document retention standards.
To further reinforce compliance and retention standards, HR consulting services can assess current document retention practices, recognize noncompliance, and provide alternatives, along with implementing stronger policies and procedures, training on the proper retention and destruction of documents, and legal support in the event of a lawsuit or an investigation.
Top 3 Best HR Consulting Companies For 2023
Best HR Consulting Service for: Small Businesses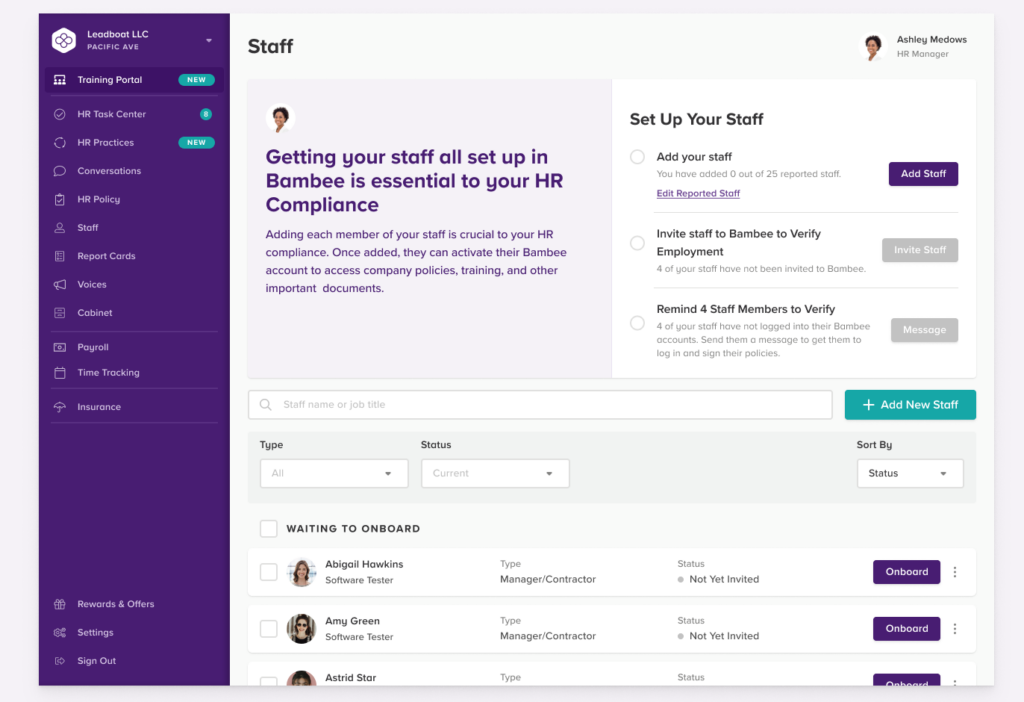 Bambee is the perfect software for putting your HR on autopilot. With Bambee you get a dedicated HR manager to keep your HR processes compliant, smoothen out onboarding and terminations, automate staff training and development, relieve you from complex HR issues, reduce internal HR burden, and help conduct comprehensive HR audits.
🎖 Notable Features of This HR Consulting Company:
Report Cards – Bambee makes performance tracking easy by measuring staff against their goals (an aspect of project management), opening up the chance to give more regular praise, constructive feedback, and adjustments to the gameplan.
Employee Voices – This special Bambee feature gives employees a safe space to express themselves, share concerns, and alert HR pros to potential issues that could arise. What makes Employee Voices even better is that it provides an opportunity to say thanks, publicly or anonymously.
Smart Cabinet – Federal and state laws require particular company files remain on file for a determined period of time. Fortunately, Bambee's Smart Cabinet gathers your most significant HR documents and keeps them safely stored in one place, keeping you EEOC compliant.
📌 Companies that use this HR Consulting Service:
HOODZ Cleaning
Dollar Shave Club
Sprout Social
"As a small business, Bambee was exactly what we needed for HR. Affordable, professional, and friendly! We absolutely recommend them. " – Bryan Kelly, Owner & Vice President @ HOODZ Cleaning
🚀 How to get started: Stay compliant with Bambee today!
Best HR Consulting Service for: Medium sized businesses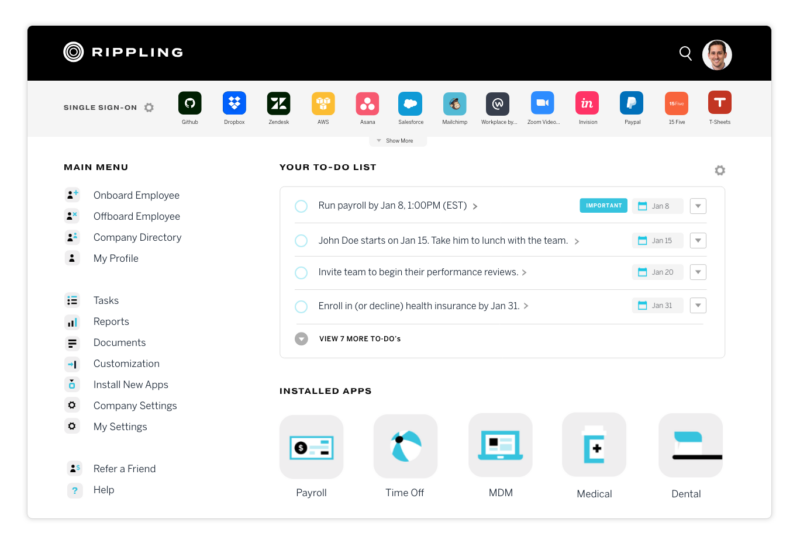 Rippling is an all-in-one platform to run your HR, IT, and finance operations globally. Through this HR-friendly software solution, you can manage employee benefits, payroll, expenses, apps, devices, and give HR support in a single easy-to-use place. For fully distributed workforces, Rippling provides everything that's needed to keep them happy, onboard them, and engage your amazing teams!
🎖 Notable Features of This HR Consulting Company:
Workflow automation – Rippling lets you automate IT, HR, and finance functions, giving you and your teams back much-needed time and bandwidth.
Access and approval management – Provide employees with guiderails by controlling what they can do or see in each of your business systems.
Workforce analytics – Compile, aggregate, and analyze all of your workforce data throughout your entire organization.
📌 Companies that use this HR Consulting Service:
Stacklet
Encamp
Superhuman
"We use it for everything and it is really easy to use, integrates with all our other software,  and makes hiring and onboarding a breeze."
🚀 How to get started: Automate your HR responsibilities with Rippling!
Best HR Consulting Service for: Large companies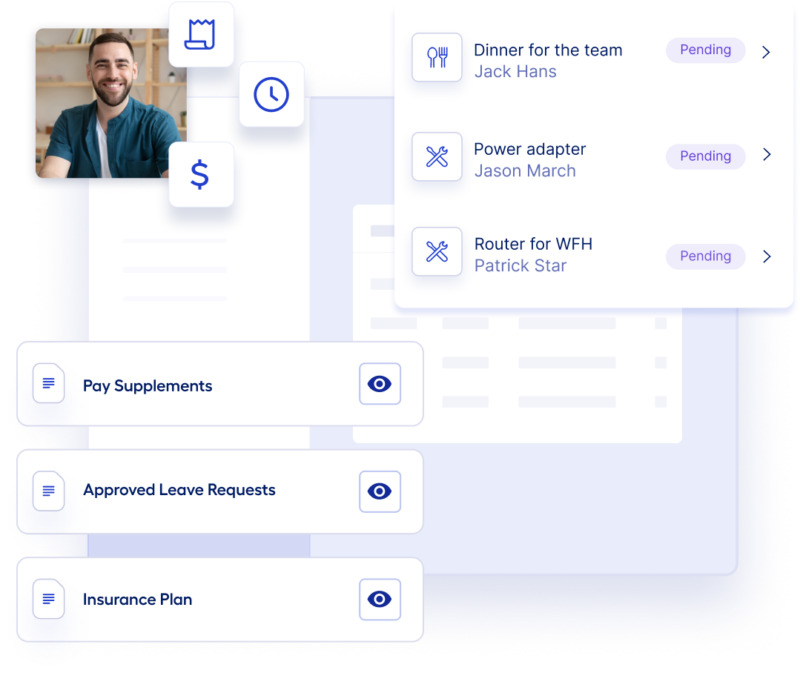 Multiplier makes international employment payroll compliance benefits easy and risk-free, including handling social contributions, local insurance policies, and payroll taxes. Instead of being limited in your talent search, Multiplier helps you expand your hunt worldwide, while navigating local laws in each part of the globe.
This HR consulting software also helps you manage, pay, and onboard international employees all within Multiplier. You can count on Multiplier to be secure, experience-rich, and backed by a strong team of tax and legal experts.
🎖 Notable Features of This HR Consulting Company:
International payroll – Multiplier helps international employees get paid in their local currencies lightning fast.
Benefits administration – Provide globally fair and compliant benefits at your respective employees' region or area of work.
Expense and leave management – Multiplier eases the challenge of managing expenses, time sheets, and leaves from this single software.
📌 Companies that use this HR Consulting Service:
"We moved to Multiplier from our existing service provider because o ftheir transparent and tech-driven solution. It was the ebay decision we made." – Damian, GM APAC, DB Results
🚀 How to get started: Multiply your HR expertise with Multiplier!
HR Consulting Services Examples
📊 5 Use Cases to use an HR Consulting Service
  Use Case 1 

 Develop HR Policies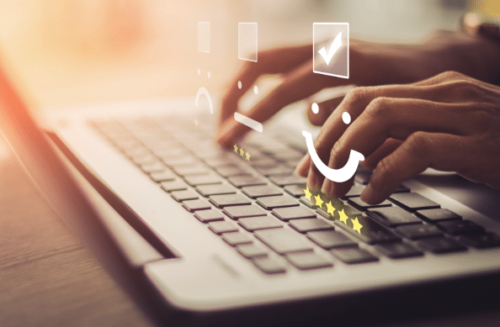 HR policies are formal procedures and guidelines created by an HR department in an organization to effectively align and govern employee bahavior and protect the interests, culture, and safety of the company and those who work within it.
These policies can cover compensation and benefits, training and development, leave and time off, diversity and inclusion, employee relations and communication, code of conduct and ethics, recruitment and selection, performance management, health and safety, and more.
By ensuring all employees understand their obligations, rights, and responsibilities, HR policies establish consistency and workplace fairness, which is exactly why HR consulting services are vital. An HR consulting service reinforces best HR practices, gives templates and examples of successful policies, creates customized policies, and provides support and training around these newly implemented policies.
  Use Case 2 

 Follow Employment Regulations & Compliance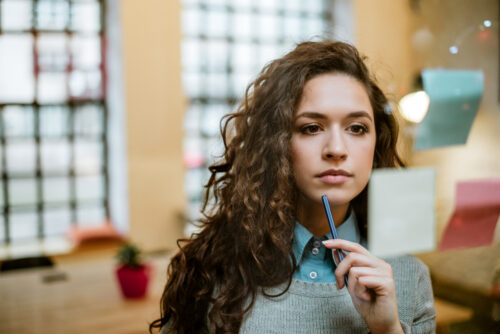 Employment regulations and compliance helps companies avoid legal and financial penalties and reduce their liabilities.
Some examples of these types of guiderails include Equal Employment Opportunity (EEO) laws, Fair Labor Standards Act (FLSA), Americans with Disabilities Act (ADA), immigration laws, Family and Medical Leave Act (FMLA), and Occupational Safety and Health Administration (OSHA) regulations. An HR consultant requires employers to create and implement procedures and policies that follow the laws.
HR consulting services can help your organization stay compliant with employment regulations by giving support and expertise. For example, these HR software solutions and HR tools can assist you in compliance audits (and offer corrective action), the development and implementation of employee handbooks and other key documents, investigations, and ongoing HR needs.
  Use Case 3 

 Field Employee Concerns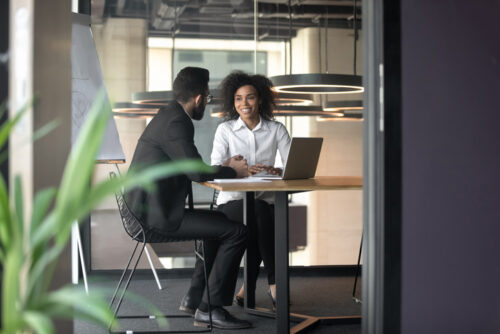 Listening to employees, addressing their concerns, and following up with solutions is one of the most vital components of a human resources professional. In fact, this is arguably the most important part of building a positive company culture, reinforcing a productive work environment, and enhancing employee engagement and recognition.
Typically, after listening, HR consulting services still have to follow through with documentation, investigation, response, and keeping that feedback loop open.
HR consulting services can help field employee concerns by providing training for HR teams to within the company, conducting surveys, offering mediation services, conducting focus groups, and much more. Essentially, an HR platform gives your company a much-needed net to catch any employee concerns that might otherwise fall through the cracks and leave team members feeling unvalued, unseen, and unheard.
  Use Case 4 

 Payroll, Wages, & Compensation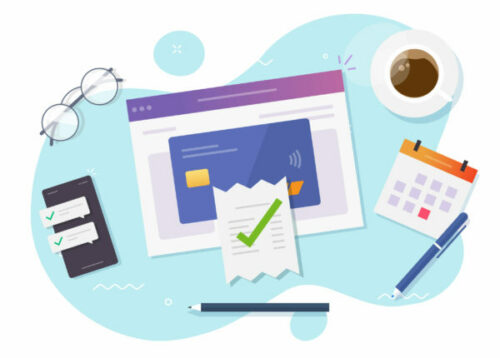 Payroll includes the wages and salary earned by employees, along with commissions, bonuses, and other forms of compensation.
The truth is, the larger your organization is, the harder it can be to keep track of payroll, but your employees' livelihoods are literally depending on this being done correctly.
The reason why payroll indirectly falls under the HR umbrella even though it's also in the finance and accounting arena is because getting paid on time is one of the most crucial and basic parts of job satisfaction.
HR consulting services and people management platforms can help you develop compensation strategies, set benchmarks for compensation, handle payroll administration, and establish a comprehensive benefits program. Not only will an HR software help to keep things fair for your employees, but ultimately, you will be able to offer competitive compensation and benefit plans — a key factor in employee retention, satisfaction, and engagement.
  Use Case 5 

 Company Files and Record-Keeping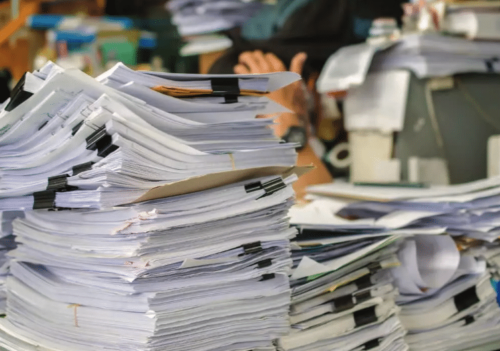 Company files and record keeping, at least in the HR sense, is primarily concerned with accuracy and staying up-to-date in regards to a variety of information and data points between the company and its employees.
This includes the organization and retention of records around employee info, performance evaluation, onboarding, grievances, disciplinary actions, and much more. HR has to be able to keep track of these files for risk management, compliance, and clear decision-making.
Human resources software helps to establish record-keeping policies, provide support and training on record-keeping practices (such as documenting disciplinary actions and employee performance), and implement HR information systems (HRIS).
---
People Also Ask These Questions About HR Consulting Services
Q: Why should you use a Human Resources Consulting Service?
A: You should use a human resources consulting service to tap into outside expertise, gain a cost-effective alternative to hiring a full-time HR professional, stay compliant, and maintain your focus on the core business.
Q: How do you choose an HR consulting service for a small business?
A: Choose an HR consulting service for a small business based on the services it offers, the type and depth of expertise, pricing, and alignment with your company's culture and values.
Q: Are there HR compliance consultants that I can hire?
A: Yes, there are HR compliance consultants that you can hire. These professionals usually have expertise in a variety of areas, including labor laws, workplace safety, equal employment opportunity, and employee benefits. Alternatively, there are some software solutions that can fill this gap in your organization, or at least, help train your own HR team to remain compliant.
Q: What are the best HR consulting companies for small businesses?
A: The best HR consulting companies for small businesses focus on specialization. That being said, there are some software platforms that are comprehensive in terms of functionality; however, many of them handle a particular aspect of HR — i.e. compliance, payroll, etc.
Q: What does an HR consulting service do?
A: An HR consulting service helps with recruiting and staffing, training and development, compensation and benefits, compliance, and performance management.