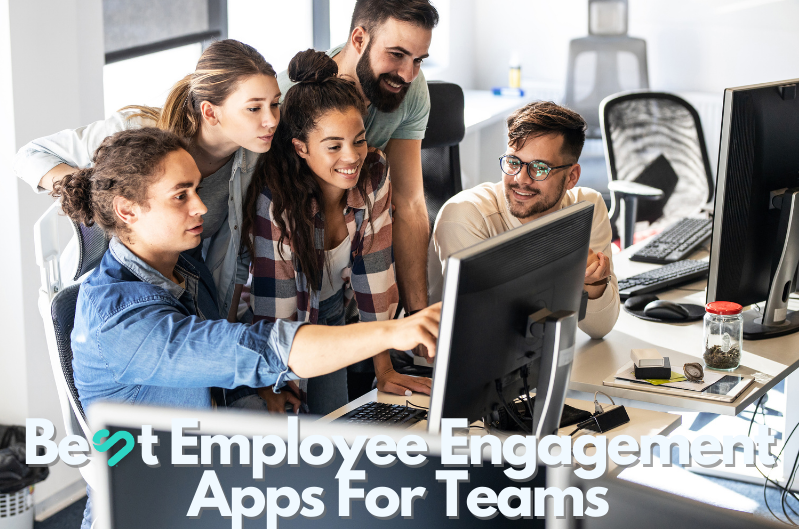 According to Gallup's most recent "State of the Global Workplace" report, employee engagement is at a dismal 21%.
The amount of employees who express emotional detachment (60%) or even misery (19%) at work makes issues worse.
To entice fresh talent and keep hold of current employees, businesses have responded to the rising importance of employee engagement by providing signing bonuses, more attractive benefit packages, flexible work schedules, and mental health and wellness benefits.
"Employees who are not engaged or who are actively disengaged cost the world $7.8 trillion in lost productivity." — Gallup
Click To Tweet
Increasing employee engagement demands focus and the appropriate tools for your business in today's digital environment. For example, a desktop software program may not be the most suited if most employees work on the floor or on the field.
Instead, smartphones and mobile apps are the primary way to reach them, as 83% of frontline workers don't have a corporate email address, and 45% don't have desktop access.
We'll discuss the top employee engagement apps to include in your 2023 strategy, ranging from features such as automatic employee feedback to fun recognition solutions.
Want to become a better professional in just 5 minutes?
What Is An Employee Engagement App?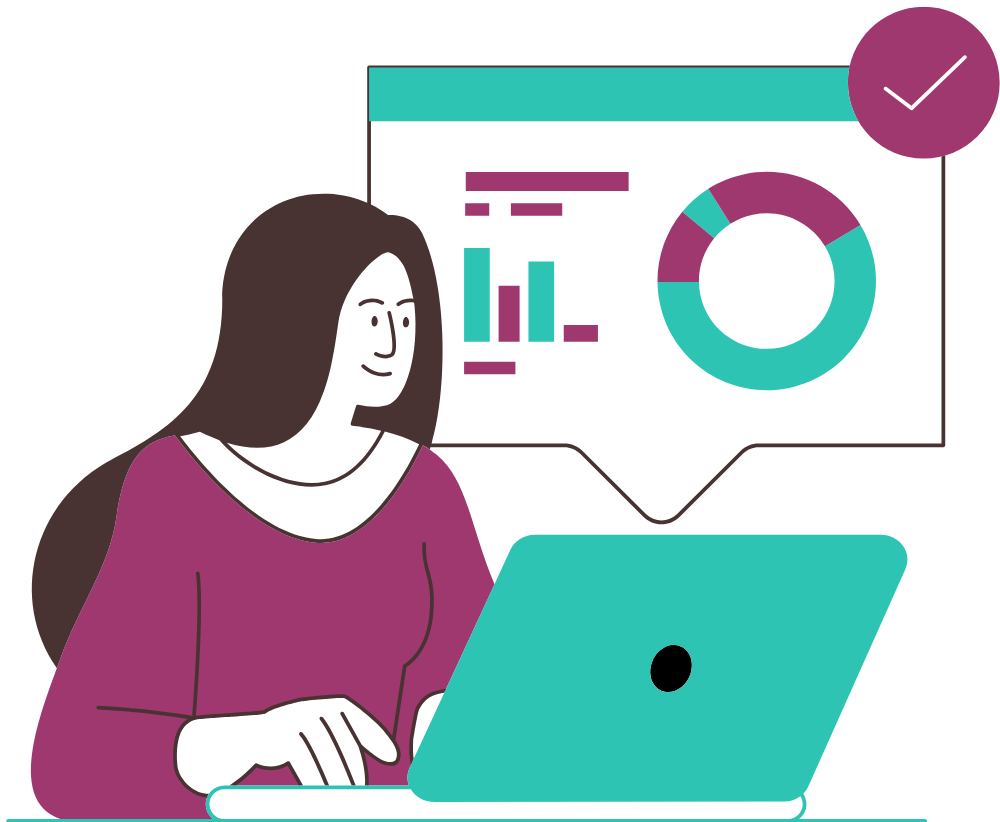 An employee engagement app is a software application installed on personal devices designed to improve employee engagement and internal communications within a company.
These apps can include features such as surveys, polls, communication tools, and recognition systems, which can help to increase employee satisfaction and improve overall productivity.
Employers often use them to gather anonymous employee feedback and keep people up to date on news, events, and other developments.
---
Why Should You Use An Employee Engagement App?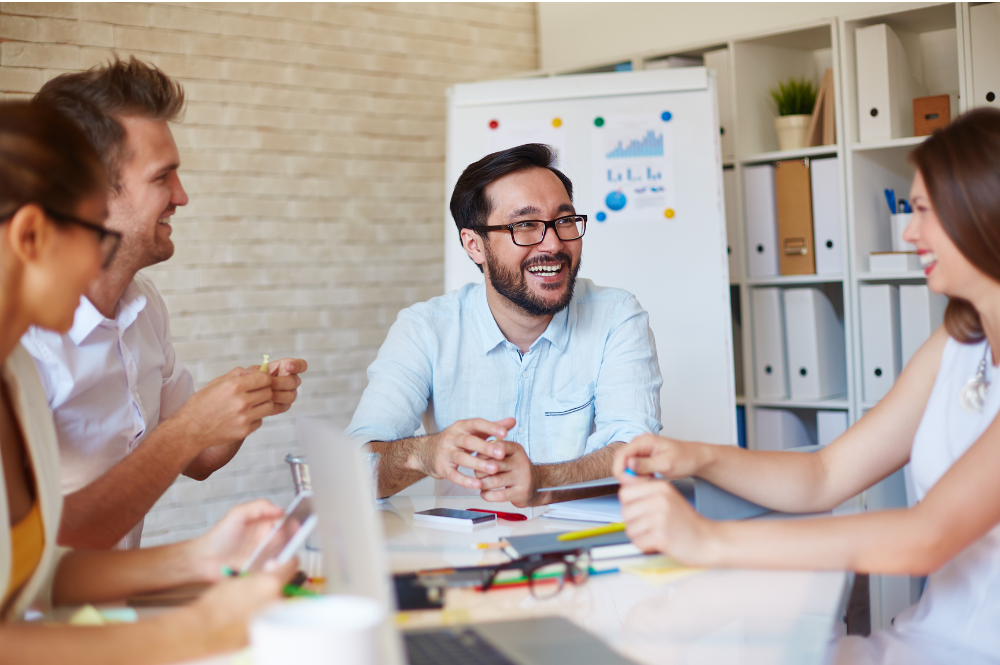 Employee engagement and other communication apps can be powerful tools to boost motivation, enhance communication and collaboration, increase employee retention, and gather feedback to improve an organization's overall performance.
Here are some benefits of using the best employee engagement apps.
➤ Improving employee engagement and motivation: Apps for employee engagement can help to increase employee satisfaction and improve overall productivity by providing employees with a platform to give feedback, communicate with their colleagues, and receive recognition for their hard work.
➤ Gathering employee feedback: Workplace apps can make it easier for employers to gather feedback from their employees and identify areas where improvements can be made.
➤ Improving communication and collaboration: Employee engagement software and apps can facilitate better employee communication and collaboration, primarily in a remote setting by providing employees with a platform to collaborate and receive project notifications.
➤ Enhancing employee retention: Employee apps can help to increase employee retention by keeping employees motivated and satisfied with their work.
➤ Cost-effective solution: Employee engagement solutions are cost-effective for companies to gather employee feedback, improve employee engagement and motivation, and enhance productivity.
---
10 Best Employee Engagement Apps For Teams

Best for: Elevating employee experience
With features like recognition, incentives, feedback, and goal setting, WorkTango assists employers in delivering a fantastic employee experience—improving engagement, growing retention, and fostering a sustainable cultural change across teams.
Employee survey software tools like WorkTango allows managers to give employees a voice and act on their suggestions, so they feel heard and cared for.
Top Features
✔️ 1:1 Sync-ups –  With pre-built and customized templates that promote a strong growth culture and increase manager-employee trust, track progress toward your goals and hold each other accountable using the meeting feature.
✔️ Recognition rewards – Provide a limitless selection of valuable prizes along with peer-to-peer social recognition.
✔️ Surveys – Utilize configurable survey forms for onboarding, development, and engagement. WorkTango's dashboard organizes collected diagnostic feedback throughout the entire employee lifecycle so you can identify trends and determine the best course of action.
App for employee engagement? Yes – With the WorkTango app, chime into company happenings wherever you work, and review survey results all on the go.
Slack integration? Yes
Desktop app? Yes
"With WorkTango, we get valuable insights to understand employee sentiment and use it to implement new programs or find solutions to issues that may arise. A great solution for gaining invaluable information for organizations to improve the employee experience." — Maura A.,  VP of Human Resources,  Grafton Apparel Ltd
---

Best for: Promoting employee recognition and company culture
Motivosity is an innovative employee engagement platform that recognizes and honors your team members for their efforts and successes.
The professionals at Motivosity create a recognition program tailored to your business's requirements, making it a simple tool for managers to set objectives and engage their workers in a way that makes sense. Using Motivosity is an excellent low-cost employee engagement idea that will significantly raise your staff's morale and production levels.
Top Features
✔️ Employee profiles – New joiners can get to know their peers by joining interest groups and getting to know colleagues on a more personal level via personal profiles and personality maps.
✔️ Integration with existing tools – Motivosity integrates with your existing intranet and with platforms like BambooHR, Slack, Microsoft Teams, and more.
✔️ Social feed – The org-wide social feed allows engaged employees to react, respond, and stay informed so people won't miss important announcements or highlights.
Mobile app for employee engagement? Yes –  Whether they're salespeople on the field or working shifts, employees can redeem gifts on the go and be reminded by push notifications when deadlines are close.
Slack integration? Yes
Desktop app? Yes
"Motivosity is critical component of our company culture! We talk about it in our new employee orientation, our weekly all-hands meetings, board meetings, department meetings, we have a Slack channel dedicated to it, and the average employee has given 6.3 appreciations in just the last 30 days alone!" —Jared, Job Nimbus
---


Best for: Mixing and matching employee recognition initiatives
Awardco is a leading employee retention tool for rewarding achievement and recognizing exceptional work. Employers can quickly set up and empower recognition with the Awardco platform, which is fantastic for managers and staff alike.
With the help of Awardco, you can recognize good behavior in your company and express gratitude by giving out gift cards from well-known merchants.
Top Features
✔️ Employee milestones – Celebrate professional achievements by compiling a digital scrapbook with your favorite pictures and thank-you cards from coworkers and bosses.
✔️ Bonus boxes – Send an Awardco-curated Bonus Box to mark a great occasion and increase engagement levels. These personalized care packages from reputable vendors include swag with distinctive company branding for a thoughtful gift.
✔️ Earn rewards – Incentivizing sales might be complex, but Awardco allows sales staff to redeem points in addition to commission for lifestyle-enhancing purchases.
Mobile app for employees? Yes – Enjoy a fully customizable experience with your organization's branding and colors through Awardco's mobile app, built via a progressive web application (PWA).
Slack integration? Yes
Desktop app? Yes
"​​Awardco has so much to offer in a robust, electronic platform. I've not heard a single complaint from anyone who uses it at Pacific Life." —Amberlee Taylor, Sr. Communication Specialist
---

Best for: Increasing peer-to-peer recognition and visibility of contributions
Bonusly is a complete employee recognition, pulse survey, and incentive system that assists businesses in creating more motivated, effective, and metric-driven teamwork that is consistent with the company's values and appreciation culture. By removing silos, Bonusly enables managers and employees to recognize one another and express gratitude, promoting individual well-being and team building.
Top Features
✔️ Analytics and reports – Find out how recognition trends are evolving in your company by measuring employee engagement and what makes team members happier with their work with detailed analytics and reporting.
✔️ Monthly allowance – Employees are entitled to a small bonus each month to appreciate their coworkers' efforts.
✔️ Public recognition feed – Bonuses are shown in a public feed so that everyone can see what is significant and who is performing across the organization.
Mobile app for employees? Yes – Bonusly's easy-to-use mobile app ensures everyone can redeem rewards on the go.
Slack integration? Yes
Desktop app? Yes
"Bonusly has been a GAME CHANGER. It's quickly become an essential part of our success in working remotely and creating more visibility around small wins!" —Lindsey Kampmeier, VP of People & Culture at Ordermark
---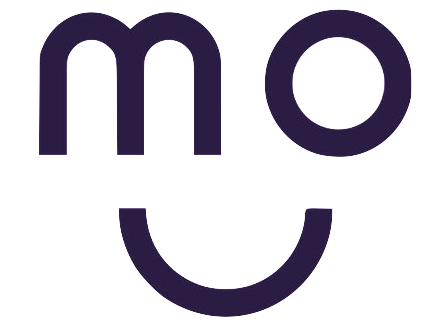 Best for: Cultivating belonging and appreciation in a digital workplace
Mo Rewards is a comprehensive and centralized hub for bringing together and inspiring teams in the modern workspace. Leaders in employee engagement companies use Mo Rewards to celebrate accomplishments, recognize excellence, receive real-time feedback, and encourage high-performance behaviors.
Top Features
✔️ Company awards – Mo Rewards makes it easy to set up, manage and report on nominations and awards.
✔️ Occasions – Mo Rewards offer an easy method to unite people and establish traditions in the celebrations that take place throughout your business.
✔️ Boosts – Automate prompts that nudge others to check in or share moments and accomplishments, so everybody can develop the practice of encouragement and adopt the behaviors of high-performing teams.
Mobile apps for employees? Yes – An easy-to-use mobile app that's available in 12 languages.
Slack integration? No
Desktop app? Yes
"We've seen a 30% increase in employee recognition across the organisation." —Emily Morgan, People Director @ William Hill
---

Best for: Increasing employee loyalty and engagement
Assembly is an excellent option if you're searching for a way to appreciate and reward your staff members. Everyone may quickly receive real-time recognition and rewards with the help of this peer-to-peer recognition platform. To ensure that each employee knows exactly what they have earned, you may even design personalized prizes that are unique to them.
No one's birthday or anniversary ever has to slip between the cracks again, thanks to Assembly! Anyone on your team may quickly appreciate their teammates because of its straightforward, user-friendly layout.
Top Features
✔️ Company values – Reinforce corporate values by tying employee recognition to your key values, so they become more than just words on a wall. This promotes good conduct so that your team learns these principles and lives them out every day.
✔️ Recognize top talent – Ensure that individual accomplishments are acknowledged and celebrated through nominations from peers.
✔️ Reward points – For the greatest flexibility, employees can select from hundreds of gift cards, charities, and customized cultural rewards.
Mobile app for employees? Yes – Assembly supports a PWA app that helps social feeds, rewards, and workflows that can be accessed from any employee's personal device.
Slack integration? Yes
Desktop app? Yes
"We've been honestly surprised at the positive impact Assembly made in team camaraderie. The unique insight into who is positively impacting their colleagues and ultimately the company has been invaluable!"  —Farbod Shoraka, CEO @ Promenade Group, Inc.
---


Best for: Improving transparency and boosting accountability
Eloomi is a neat work-from-home productivity tool that's all about developing people, giving feedback, and providing workers with a new method to advance their careers through training. This 360-degree performance management solution offers a versatile method for evaluating team engagement and gauging the satisfaction level of top performers.
Top Features
✔️ Feedback management – Manage feedback via peer-to-peer recognition, company-wide surveys, and staff evaluations.
✔️ Continuous performance evaluation – Allows leaders to monitor remote team performance over time in order to identify patterns and implement necessary organizational changes.
✔️ Progress reports – Employers may easily and quickly create progress reports for their staff.
Mobile apps for employee engagement? Yes – With the Eloomi Infinite mobile application, employees can conveniently view courses and assignments and have a personalized report to keep track of learning progress.
Slack integration? Yes
Desktop app? Yes
"We have decreased the education time with about 5 days per employee whilst also securing the quality level of what they learn during their onboarding process." —Robert Djeerf, Global Consultant Manager & Head of Monitor Academy
---


Best for: Supporting internal comms and company-wide updates.
Slack is a communication and collaboration platform that is a great remote employee engagement tool. It allows users to create and join channels for specific projects, departments, or topics and to communicate with team members in real-time through instant messaging. Slack also serves as an efficient office management tool supporting file sharing, video conferencing, and integration with other services.
Top Features
✔️ Event reminders – Slack offers the feature of setting reminders, so people won't forget to attend socials, essential meetings, or company events.
✔️ Voice and video call – Use the call feature to iron out details or sync up if a project needs urgent attention and collaboration from team members.
Mobile app for employees? Yes – Slack's iOS and Android apps let workers send updates from anywhere so you can keep your team in sync.
Slack integration? N/A
Desktop app? Yes
"Slack helps us to drive a culture of one global team that is accessible and works closely and cohesively together to deliver great things for our clients and users." —Andrew Walsh, CEO @ Iress
---


Best for: Team collaboration and productivity
monday.com is a feature-rich resource and project management platform that optimizes collaboration and organization, leading to enhanced worker productivity.
As empowerment and clarity are critical drivers of employee engagement, monday.com supports features such as time tracking, automation, and timeline views that offer real-time insights into projects and increased visibility across the board.
Top Features
✔️ Collaboration tools – Teams can manage deadlines, assign tasks, track progress, communicate in real time, and make sure that everyone is pursuing the same corporate objectives
✔️ Lifecycle management – Employers can manage a project's whole lifecycle with lifecycle management, from initial planning and progress monitoring to analytics and reporting.
✔️ Milestone tracking – Business executives can obtain a clear picture of employees' career paths and how they're tracking toward their goals through milestone tracking.
Mobile app for employees? Yes – The Monday.com mobile app is a tool that allows employees to collaborate with their team right from the palm of their hand and stay in tune with the company.
Slack integration? Yes
Desktop app? Yes
"monday.com is ingrained in our work-life and has become an essential operating system at Nissan." —Dustin Searle, Maintenance Engineering Technologist @ Nissan North America
---


Best for: Building workplace culture and community
Nectar is an org-wide recognition platform that can help everyone in your company support one another when working from home. Helping make peer-to-peer highlights and recognition more transparent, Nectar helps engage remote employees to do their best jobs. Additionally, for truly memorable employee awards, you can incorporate a giving component into your recognition program with charities or create your custom company swag.
Top Features
✔️ Shoutouts – By sending heartfelt shoutouts throughout the day, managers and staff may acknowledge and celebrate exceptional work.
✔️ Employee challenges – Create enjoyable challenges, such as the "10k step challenge" or "read a book in 30 days," to encourage employees to invest in themselves and contribute to the organization.
✔️ Social feed – Automatically publish on a social feed so coworkers can pile on the praise and appreciation.
Mobile app for employee engagement? Yes – With Nectar, you can publicly send and receive shout-outs across your organization, anywhere, anytime.
Slack integration? Yes
Desktop app? Yes
"Employee adoption was immediate and I love the focus on our core values." – Lisa, Director of People & Culture
---
People Also Ask These Questions About Employee Engagement Apps
Q: 📲 How does an employee engagement app work?
A: Employee engagement apps help provide employees with a platform to give feedback, communicate with their colleagues, and receive recognition for their hard work while at the same time providing employers with data and insights to improve the overall performance of the company. They typically support features such as surveys, polls, recognition, and analytics.
Q: ✅ How do I choose the right employee engagement app for my company?
A: Ensure that your chosen app supports the features your organizations need, such as surveys, communication tools, and analytics. Some other factors to consider when evaluating different employee engagement apps include ease of use, integration with existing systems, scalability, cost, and data security.
Q: 👩🏽‍💻 How can I implement an employee engagement app in my organization?
A: To implement and adopt an employee engagement app across your organization,  communicate the benefits of the app and how it will be used to increase engagement and motivation. You should provide easy access to training and support to ensure that employees can use the app effectively. Regular monitoring and evaluation will help you to make data-driven decisions to improve the app's functionality and overall employee engagement in the organization.
Q: 👾 What can I do to encourage employees to use an engagement app?
A: Encouraging employees to use an engagement app can be straightforward by making the app easy to use. Incentivizing employees to use it with rewards, especially during launch, can help increase employee adoption and engagement.