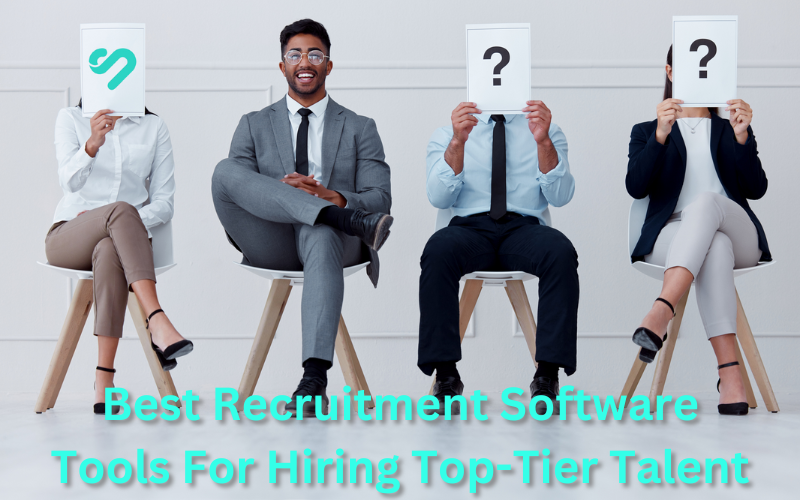 Recruitment software tools are revolutionizing the talent hunting and hiring process.
In fact, 75% of recruiters are using these game-changing tools, and that number is likely to continue to rise.
Part of the reason for the growing popularity of recruiting software is that it allows recruiters to keep up with the demands placed on them by the pace of modern talent-seeking.
In a hurry? These are some of our favorite recruitment software tools for hiring managers this year:
Looking to sync the entire team and collaborate with hiring managers? Want to publish your job posts across multiple job boards all at once? Or do you need to write appealing job postings to attract your dream candidate?
There's a recruiting software tool to help handle each of these tasks.
"63% of job seekers will likely reject a job offer because of a bad candidate experience." — G2.com
Click To Tweet
Now, imagine your ideal recruiting tool. Maybe it has features to help you conduct video interviews, perhaps it segments your applicants and pre-screen candidates, or maybe your perfect solution can assist with everything from recruiting and hiring to onboarding, training, and beyond. Fortunately, we've got you covered.
We've narrowed down the best recruitment software tools for hiring top-tier talent in 2023!
Want to become a better professional in just 5 minutes?
What Is HR Recruitment Software?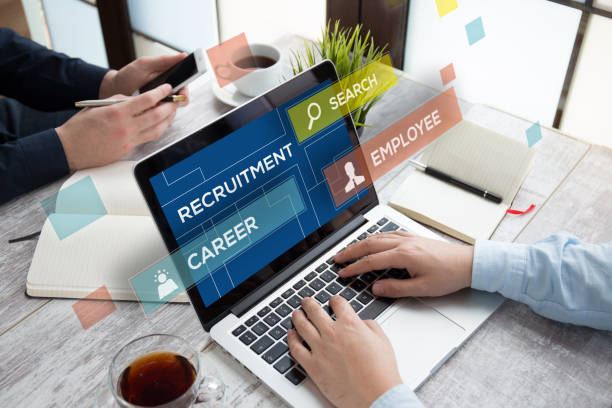 HR recruitment software is a tool that helps human resources professionals and recruiters manage the hiring process.
This type of software automates tasks like job postings, applicant tracking, and communication. HR recruitment tools also offer features such as resume parsing, job board integrations, candidate management, interview scheduling, and analytics reporting.
HR recruitment software can improve efficiency, reduce manual effort, enhance the candidate experience, and enable data-driven decision-making to support talent acquisition by centralizing and automating recruitment tasks.
Benefits Of HR Recruiting Software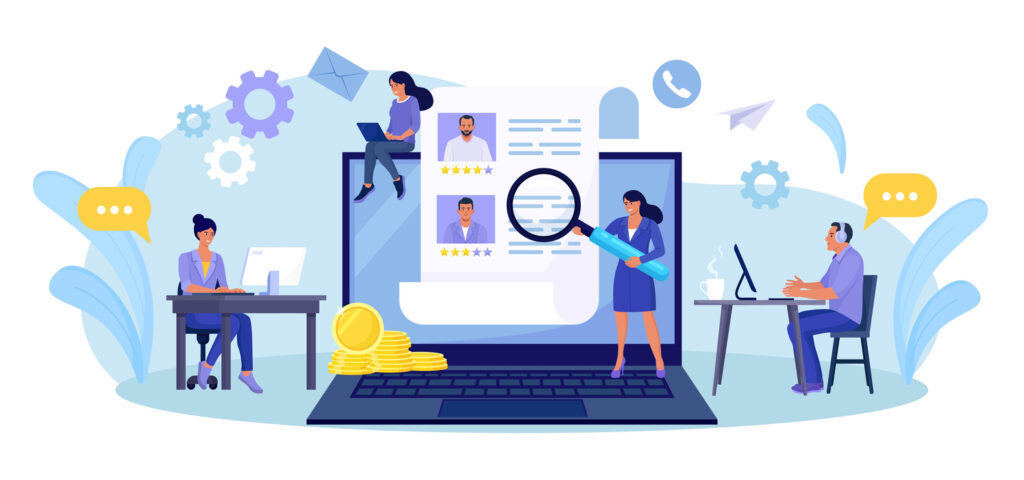 Efficiency – Recruiting software can improve efficiency by automating manual tasks and streamlining workflows. Additionally, it provides tools for well-coordinated collaboration that can result in time savings, improved productivity, and faster hiring processes.
Automation – These tools automate repetitive tasks like resume screening, interview scheduling, and candidate communication. This frees up recruiters to focus on strategic decision-making and building relationships with potential hires.
Speed – HR software helps speed up the hiring process by making it easy to access applicant data, promoting excellent communication among stakeholders, and providing streamlined workflows that shorten the time it takes to fill positions and ensure a more timely recruitment process.
Talent – Organizations use recruiting solutions to enhance their talent acquisition efforts. This is achieved through advanced sourcing tools, candidate relationship management features, and data-driven analytics, which enable better decision-making during the hiring process and help attract and identify top talent.
Better collaboration – The use of recruiting software helps hiring teams collaborate by offering a centralized platform where they can share feedback and interview evaluations.
Build a candidate database – HR software solutions help hiring teams work together by giving a single platform for sending and receiving candidate information, feedback, and interview evaluations.
Analytics – The use of analytics in HR tools help HR professionals to make data-driven decisions, improve recruitment strategies, measure their effectiveness, and choose the right candidates.
Best Recruitment Software Tools For HR Leaders & Hiring Managers
Best for: Simplifying your hiring process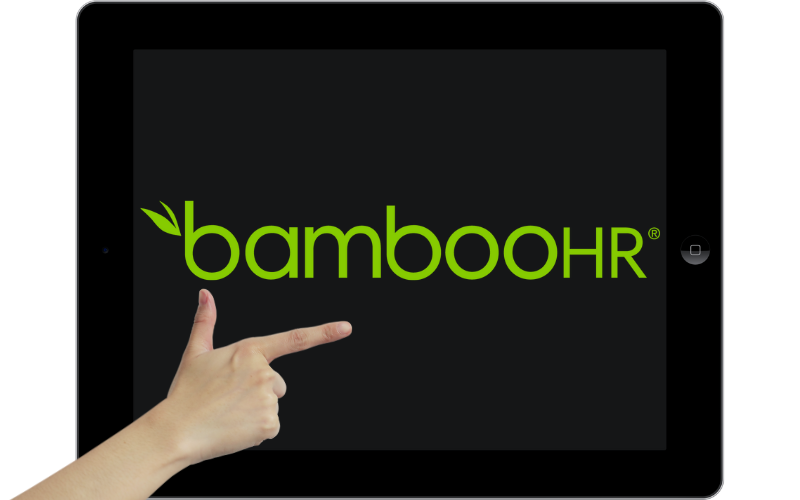 What is BambooHR?
BambooHR is more than just a recruitment tool; it is a comprehensive HR software solution that streamlines the entire employee lifecycle.
With its intuitive interface and powerful features, BambooHR empowers organizations to efficiently find and hire talented individuals while maintaining a personal touch throughout the process. By automating manual HR processes and centralizing employee data, BambooHR lessens the burdens of administrative tasks such as onboarding, offboarding, time-off management, and performance reviews.
This automation reduces the burden of time-consuming paperwork, freeing up HR professionals to invest their energy in more strategic and impactful initiatives.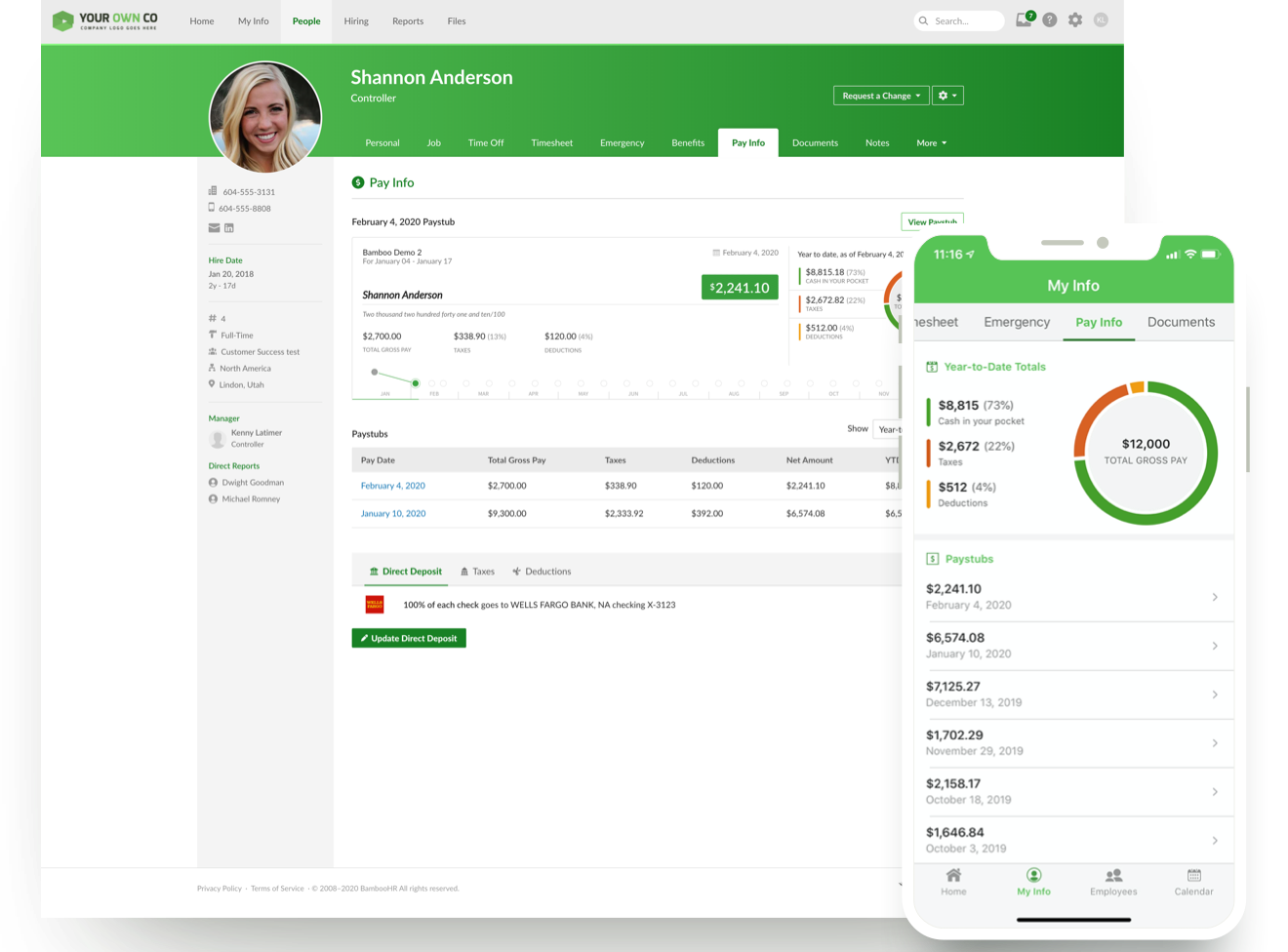 Top Features
1) Applicant Tracking System
BambooHR's recruiting software helps you stay organized throughout every stage of the hiring process. This allows you to focus on finding the best fit for the job and providing an excellent candidate experience.
2) Mobile Hiring App
The free mobile HR app allows you to access essential BambooHR functions at any time, no matter where you are. This means you can use it to look up a coworker's phone number, or even approve a time-off request, whether you're at the bus stop, in the lunchroom, or after your kickboxing class. Today's modern HR work doesn't always happen at a desk or office, and the mobile app is designed to keep up with your busy schedule.
3) New Hire Onboarding
By using BambooHR, you can optimize employee onboarding and place greater emphasis on creating a more pleasant first-day experience. Utilizing BambooHR's onboarding tools allows for quicker document completion, and electronic signatures through customizable preboarding packages, and simplifies setting up new hires in advance with welcome emails and IT checklists.
Top Companies that use BambooHR:
Shazam
SoundCloud
ClassPass
Best for: Hiring contractors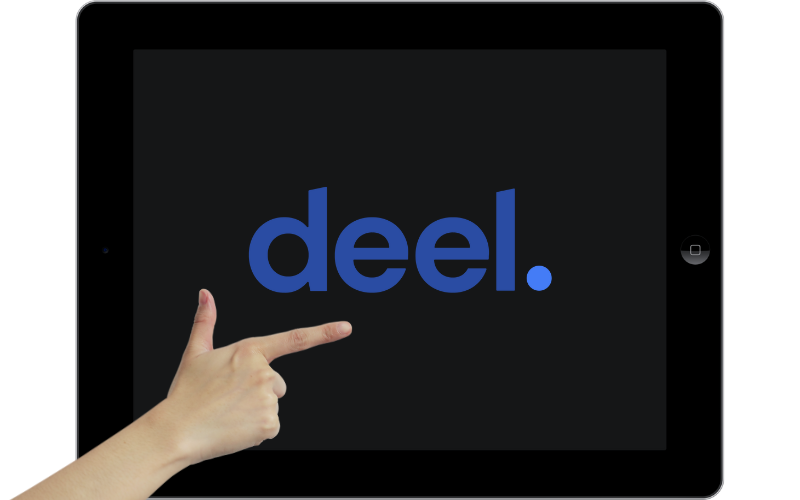 What is Deel?
Deel is a platform that can help teams overcome boundaries in hiring and management. It provides a range of tools, features, and guidance that can be used in one place. This enables businesses and teams to work together and unlock new opportunities. Deel has expanded beyond just hiring to simplify all aspects of building a global team.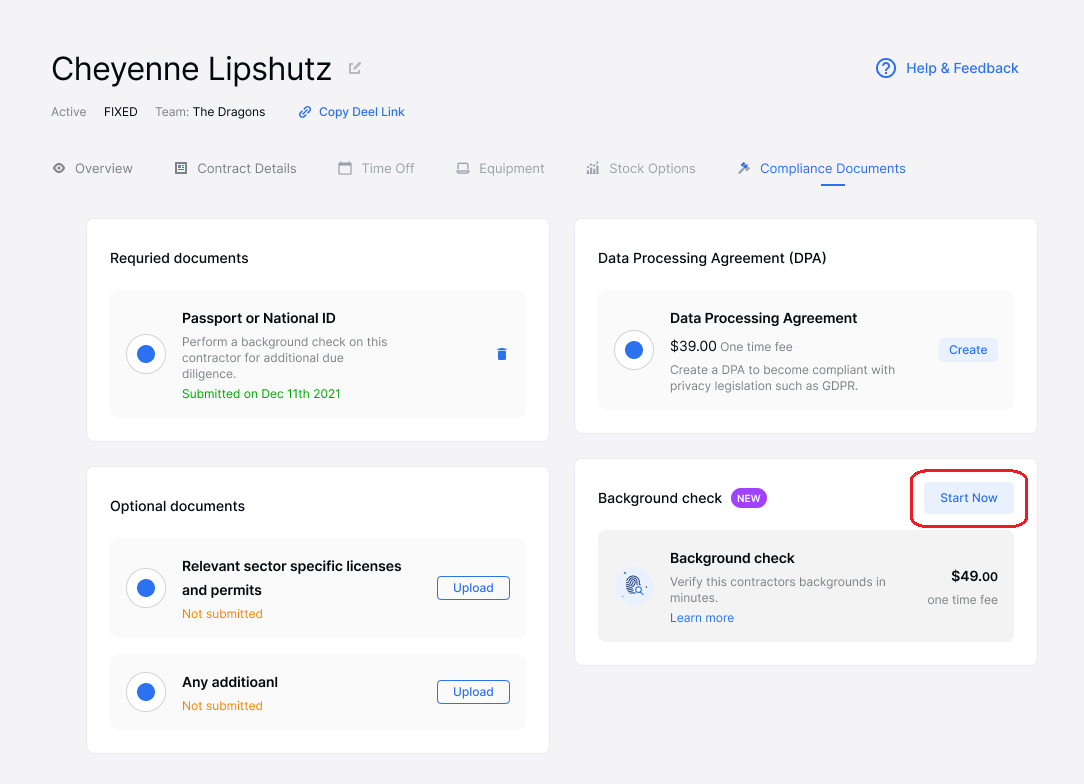 Top Features
1) Background Checks
Many companies around the world screen job applicants to safeguard their business and ensure compliance. However, managing this process across different HR platforms can be cumbersome. Deel allows HR to request background checks with just a few clicks. There is no need to log into different platforms or follow up with documents. Deel handles all the administrative work, and candidates can verify their identity using a mobile or desktop device. They can also track the status of their background check and receive support through the Deel app.
2) Immigration
Deel's in-house immigration team can simplify the process of obtaining the proper visa for global teams in more than 25 countries. They handle all the intricate visa administration, which can take months, freeing up valuable time for your HR team. With the help of their immigration experts, the visa process becomes easier than ever.
3) EOR
To hire an employee in a different country, you typically need to establish a local entity which can be a time-consuming and ongoing process to manage payroll and HR. However, with the Employer of Record product, Deel can hire employees on your behalf and ensure they are fully integrated into your team. We take care of all localization requirements such as minimum wage and country-specific documentation, so you can onboard new employees quickly and compliantly.
Top Companies that use Deel: 
Best for: Automating your recruitment process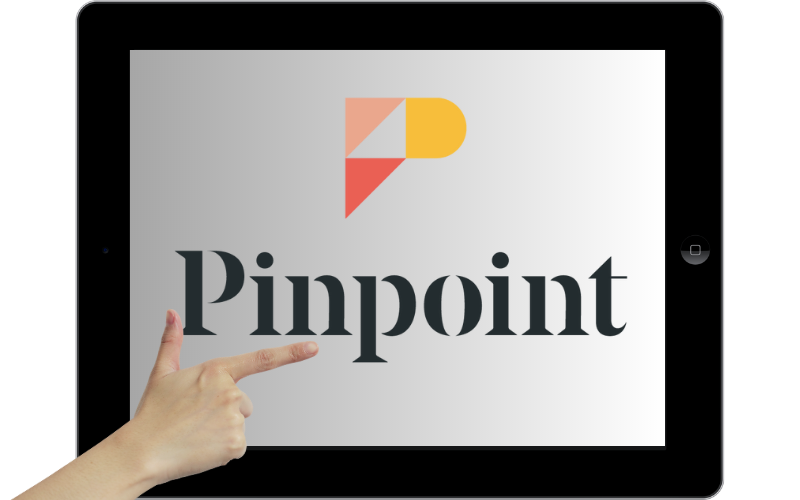 What is Pinpoint?
Improve your hiring process with Pinpoint, a talent acquisition software that comes with unlimited support. It offers automated job advertising, a well-designed careers site, and a mobile-friendly application process to attract suitable candidates. You can use intelligent filtering to find the best candidates, enlist hiring managers' help to make the shortlist, automatically schedule interviews, and make unbiased hiring decisions using blind recruitment and candidate scorecards.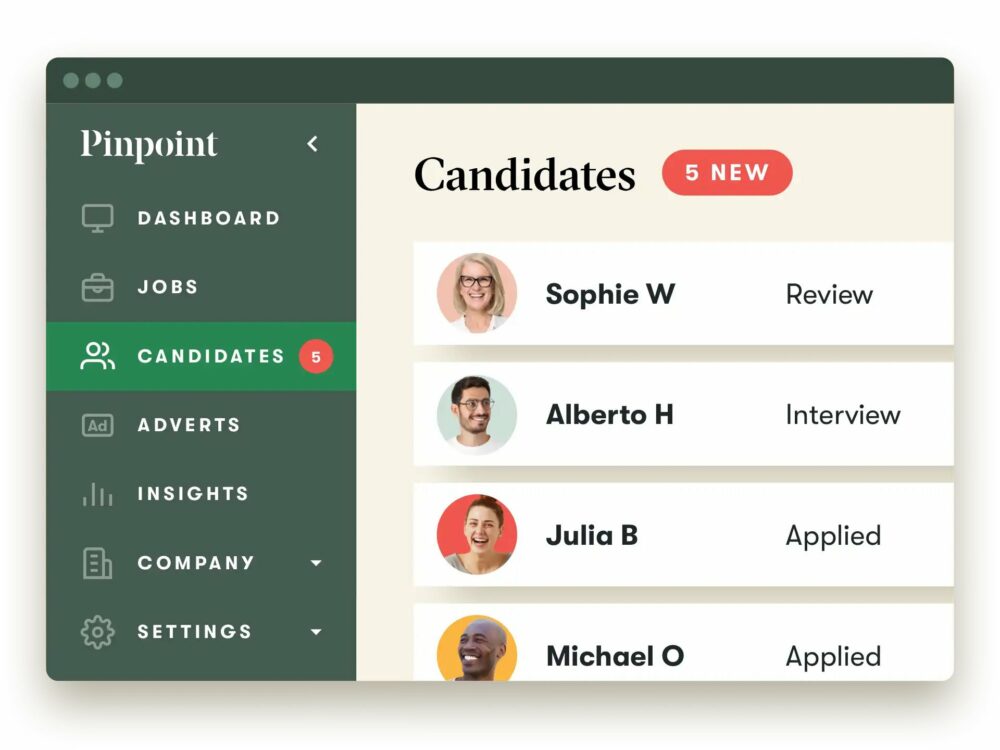 Top Features
1) Branded Careers Website
Pinpoint will create a personalized job site that attracts quality candidates through an attractive and engaging design. It goes beyond just a list of job openings.
2) Recruitment Agency Portal
Keep track of your agencies and the candidates they provide in one convenient location. Your agencies will have access to a portal where they can share new candidates with you and stay informed about the progress.
3) Recruitment Analytics Dashboard
Pinpoint is a comprehensive talent acquisition software that enables you to attract, hire, and retain top talent. With powerful reporting features, you can quickly identify key insights and improve your entire recruitment processes (for example, seeing if your leads are coming from LinkedIn or other social media platforms). Plus, this software comes with unlimited support to ensure your success. Take charge of your recruitment today with Pinpoint.
Top Companies that use Pinpoint: 
JT Group
Icario
Pivot Energy
Best for: Hiring international employees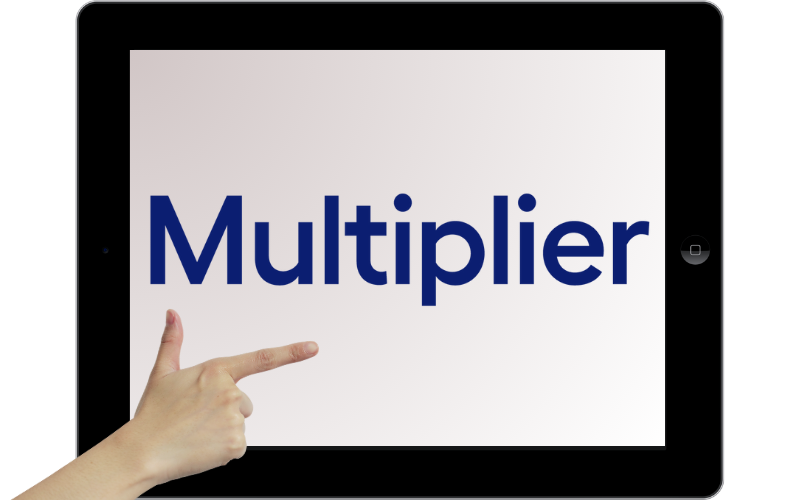 What is Multiplier?
This cutting-edge solution helps you expand into new markets and grow quickly while Multiplier takes care of your global teams. You can avoid the complexities of creating a new entity and easily onboard, pay, and provide benefits compliantly across borders, all while staying connected with your team.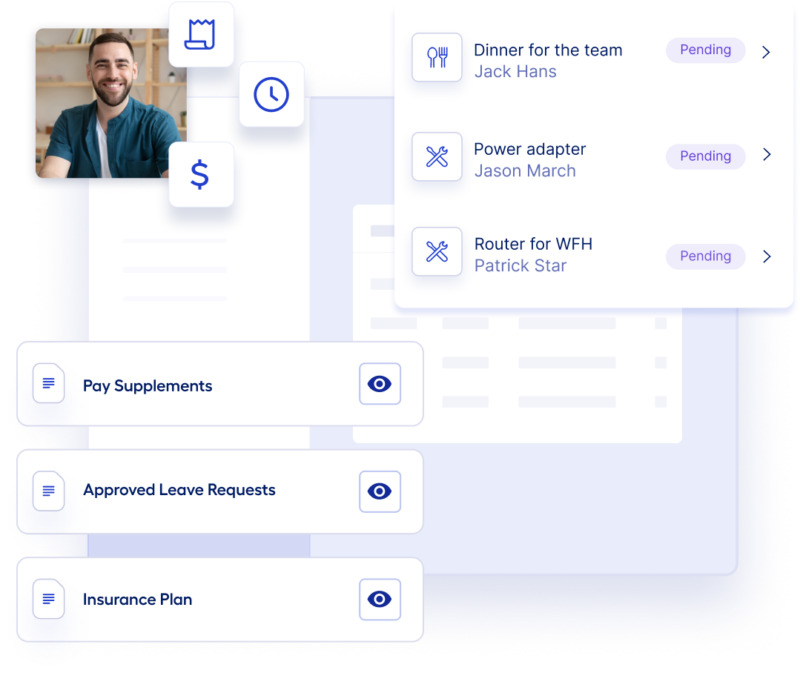 Top Features
1) Multi-country Payroll
Easily pay your global team in over 120 currencies with just one click. You can receive a single monthly invoice in the currency of your choice. In addition, you can manage your employees' taxes, allowances, bonuses, social contributions, and statutory deductions in more than 150 countries.
2) Customizable Plans
Ensure that all your employees, regardless of their location, receive the same high-quality benefits and insurance. You can tailor the insurance packages to fit the needs of each employee, including coverage for dependents, quickly and easily.
3) Compliance
Multiplier can create contracts that comply with local regulations and take care of adherence to labor and tax laws specific to each country. It can be costly to make mistakes in this area, but Multiplier's team of experts can prevent these from occurring. Multiplier handles all aspects of risk management from the beginning to the end. Additionally, they offer insurance that is compliant with local laws and manage the necessary legal tax contributions for over 150 countries.
Top Companies that use Multiplier: 
Uber
Monde Nissin
Korn Ferry
Best for: Sourcing the right candidates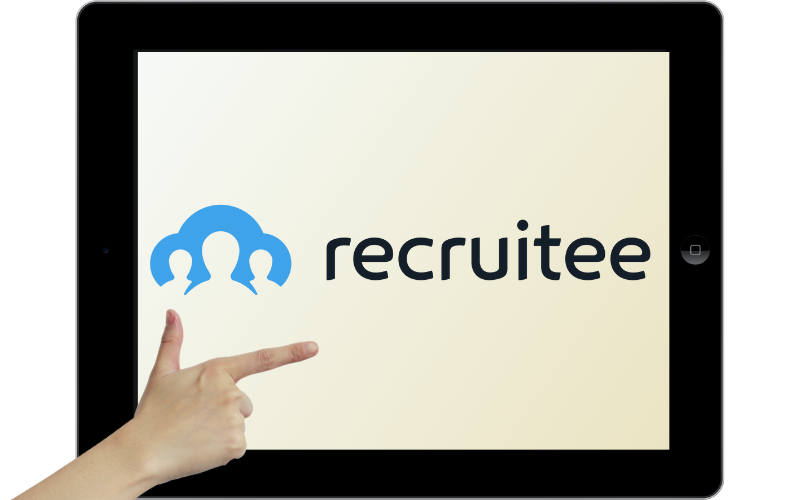 What is Recruitee?
Recruitee is a recruitment software that makes the hiring process fun. It is packed with features that enable organizations to attract, evaluate, and hire top talent. Recruitee also provides a hub for hiring teams to collaborate on managing candidate profiles, track their progress, and communicate with each other.
It also creates job postings with your brand, manages applications, and facilitates interviews. Recruitee's intuitive interface, flexible workflows, and advanced analytics provide HR professionals with the necessary tools to make data-driven decisions and ensure a successful hiring process.
This tool is suitable for both small businesses and large enterprises as it enhances efficiency, improves candidate experience, and helps organizations build exceptional teams.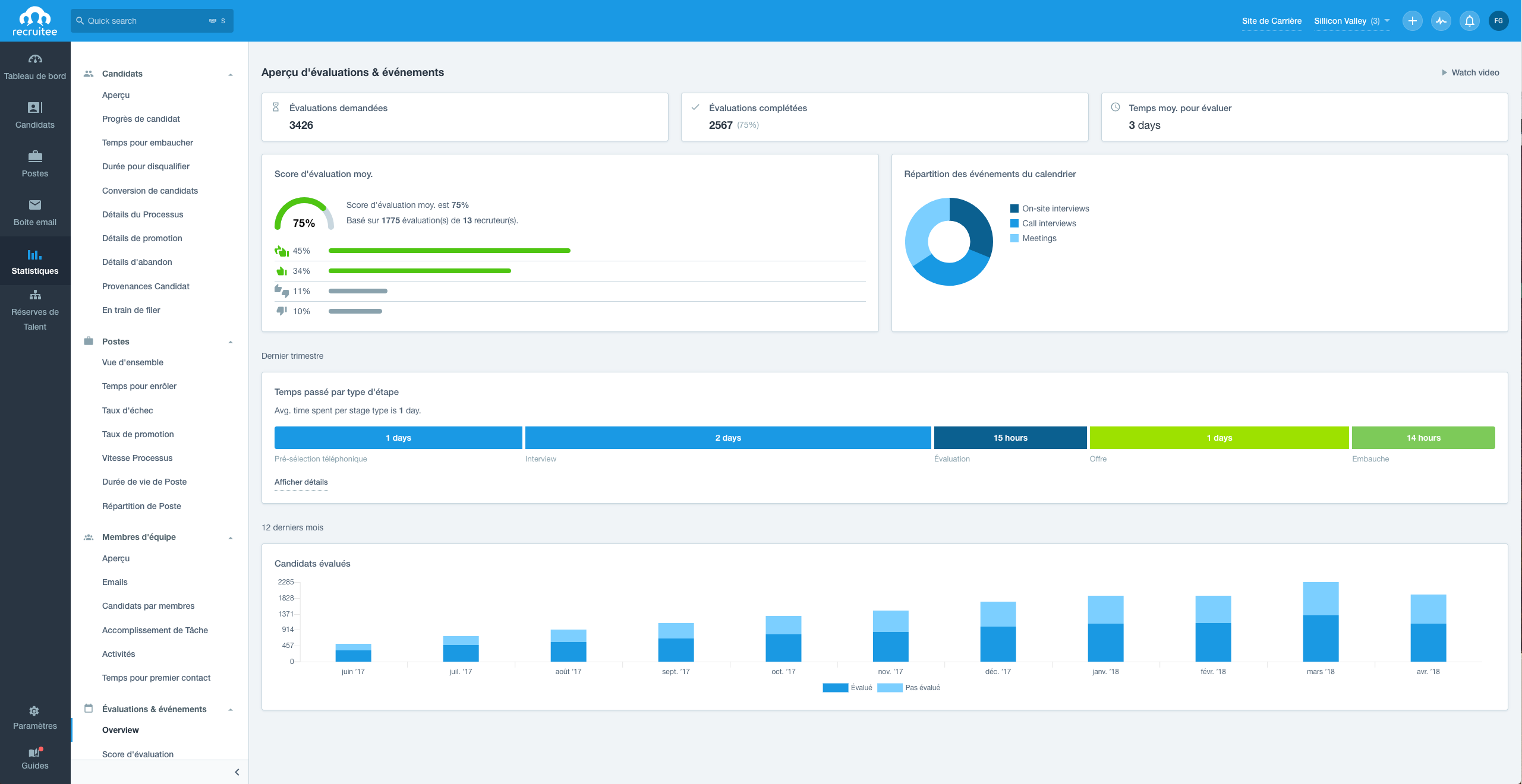 Top Features
1) CareersHub
You can create a career website with hiring data tracking and analytics even if you don't have technical or marketing skills. Additionally, the analytics tool is easy to use, and you can select the language of your site for your target audience.
2) Hiring Teams
Set team member roles for hiring, use discretion settings for salaries and private notes and collaborate in hiring by using team notes, tags, and mentions.
3) Pipelines
You can stay informed about your candidate journey, personalize the stages, utilize templates, and automate tasks to minimize your manual workload. With candidate reminders and the job scheduler, you won't miss any important details.
Top Companies that use Recruitee: 
Best for: Hiring managers collaborating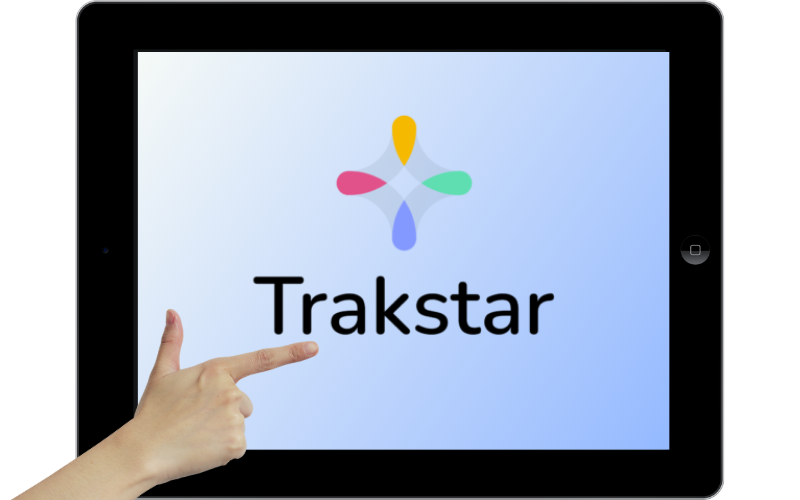 What is Trakstar?
Improve employee performance during key moments in their career development using Trakstar, a purpose-built HR talent development platform that connects all stages of the employee lifecycle.
This innovative software and expert support eliminate manual processes and allow you to make smarter decisions in attracting, retaining, and engaging your workforce. Trakstar includes four top-notch products in one powerful solution, streamlining your daily responsibilities and providing more time to make a significant impact.
Top Features
1) Workforce Analytics
Trakstar's built-in HR analytics software provides critical talent management analytics and data that can help you envision how HR can contribute to achieving outstanding business outcomes.
2) Applicant Tracking
Trakstar Hire is an excellent HR hiring software that enhances the candidate experience, shortens timelines, and ensures you hire the candidate you seek through step-by-step applicant tracking.
3) Learning Management
Invest in your workforce by using Trakstar Learn, which is a specialized learning management system designed for HR leaders to build training systems, learning paths, onboarding programs, and upskilling content.
Top Companies that use Trakstar:
Forbes
StateFarm
BlueCross BlueShield
Best for: Hiring at scale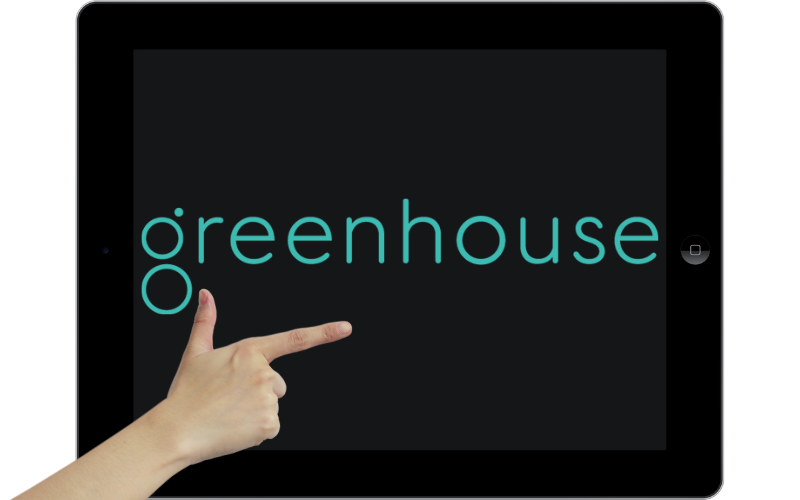 What is Greenhouse?
Greenhouse is a recruitment software that can be customized to meet the needs of companies in a changing work environment. It helps companies with hiring and provides insights on their hiring process along with identifying areas for improvement — regardless of whether or not they are currently hiring.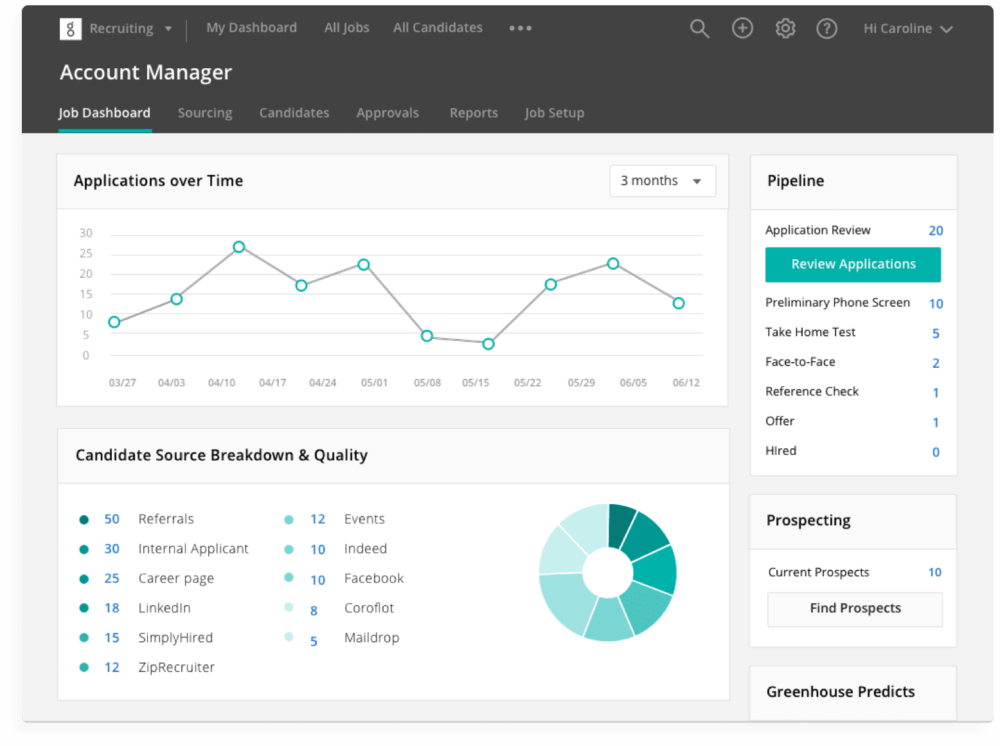 Top Features
1) Structured Hiring
Structured hiring helps companies to better align recruiters, recruiting teams, and hiring managers, enhance the candidate experience, and ultimately make better hiring decisions.
2) Talent Sourcing
Provide your recruiters with a CRM system that assists in creating an automated, measurable, and result-driven talent community. You can use a single platform to keep all your prospect and candidate data up-to-date. This enables smooth collaboration with hiring teams and allows stakeholders to perform their tasks with ease, thanks to customizable permissions and task notifications.
3) Candidate Experience
Greenhouse offers a suite of tools that enables you to provide an exceptional experience for job applicants. With features such as automated tasks, customizable branding for careers pages and emails, and a candidate feedback survey, you can constantly improve your hiring process. The platform also includes custom job boards, simple application procedures, and a feature that allows candidates to schedule interviews at their convenience, making the entire process easy for everyone involved.
Top Companies that use Greenhouse: 
HubSpot
SquareSpace
InVision
Best for: Customizing your recruiting system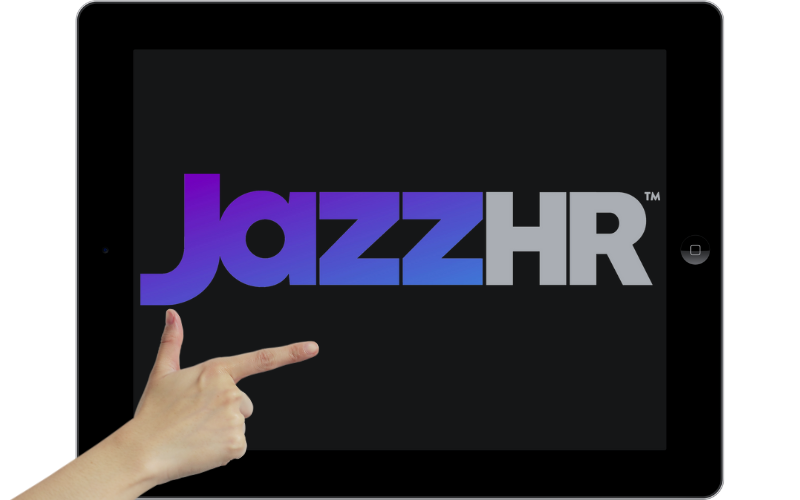 What is JazzHR?
JazzHR is a recruitment software that is easy to use and has a lot of features. It helps businesses find and hire talented people quickly. With JazzHR, you can scale up your recruitment process to build a great workforce for the future. JazzHR can help you simplify the recruiting process without any hassle.
It covers all the important steps, including candidate sourcing, employer branding, interviews and assessments, compliance, reporting, and collaborative hiring.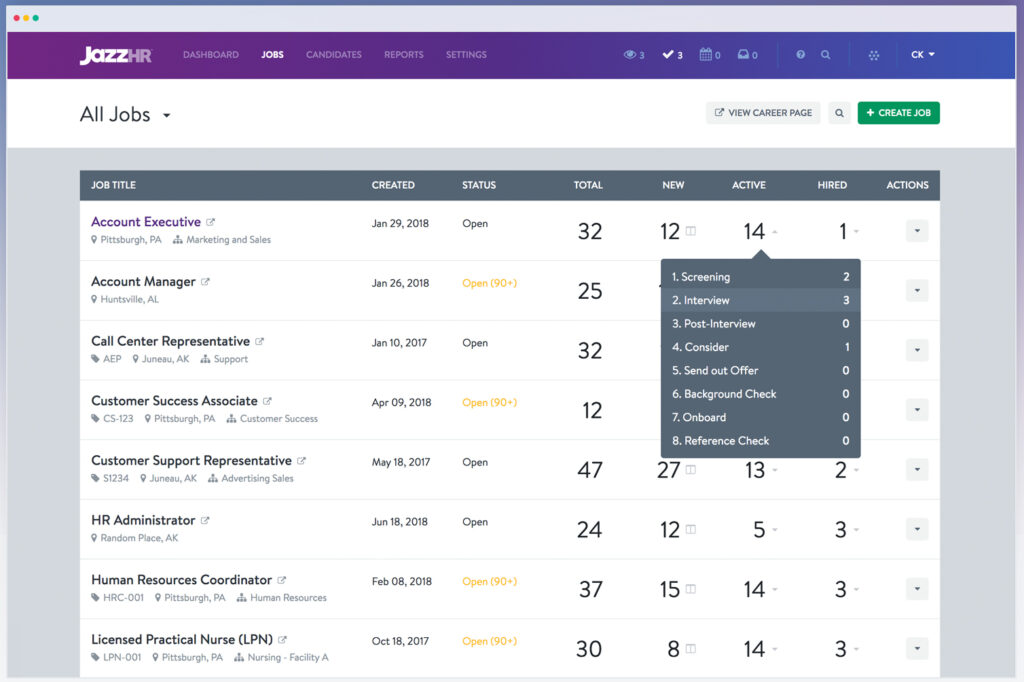 Top Features
1) Employer Branding
With JazzHR's recruiting software, you can customize your branding options to promote your brand. By personalizing your recruiting process and creating customizable assets, you can enhance your brand while providing a more consistent experience for candidates.
2) Candidate Sourcing
JazzHR can help you find better candidates more quickly by providing job board capabilities that allow you to manage your candidate pool and source from top channels with just one click.
3) Applicant Tracking
With its advanced features, BambooHR enables organizations to rank and track new candidates in a unified system. By replacing outdated methods like spreadsheets, organizations can eliminate the hassle and potential errors associated with manual data management. The software empowers HR professionals to easily manage candidate profiles, track their progress throughout the hiring process, and collaborate effortlessly with team members. This not only saves time but also improves the overall candidate experience, ensuring a smooth recruitment journey from start to finish.
Top Companies that use JazzHR:
ZipRecruiter
LinkedIn
SalesForce
---
People Also Ask These Questions About Recruitment Software
Q: Can you test out recruitment software before purchasing? 
A: Yes, you can try out recruitment software from various providers before buying it. This can be done with a free trial or demo version of the software. During the free trial, you can explore the software's features, functionality, and user interface for a limited time. Trying out the software beforehand allows you to decide if it's right for your specific hiring needs and meets your organization's requirements and preferences.
Q: How do I choose the right recruitment software for HR? 
A: To make an informed decision on the right recruitment software for HR, you should consider these key steps: Assess your needs, research available options, evaluate features and functionality, and consider user experience, integration capabilities, scalability and flexibility, pricing, and support. Additionally, seek recommendations and demos.
Q: What specific features do HR recruitment software tools offer? 
A: Recruitment software tools for HR have a variety of features designed to make the hiring process better. This includes applicant tracking systems (ATS) that manage job postings, job descriptions, and candidate applications, resume parsing that extracts relevant information from resumes, job board integration that opens up a wider pool of candidates, and candidate relationship management (CRM) that fosters and engages with candidates. In addition to what was mentioned earlier, the platform also has tools for scheduling interviews, working together on hiring decisions, conducting assessments and candidate screenings, supporting new hires and departures, generating reports and analyzing data, and providing mobile access for managing recruitment tasks while on the move.
Q: What data analytics and reporting capabilities does recruitment software provide? 
A: Recruitment software can provide valuable insights into the hiring process by offering strong data analytics and reporting capabilities. Recruitment metrics such as time-to-fill, cost-per-hire, source effectiveness, and candidate conversion rates can be tracked and analyzed using the software. With the help of reports and visualizations, HR professionals can identify bottlenecks, evaluate different recruitment channels, and make decisions driven by data. Recruitment software can provide demographic data, diversity metrics, and performance analytics to aid in workforce planning and enhance diversity and inclusion efforts. Utilizing these reporting features can assist organizations in improving their recruitment strategies, creating a positive candidate experience, and continually enhancing their hiring processes.
Q: Can HR professionals use cloud-based recruitment software?
A: Yes, HR professionals can make use of cloud-based recruitment software, which is becoming more and more prevalent in today's HR practices. By taking advantage of cloud-based software, HR professionals can safely access the recruitment platform from any location with an internet connection, including laptops, tablets, and smartphones. Cloud-based recruitment software allows HR professionals to easily manage recruitment tasks, review candidate profiles, collaborate with team members, and access important data and reports from anywhere, without being physically present in the office. It is a practical and efficient choice as it offers scalability, data security, and seamless updates, thereby streamlining recruitment processes and boosting productivity.