The corporate world has transformed into an asynchronous, anytime, anywhere work environment. Entire workforces have gone global, teams are distributed, and the technologies that made these shifts possible are constantly evolving.
It could be argued that few roles have been affected by the rapid changes of the past few years as much as Human Resources (HR) professionals.
In a hurry? These are a few top-rated cloud HR systems:

Recruiting, hiring, and helping to manage employees from everywhere comes with its own set of challenges. Fortunately, HR cloud software tools are an absolute job-saver for modern HR teams trying to keep up with the complicated task of dealing with dispersed teams.
"More than half of companies now use specific tools to help with recruitment. 36% of HR professionals would like to use special programs and tools for recruitment." — Gitnux
Click To Tweet
Cloud HR software tools give your HR team the ability to access and manage employee information and data at a moment's notice. However, the key is picking the right tool to make your organization hum.
That's why we've carefully curated the best cloud HR software tools for teams in 2023. From small businesses to larger enterprise companies, the HR systems in this guide help you manage payroll, hiring, onboarding, compliance, and other key parts of running a successful business.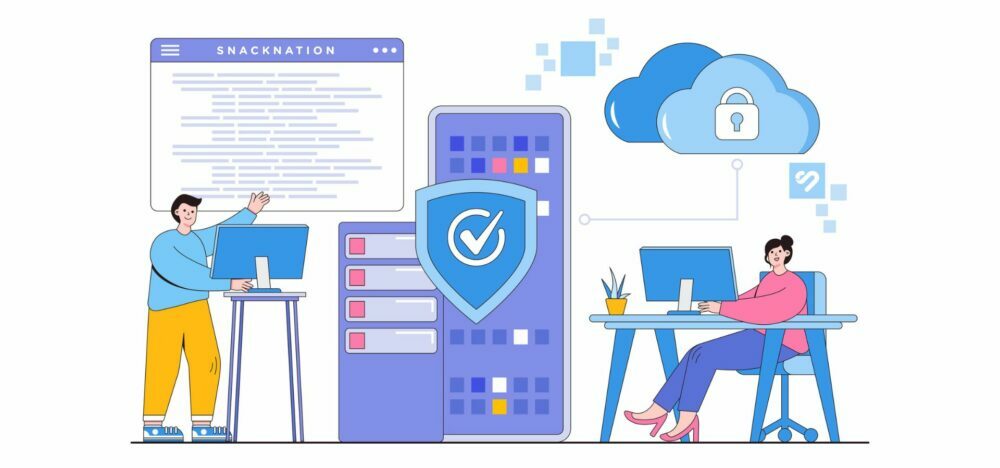 In this article, we're going to go over the top HR cloud software solutions and the key benefits and features of each one. 
Want to become a better professional in just 5 minutes?
12 Best Cloud HR Software Tools for Human Resources
Navigating the vast landscape of Human Resources management can be a tad intimidating. However, with the innovative use of cloud HR software tools, this task becomes more accessible.
These cutting-edge cloud HRMS offer unparalleled flexibility, effectiveness, and integration, tailored to meet the ever-evolving needs of modern businesses.
Now, let's delve into the top platforms available and highlight their key features and benefits. By exploring these platforms, you can transform your HR operations. Whether you're a startup or a small business owner seeking to simplify processes or an HR professional aiming to enhance collaboration, this guide provides valuable insights into the tools that could be your next game-changer.
Best cloud hr software for: Giving you an end-to-end HR solution to handle payroll, benefits, and, of course, HR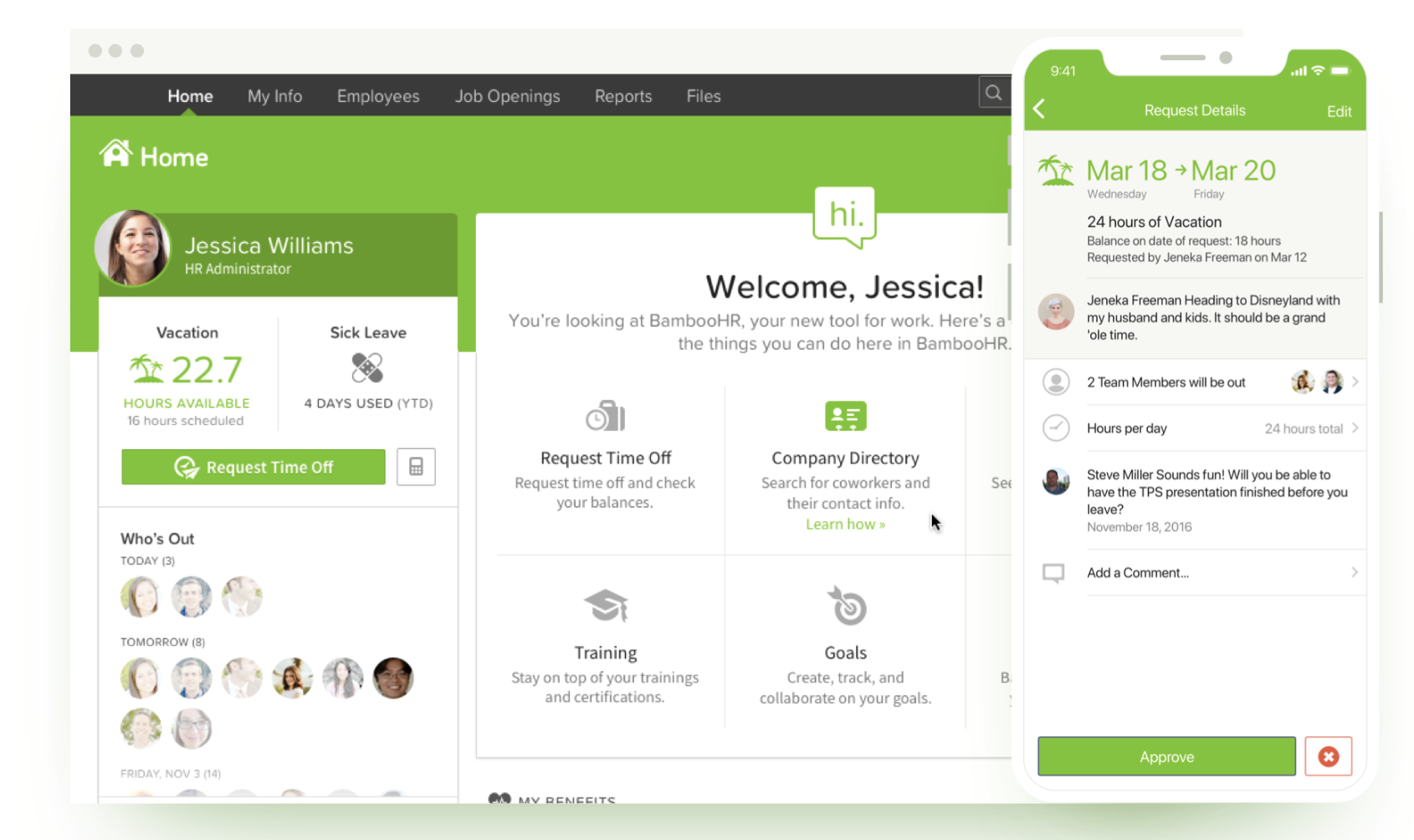 BambooHR, the comprehensive HR management software, brings together all the essential tools and features you need for your HR processes. With BambooHR, you can manage employee information, maximize onboarding and offboarding, automate time-off tracking, and much more without straining to accomplish these HR tasks.
Top Features
Employee Records — With BambooHR, you can wrangle up all of your sensitive HR data in one organized and secure HR database.
Workflows & Approvals — With workflows, you can distribute the burden of approvals and data entry, ensuring you're never overwhelmed by a lengthy queue at your door or a mountain of forms on your desk.
Reporting & Analytics — Generate instant and detailed reports on almost any data in BambooHR® with just a few clicks. Gain valuable insights and make data-driven decisions with ease. Simplify your reporting process and save time, allowing you to focus on driving success in your organization.
Why we love this cloud HR system: BambooHR saves you valuable time and effort, allowing you to prioritize nurturing your people, enhancing the employee experience, and propelling your business toward success.
Set up your end-to-end HR solution to handle payroll, benefits, and, of course, HR with BambooHR.
Best cloud hr software for: Running every aspect of your HR processes at scale

monday.com is a versatile work operating system that allows organizations to create custom workflow apps in a code-free environment. It helps teams manage and track projects, tasks, and day-to-day work with its visually appealing interface and ease of use.
It offers a wide range of integrations and automation to fit various industries and departmental needs.
Top Features
Kanban — Prioritize tasks and strike a balance between the demands placed upon you. By carefully assessing the urgency and importance of each task, you can allocate your time and resources in a way that maximizes productivity and minimizes stress.
Gantt — Visualize project milestones and dependencies, so your team can stay in sync and oftentimes, better yet, work asynchronously.
Dashboards — Leverage real-time insights that provide valuable information and analysis, empowering you to make informed choices with confidence.
Why we love this cloud HR system: The collaborative cloud HRIS features facilitate team communication and transparency, providing real-time insights into project status and performance. monday.com's scalability and flexibility make it a popular choice for improving efficiency and aligning teams toward common goals.
Keep your business operating effectively from Monday to Friday with monday.com!
Best cloud hr software for: Compliance and topical expertise on all things HR, Payroll, and Benefits.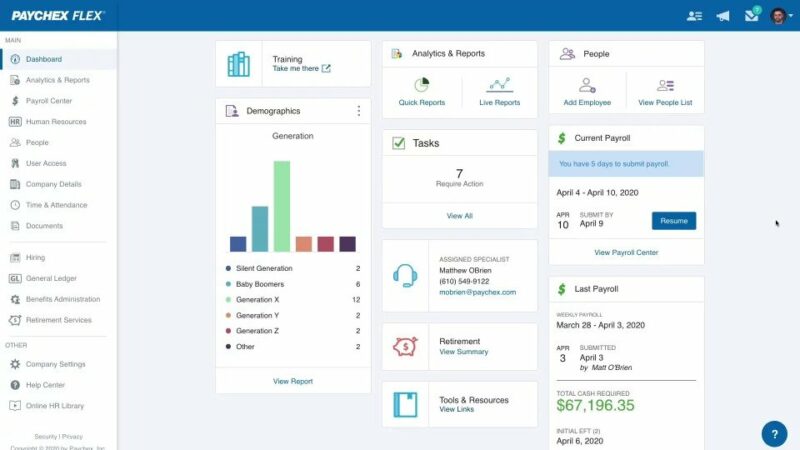 Paychex is a feature-rich all-in-one HR, Payroll, and Benefits software that helps you manage the full employee cycle from hiring to retiring with confidence. The company is perhaps best-known for its compliance capabilities, innovative technology, and superior performance.
Top Features
PEO (Professional Employer Organization) services — Comprehensive HR outsourced services with personalized expert guidance
Size-based solutions — Paychex offers solutions that cater to the size of your business, so you're not paying for what you don't need, ever.
Employee Retention Tax Credit (ERTC) — An in-house ERTC expert will determine eligible wages, forecast credit, and prepare and file amended returns where needed.
Why we love this cloud HR system: Paychex offers you the cost benefits of outsourcing your HR, Payroll, and Benefits without having to compromise at any time on quality. If anything, for a competitive price, you'll also have access to experts in their field who can provide personalized advice.
Regardless of the size of your operation, you can use Paychex to set up a full-service HR, Payroll, and Benefits system that delivers.
Best cloud hr software for: Growing engagement and productivity in teams through automated recognition features.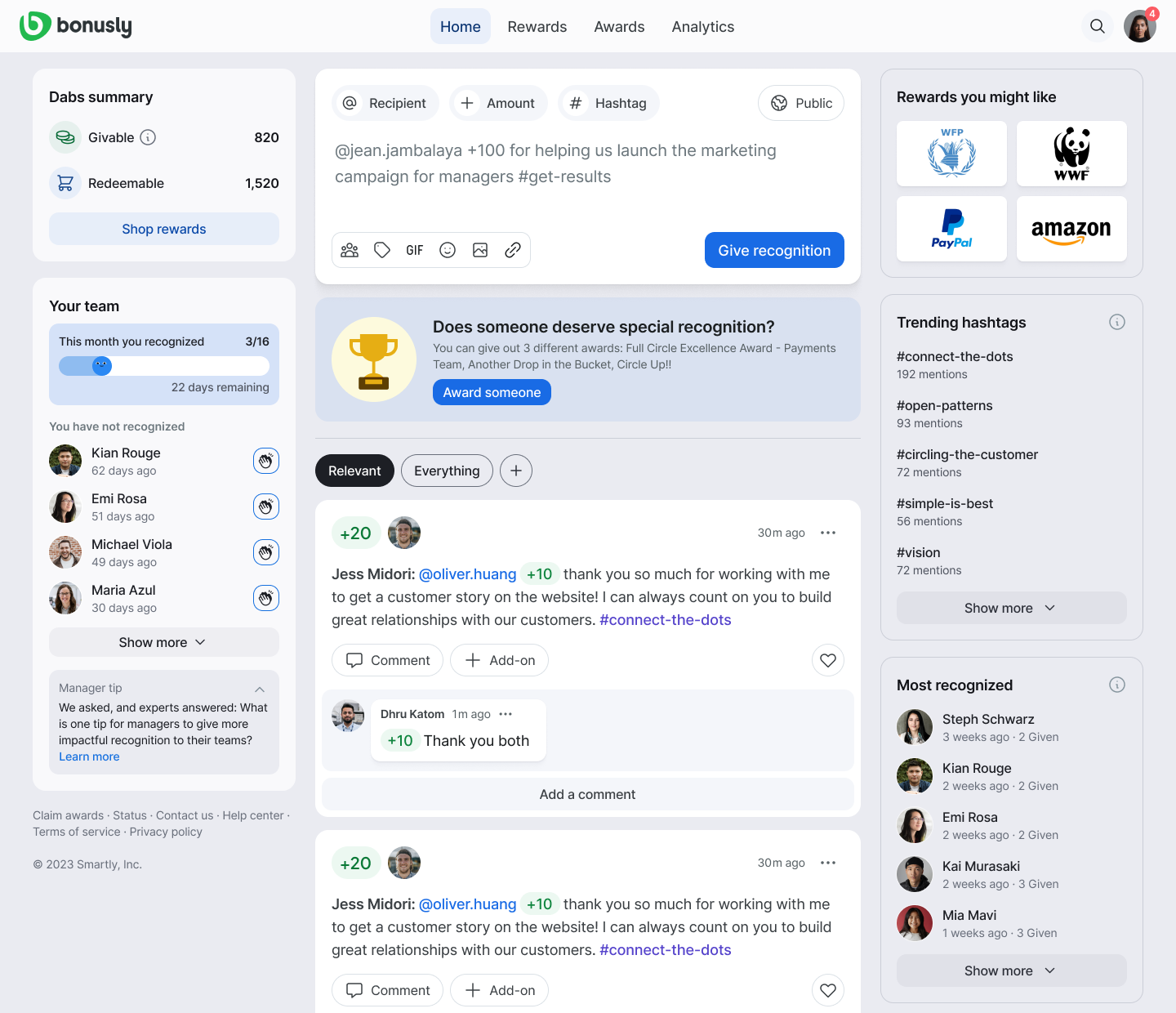 Bonusly is a full-fledged recognition software dedicated to the cause of helping you drive employee engagement, loyalty, and productivity throughout the organization. Aside from giving you many different ways to recognize your employees, you also have the ability to collect and analyze performance and integrate the software with all your frequently-used HR tools.
Top Features
Multiple ways to engage using the software — Peer-to-peer recognition, rewards, automated milestone recognition, and incentive programs.
Employee analytics — Use the comprehensive dashboard analytics to understand top performers, adoption trends and themes, participation metrics, and recognition breakdowns.
Integrations — Easily merge HRIS data with Bonusly without needing an additional login. Also integrate with chat and collaboration software, mobile apps, and swag software! Refer to the integrations page for a list of available integrations as well as additional features.
Why we love this cloud HR system: Bonusly is an easy way to plug recognition into your HR workflows easily and seamlessly. Recognition has been recognized as a key driver for improving productivity at the workplace.
Want to implement an easy-to-use and seamless software that merges with your existing HRIS?
Best cloud hr software for: Payroll, HR, and compliance for global teams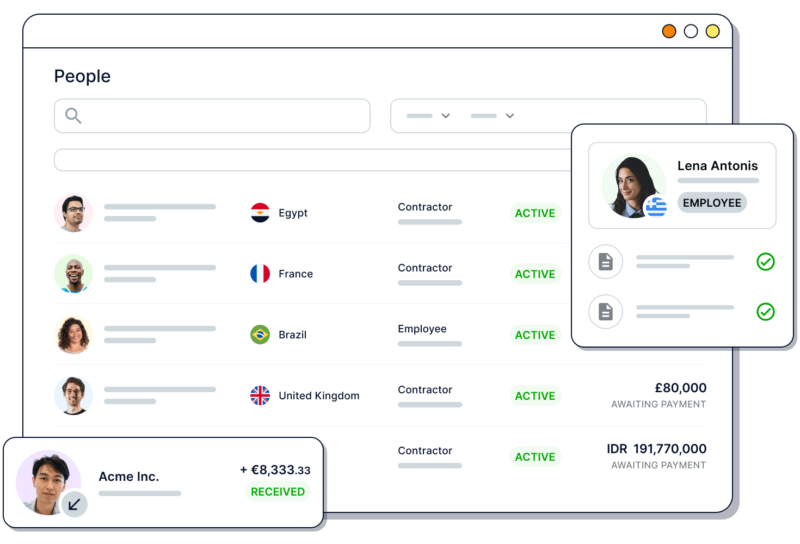 Deel is an all-in-one platform that empowers thousands of companies to effortlessly expand their global reach with unparalleled speed and flexibility.
By integrating global hiring, HR, and payroll functionalities into a single system, Deel simplifies the entire process, making it easier than ever for businesses to navigate the complexities of international operations.
Top Features
PEO — Handle payroll, benefits, and HR processes for US-based teams, ensuring accurate and timely management of employee compensation, benefits administration, and human resources functions.
Background Checks — Run compliant background checks globally with this robust and secure cloud HR software solution. Optimize your screening process, access reports, and ensure peace of mind when making important hiring decisions.
Integrations — Connect your HR systems, automate processes, and enhance effectiveness. Experience the power of automation to boost your HR operations and unleash your team's full potential.
Why we love this cloud HR system: With Deel, you can tap into the most extensive coverage on the market and hire anywhere in five minutes using its 100+ Deel entities and visa support.
Expand your worldwide workforce and scale efficiently with Deel!
Best cloud hr software for: Managing your employees' payroll, benefits, expenses, devices, apps, and more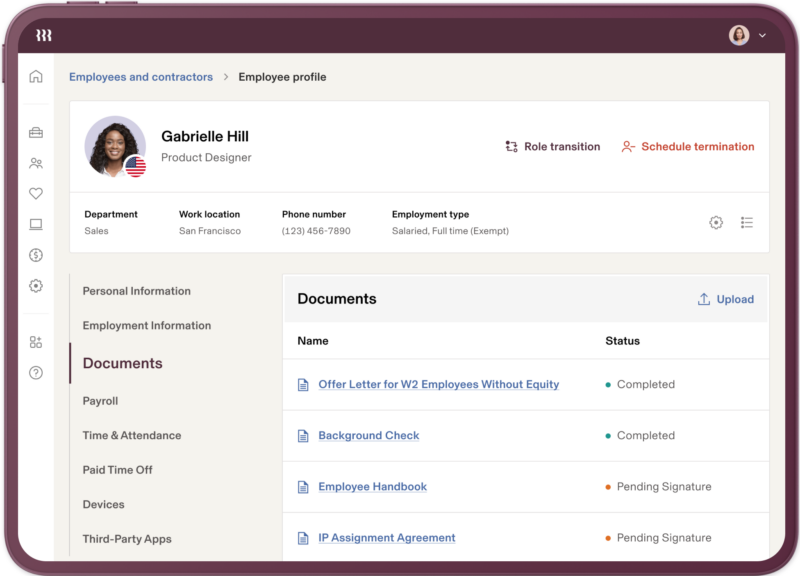 Rippling is a Human Resource Information System (HRIS) that smoothens out HR processes and centralizes employee data throughout their entire journey.
From the moment they join the company to managing payroll, benefits, and performance, Rippling integrates all essential HR functions into one cohesive platform.
With its intuitive interface and robust features, Rippling HR has emerged as the preferred choice for businesses seeking to simplify their HR operations, ensure compliance, and provide employees with a satisfying self-service experience.
Top Features 
Pulse — Send out comprehensive and insightful employee surveys to gather valuable feedback and gain a deeper understanding of your team's thoughts and experiences.
PEO — Access a range of large group benefits and human resources solutions that cater to the unique needs of your organization.
Benefits Management — Users can conveniently access and oversee all their benefit-related information, ensuring well-coordinated administration and maximizing the value of their benefits package on this cloud HR system.
Why we love this cloud HR system: By connecting with other business tools and applications, Rippling creates a unified ecosystem that minimizes manual data entry and administrative burdens.
Experience the power of Rippling – the ultimate solution for optimizing HR and empowering your workforce.
Best cloud hr software for: Helping HR teams power productivity, engagement, and retention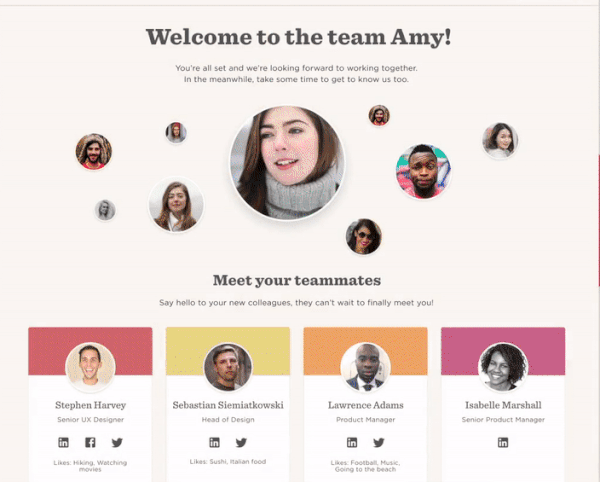 Bob HR software, developed by HiBob, is a robust Human Resource management platform that enhances various HR processes, from recruitment to retirement. With a strong emphasis on employee engagement and fostering a positive company culture, Bob offers a wide range of features, including customizable onboarding, benefits management, performance reviews, and advanced analytics.
Top Features 
People Analytics — Bob's enterprise HR software provides you with real-time, cross-platform data, enabling you to tell the story behind the numbers.
Onboarding — Bob's onboarding flows help streamline the onboarding experience for new employees, stakeholders, and HR alike, helping HR to provide a positive onboarding experience for new employees.
Payroll Hub — Ease the payroll process with Bob's Payroll Hub, a centralized dashboard that automatically updates accurate payroll data in real time.
Why we love this cloud HR system: Bob integrates with other popular tools and automates tedious administrative tasks, making it a modern and dynamic solution for companies seeking to create a vibrant workplace and simplify their HR workflow.
Promotes transparency and collaboration among HR professionals, managers, and employees with Bob!
Best cloud hr software for: Managing remote, hybrid, and distributed workforces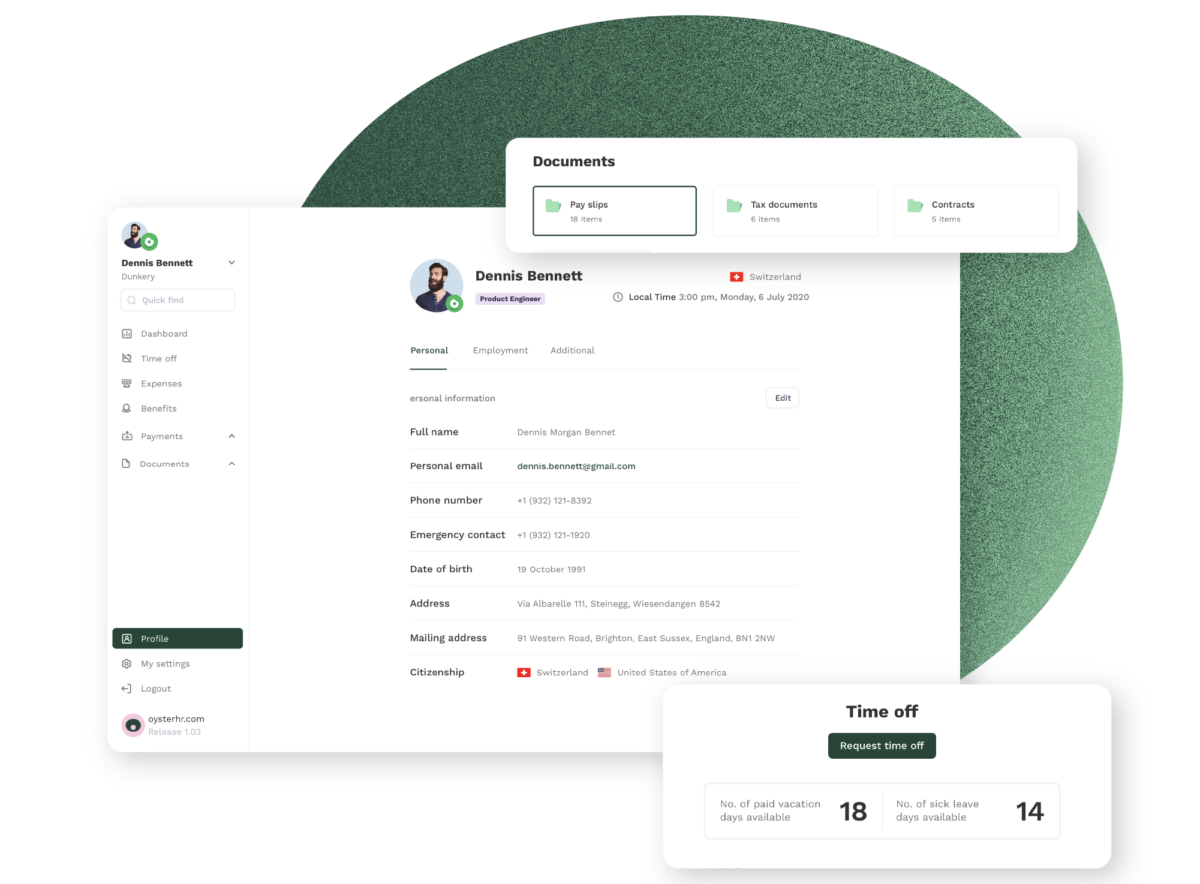 Oyster offers a suite of solutions for global payroll, benefits administration, and compliance, specifically designed to address the unique challenges of managing international teams.
With its intuitive user interface, Oyster simplifies the onboarding process for employees in different countries, ensuring compliance with local legal requirements without the need for extensive knowledge of each jurisdiction's laws.
Top Features 
Contractor Conversion — Assess worker misclassification risks and compliantly convert contractors to full-time employees
Global Payroll — Manage payroll, generate reports, and deliver compliant, on-time international payments
Total Rewards — Offer salary, equity, and benefits to global teams confidently with Oyster
Why we love this cloud HR system: Oyster is an invaluable resource for companies seeking global expansion, fostering unity and engagement among teams across geographical boundaries.
Unify your team anywhere and all the time with Oyster.
Best cloud hr software for: Empowering organizations to recruit, onboard, and engage employees while aligning performance with company goals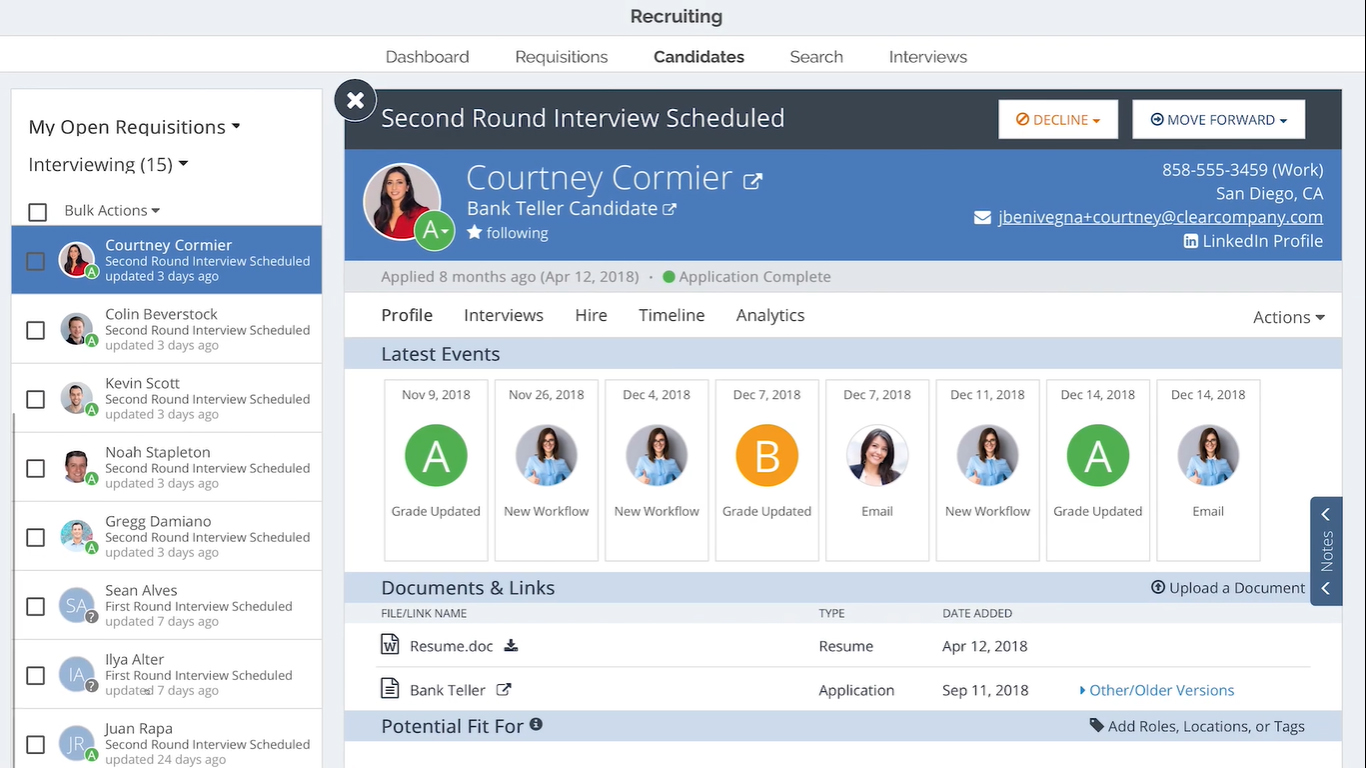 With a wide range of tools covering the entire employee lifecycle, from applicant tracking systems (ATS) to performance management and employee retention analytics, ClearCompany offers a holistic solution. One of its distinguishing features is its commitment to transparency and alignment, providing clear insights into the correlation between individual goals and overall company objectives.
Top Features
Applicant Tracking System (ATS) — Find and hire more top talent with modern text, video, and interview scheduling features. Create best-in-class candidate experiences and smoother recruiting processes for hiring success with a top applicant tracking system.
Performance Management — Conduct better reviews, increase feedback, and simplify review cycle management with ClearCompany's employee-first approach and automation.
Analytics & Reporting — Track the progress and results of your talent initiatives and gain meaningful insights into organizational trends and demographics.
Why we love this cloud HR system: ClearCompany is specifically designed to foster collaboration, improve efficiency, and facilitate strategic planning in HR processes, making it an ideal choice for businesses of all sizes.
Align the amazing individuals on your team with your organizational goals with ClearCompany!
Best cloud hr software for: Flexibly handling HR and payroll requirements
OnPay is a cloud-based HR software platform that focuses primarily on payroll services, while also providing HR and benefits administration functionalities.
It caters to small and medium-sized businesses, offering an intuitive interface that simplifies payroll processing, tax filings, and compliance management.
Additionally, OnPay offers integrated tools for managing employee records, onboarding, and benefits enrollment, all within one accessible platform.
Top Features 
HR Management — OnPay's HR management feature provides a thorough solution for payroll processing, benefits administration, and employee onboarding in an easy-to-use and integrated platform.
Leave Tracking — This HR tool allows employers and HR managers to easily monitor and manage employee vacation, sick days, and other types of leave, ensuring accurate record-keeping and compliance with company policies.
Learning Management — The learning management feature of OnPay helps ensure that information is not siloed and company culture is reinforced.
Why we love this cloud HR system: Renowned for its affordability, flexibility, and exceptional customer support, OnPay HR software has emerged as the preferred choice for businesses seeking a streamlined solution to their HR and payroll requirements.
Build your HR and payroll processes out with OnPay!
Best cloud hr software for: Hiring, managing, and paying your international team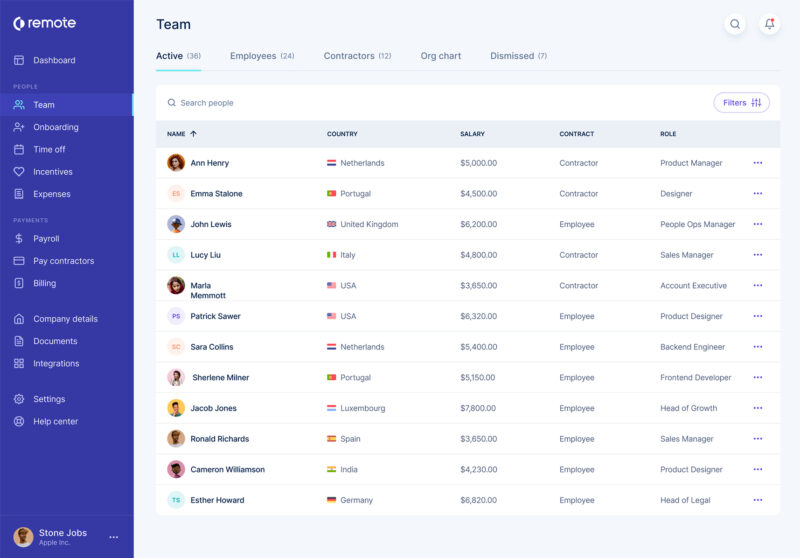 Expand horizons and explore the vast possibilities of global hiring and HR outsourcing. By reaching out to talent from around the world, you can not only bring new skills and fresh perspectives to your team but also foster a diverse and inclusive work environment.
Don't limit yourself to local talent when you can tap into a global network of professionals eager to contribute to your business's success.
Top Features 
Global Payroll — Global payroll services allow you to pay your team members all over the world with ease.
Remote Relocation — Remote's relocation services cover visa guidance, compliance, sponsorship, and more.
Employer of Record (EOR) — As an employer of record service, Remote gives it the ability to act as a service provider on your behalf, enabling you to hire, manage, and pay employees in countries where you don't have a legal entity.
Why we love this cloud HR system: Embracing global hiring allows for a rich cultural exchange, promotes innovation through varied experiences, and expands your company's presence on a global scale. Remote makes going global easier than ever before.
Grow your team globally with Remote!
Best cloud hr software for: Equipping managers and HR professionals with the knowledge to understand what motivates their workforce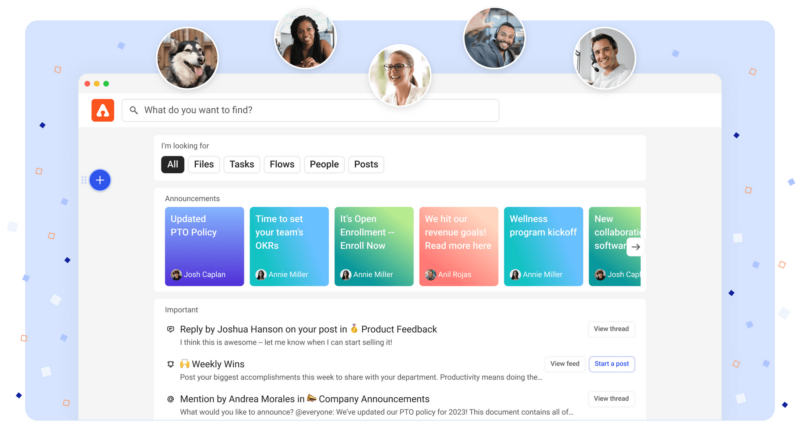 Assembly, an employee management and HR software tool, is a unique platform that places a strong emphasis on employee recognition and company culture. It empowers organizations to create customized recognition programs, facilitate peer-to-peer shoutouts, and implement rewards to foster a positive workplace culture.
With Assembly, companies can tailor the platform to align with their values and goals, offering incentives that truly resonate with their employees, whether it's through gift cards, personalized messages, or charitable donations.
Top Features 
Feedback — Enhance your surveys and forms. Gather crucial data, distribute it efficiently, collaborate on results, and schedule reminders.
Documents — Store, locate, and manage documents, HR templates, or presentations across all tools and apps with Assembly's intranet workplace search.
Announcements — Announcements can be sent out to all departments and locations. Stay informed and take control.
Why we love this cloud HR system: The system's advanced analytics and reporting tools also provide valuable insights into team dynamics and individual performance.
Cultivate a more engaged and productive work environment with Assembly!
---
What is cloud HR software?
Cloud HR software is a cutting-edge human resource management solution that operates on cloud computing platforms.
This innovative software type allows for access to data and services via the Internet. Unlike traditional on-premises software, cloud HR software offers unparalleled flexibility and accessibility, empowering users to make real-time updates and collaborate effortlessly. It optimizes various HR functions, including recruitment, payroll, employee performance tracking, and benefits management.
By harnessing the power of cloud technology, HR departments can achieve enhanced efficiency and scalability while enjoying the added benefit of lower upfront costs.
What are the benefits of using a Cloud Human Resources Software Tool?
A Cloud HR Software Tool brings transformative benefits to organizations by centralizing and streamlining HR processes, from recruitment to retirement. It fosters collaboration, ensures compliance, automates tasks, offers real-time insights through analytics, and provides flexible and scalable solutions accessible from anywhere with internet access.
✅ Accessibility and Flexibility: Cloud-based Human Resources Software empowers HR professionals to access data and tools from any location with an internet connection, transcending the limitations of fixed office space. This flexibility cultivates collaboration and guarantees uninterrupted core HR operations, even in the face of remote work scenarios.
✅ Cost-Effectiveness: By opting for a cloud-based solution, organizations can steer clear of hefty initial investments in hardware and infrastructure. Instead, they have the flexibility to pay on a subscription basis, allowing scalability that aligns with their specific requirements. This not only leads to significant cost savings but also ensures the balance between affordability and efficiency.
✅ Scalability: Cloud-based HR software offers adaptability to evolving business requirements, be it rapid growth or downsizing. This inherent scalability ensures that the software remains aligned with the organization's needs, eliminating the need for extensive manual adjustments or costly investments.
✅ Real-Time Updates and Collaboration: Cloud-based HR software systems facilitate real-time updates, enabling all team members to instantly access the latest data and changes. This fosters collaboration and enhances decision-making, ensuring alignment without any delays.
✅ Enhanced Security: Trusted providers of cloud-based HR software prioritize the implementation of robust security measures to safeguard sensitive employee data. With automatic updates and stringent security protocols in place, the data is often better protected compared to local servers, particularly when limited in-house IT resources are a factor.
---
People Also Ask These Questions About Cloud HR Software
Q: Can cloud HR software integrate with your existing HR tech stack?
A: Yes, several cloud HR software solutions are specially designed to seamlessly integrate with existing HR tech stacks. These solutions often provide pre-built connectors or application programming interfaces (APIs) to facilitate interaction with other commonly used HR systems, tools, and applications. The ability to integrate is crucial for establishing a cohesive HR ecosystem, minimizing manual data entry, and enabling rapid information flow across various platforms.
Q: What are the 5 most important features to have in a cloud-based hr system?
A: In a cloud-based HR system, the five most crucial features typically include:

A robust and user-friendly Employee Self-Service (ESS) portal that empowers employees to manage personal information and access essential documents
Payroll and employee benefits management functionalities that automate and streamline financial processes
Strong compliance tools that ensure adherence to regional and industry-specific regulations
Effective integration capabilities that connect with existing tech stacks and other organizational tools
Advanced analytics and reporting features that provide valuable insights into workforce trends, performance, and overall HR efficiency
Q: How do I measure the success of my HR payroll solution
A: To gauge the effectiveness of your HR payroll solution, it's crucial to evaluate key performance indicators (KPIs). Start by assessing the accuracy and timeliness of payroll processing, aiming for fewer errors and smoother completion of pay cycles. Next, consider user satisfaction among HR staff and employees, gathering feedback on system usability, accessibility, and responsiveness. Lastly, analyze the cost-effectiveness of the solution, taking into account direct expenses, time saved, and reduced compliance-related risks. All of these factors contribute to the overall return on investment (ROI) for your payroll system.
Q: What are some examples of cloud HR software?
A: Cloud HR software encompasses various types, each catering to different facets of human resource management. Here are some examples: Human Resource management systems (HRMS), payroll solutions, talent management systems (TMS), employee engagement platforms, learning management systems (LMS), benefits administration software, time and attendance systems, and applicant tracking systems (ATS). Each of these types of cloud HR software addresses specific needs within the realm of human resources and can often be integrated to form a unified HR tech stack with relatively little effort.
Q: How do I choose the best cloud-based human resources software?
A: Selecting the optimal cloud-based human resources software necessitates a complete understanding of your organization's unique requirements, objectives, and financial limitations. Start by identifying indispensable features such as payroll processing, employee self-service, compliance management, integration capabilities, and scalability. Subsequently, assess various vendors based on these criteria, taking into account user reviews and professional ratings. Do not hesitate to request demos or free trials to gain firsthand experience with the software, ensuring alignment with your organizational culture and workflow, as well as responsive customer support for seamless implementation and ongoing management.
Q: How much does an HR cloud solution typically cost?
A: The cost of an HR cloud solution can vary significantly depending on factors such as required features, number of users, level of customization, and the vendor's pricing model. Some platforms offer tiered pricing structures, starting with basic packages for smaller businesses at a few dollars per employee per month, and scaling up to enterprise-level solutions that can cost thousands of dollars monthly. It is crucial to consider not only the upfront subscription costs but also potential charges for implementation, integrations, ongoing support, and updates. This evaluation will provide a clear understanding of the total investment required for the selected HR cloud solution.